Tacit knowledge and the power of algorithms – artistic research increases our understanding of things that remain in the fringes
Researchers make use of art to investigate questions that might not otherwise be recognised or concepts that we do not even have a name for. Artistic research allows researchers to examine their topics from a new perspective. Things that normally escape our attention include the information produced by the human body and the structural racism maintained by artificial intelligence.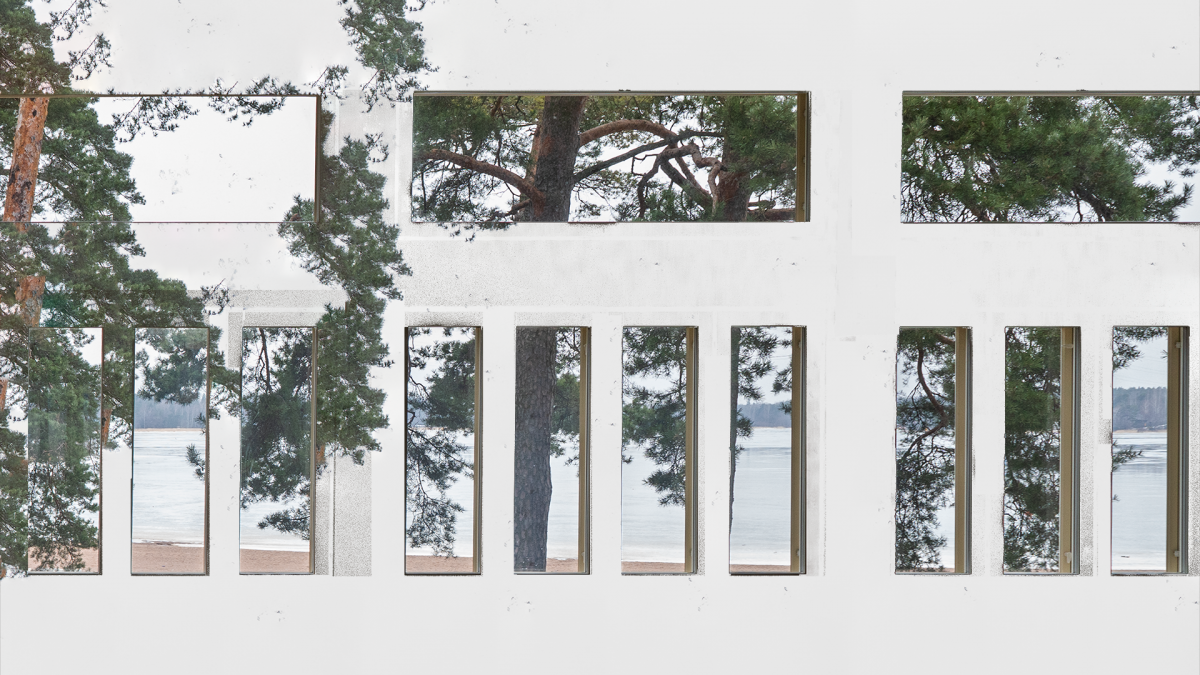 Doctoral Researcher Mammu Rankanen is a dancer and choreographer whose research focuses on tacit knowledge that arises from an embodied experience.
The topic of Rankanen's research seems extremely difficult to grasp; you cannot approach it by taking measurements or making external observations. Rankanen does artistic research, where she strives to understand the topic of her research by making art, which in her case means dancing.
Rankanen's research process moves along the following lines: she starts by meditating and doing body awareness exercises. She then continues by performing an improvised dance, all the while observing how the exercises affect the way she dances. Rankanen has performed her improvisations in various places; she has danced in the cellar of the building she lives in, in the woods, and by the sea in the Porkkala peninsula. The improvisations are filmed by Rankanen's spouse, who is a photographer.
Rankanen investigates how the exercises can be used to unveil information about a person's experience of their internal space, and how the external environment – the walls around you or the open coastline – affects improvisation. Experiencing your internal space means that you are aware of your postures, movements, breathing, and heartbeat, for example.
Rankanen is one of the artist-researchers whose works will be presented in public at the Hietsu Pavilion, Helsinki, over the summer. The goal of the Research Pavilion, a project organised by the University of the Arts Helsinki (Uniarts Helsinki), is to introduce artistic research to the public. When Rankanen takes the stage in June to dance in front of a live audience, she is doing something more than just presenting the results of her research.
"In my performance, I continue to pose the question which I have examined by the sea in Porkkala: how does the body interact with the environment? However, I should point out that the performance is not the conclusion of my research, but rather one part of it," says Rankanen.
Increasing our understanding
How can dance be research? Or music, theatre, or the fine arts?
Whenever the talk is about art studies, the topic of the research is art. Artistic research, on the other hand, refers to research where art is used as a research method. In other words, the artist can use artistic methods to investigate a social or human phenomenon.
"Artistic research has an entirely different function to art. The goal is not to produce a new work of art, but to increase our understanding," says Mammu Rankanen.
Artistic research is also different from other artistic endeavours in that the research must be properly contextualised in academic practices, and it must employ academically valid means of producing and categorising information. Artist-researchers document their artistic work and reflect upon it in writing. Their methods are scrutinised by other researchers, and they take active part in the critical discussions in their field.
Nevertheless, the methods used by artist-researchers are flexible, and the research process is open-ended. Artistic research may challenge us to pause and reflect upon certain questions, and also to think about whether we are asking the right questions in the first place.
According to Rankanen, her research is akin to translation: how can we describe an embodied experience with words? Or how is it possible to transform a conceptual idea into embodied form? By making use of awareness exercises and improvisations, Rankanen seeks to enter the space and moment in time that exists prior to the emergence of concepts and words.
"Dancers do that all the time: they pause to listen and then react with their bodies without analysing what's going on. Our bodies provide us with direct access to our surroundings, even if we're not aware of it."
Shedding light on social change
Bruno Caldas Vianna makes art with artificial intelligence. His doctoral research focuses on the question of autonomy in art. Like Rankanen, Caldas Vianna also regards artistic research as a tool that can increase our understanding of the world. As an artist-researcher, he creates his own tools.
"I've been always the kind of person who understands things by doing. When I use artificial intelligence programs to make art, I understand what's going on," says Caldas Vianna.
One of his works presented in the exhibition at the Hietsu Pavilion is a solar-powered machine that makes a drawing of a tree every time the sun shines on it.
Another work by Caldas Vianna investigates the ethics of machine learning. Artificial intelligence imitates human reasoning on the basis of large datasets. However, if the data are skewed to begin with, the machine will learn to replicate different forms of social inequality, such as structural racism.
Caldas Vianna started by creating a set of ten thousand human faces with the AI software. Next, he fed the resulting images into another program, which can be used to identify people's ethnicity, thus opening the door for ethical questions.
"I asked the program to remove all white people from the image and leave the others in. This resulted in big empty spaces in the image, which shows just how much artificial intelligence is based on pictures of western people."
Caldas Vianna also checked the images manually, determining who in his opinion qualified as a white or a western person. The exhibition includes three collages composed of human faces, which reveal a difference in the concept of ethnicity as determined by a human, on the one hand, and a machine, on the other. Caldas Vianna's work is an example of how art can be used to investigate the power of algorithms and skewed conclusions.
Balancing the traditional way of knowing
Caldas Vianna's exhibition has been marked as political in the Research Pavilion's programme. Indeed, the name of the work based on human faces, Post-colonialism, alludes to global power relations.
Artistic research, and art more generally, can influence people and provide them with a way to participate in the examination of important questions. However, this does not happen through direct, verbal argumentation, but by inspiring, stimulating, and offering new perspectives.
"Both data scientists and artists who employ artificial intelligence in their practice are working hard to reveal things that escape our attention. There are also things that stare us straight in the face, but which need to be reinterpreted," says Caldas Vianna.
According to Mammu Rankanen, artistic research functions as an important counterbalance to the traditional way of knowing. Artistic research may be able to reveal things that would be impossible to investigate by using words, concepts, or measurements.
Indeed, the goal of artistic research is to shed light on the things in life that are hidden to us. Thus, it can be part of a change which our society needs and has room for. It typically takes time for new perspectives to spread through the different parts of society.
For example, artificial intelligence is no longer conceptualised only in terms of technology, as people developing AI have started to become increasingly aware of the ethical questions pertaining to the field. Likewise, awareness skills and tacit knowledge have been recognised even in the hectic world of working life. Encountering the world at a slower pace can truly make a difference in our lives.
Factsheet
What is the Research Pavilion?
The Research Pavilion is a continuing project coordinated by Uniarts Helsinki, which introduces research as part of important contemporary art events. It was organised in connection with the Venice Biennale in 2015, 2017, and 2021. In the summer of 2021, the Research Pavilion will come to Helsinki 5 June – 29 August. It will be organised at the Hietsu Pavilion.
The performances, exhibitions and discussions at the Hietsu Pavilion shed light on topics that are somehow situated in the fringes or in the margins; things that we may not recognise or which we need to examine from a new perspective. The event includes works by artists whose practice includes an element of research.
Unlimited enclosed is a solo performance by Mammu Rankanen, which investigates tacit knowledge that arises from an embodied experience.
Moving with the shadow is a performance by artists Kirsi Heimonen, Leena Rouhiainen and Raimo Uunila, which examines the inconspicuous environment of the Hietsu Pavilion.
Singular is an exhibition by Bruno Caldas Vianna. The exhibition investigates artificial intelligence and the kind of art that is created without people.
The Sahrawi nomad tent built by Pekka Niskanen and Mohamed Sleiman Labat is composed of pieces of fabric imported from refugee camps. The tent is a place where the artists and the researchers can meet and engage in conversation. The tent is also a symbol of negotiations between different ways of thinking.
Read the series of articles about artistic research