MuTeFest'20: Interview with composer Jukka Ruohomäki
Jukka Ruohomäki, a Finnish composer specializing in electronic music performs at the MuTeFest'20 festival.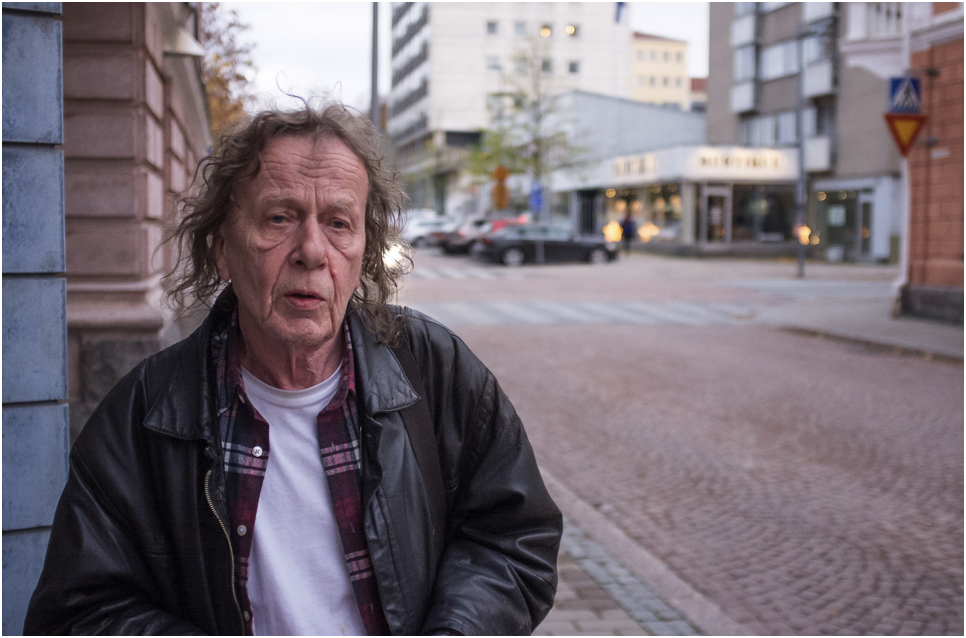 What Time Is?
"I made my first composition, Mikä aika on (What Time Is) almost exactly 50 years ago. This as such would not be the subject of a greater celebration, but the work came to life again two years ago. I was asked to make a piece for a concert held in connection with the 150th anniversary festivities of the Student Union of the University of Helsinki.
The original sounds, 48-years old at that time, appeared to be in mint condition on tape, and I made a remix out of them. A few months later Niina Suominen contacted me. She wanted to use the remix for a soundtrack in her animation. The movie, What Time Is? was presented in the Tampere Film Festival last March – 50-year-old sounds recycled!", reveals Jukka Ruohomäki.
"In the 1970's, tape recorders were general tools just like Pro Tools and other digital audio workstations are today. I learned to cut the tape so thoroughly that, after a little warm-up, I can still do it as quickly and accurately as back then," Ruohomäki continues.
Career and highlights
Ruohomäki began studying musicology at the University of Helsinki in 1969 and by fall 1970 he started working in the studio of the Department of Musicology. During his first period of composition (1970–78), he created pieces in electronic music, along with music for films, radio plays and art exhibitions.
In the late 1970ss, Ruohomäki progressed into experimental film making. On his initiative, a work group was formed and later organized as the "Tööt-Filmi Oy" corporation. Tööt-Filmi was at its professional peak worldwide in the early 1980ss in 3D-computer graphics and animation. A couple of globally recognized films were created then, along with smaller productions. Ruohomäki did both the 3D-graphics programming and the music for all Tööt-productions. However, the work of the corporation started to tail away by late 1980ss and by the depression of the early 1990ss, it ran out completely.
Ruohomäki then came back to composing in the mid-1990ss, with novel techniques and new drive. His first new composition in 16 years, "Viiltoja" ("Scratches") was completed in 1995, and that was the starting point of the second, still ongoing, period of composition. His works have been recorded and performed in various music festivals, such as the Nordic Music Days, the Synthèse festival in Bourges, France, and ISCM World Music Days. In 1997, Ruohomäki moved to the city of Oulu and began teaching electronic music in the Oulu Conservatoire up until the year 2015. 
Future and upcoming concert
Ruohomäki's entire production consists of many different styles of electronic music using various techniques and methods as well as computer graphics. "These art forms are still weird and bizarre for many people and lots of false beliefs are on the move. I think this random jubilee year offers a good opportunity to recount events, to tell stories (believe them or not) and I hope that I succeed in sharing all this on a more general level as well," says Ruohomäki.
Since retiring from teaching in 2015, Jukka Ruohomäki has built his own home studio and eventoday he still hasn't had enough of electronic music and composition.
Jukka Ruohomäki performs at the MuTe­Fest'20 festival:
The first 50 years – Jukka Ruohomäki Lecture Concert
Fri 24 Nov at 15.00
Black Box, Musiikkitalo
The concert is livestreamed on Uniarts Helsinki's Youtube channel