Meet the artist: As I teach, I continue to learn and to grow
Victoria Newlyn is directing Sibelius Academy's upcoming opera production that contains two operas. This is the fourth production that she is directing for us. We asked Victoria about these operas and what's special about them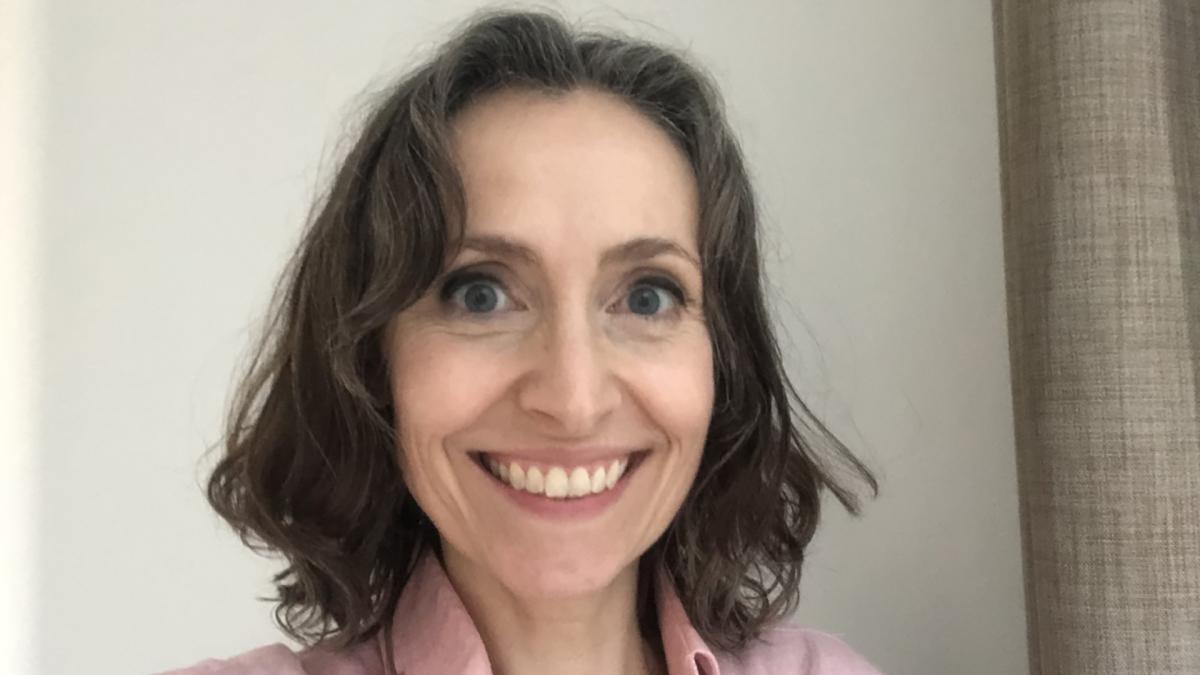 Tell us about yourself! Who are you and what are you doing at Sibelius Academy?
My name is Victoria Newlyn, and I live in London. I was originally an actor, but 20 years ago I moved into working with classical singers. I am a teacher of movement and drama, a choreographer and a director. I teach in London at the Guildhall School of Music and Drama and the Royal Academy of Music, and work freelance for various opera companies, as well as in other educational settings.
My first production at SibA was Benjamin Britten's A Midsummer Night's Dream in 2017. Since then I have directed two more Britten operas (The Rape of Lucretia and Albert Herring), and now I am here to continue my collaboration with Markus Lehtinen and the SibA team, on this spring double bill.
How did you choose these two specific productions for the Sibelius Academy Opera's spring season? 
The pieces were chosen by Markus and the coaches of the opera programme, to suit the voices of singers, and to provide good challenges for everyone. In that sense I'm a "director for hire", and will work on whatever is proposed to me… although I knew both these pieces already, and was very pleased that they had been chosen!
What made you choose to show two short operas one night? 
Finding a single opera that is suitable for everyone in the group is not always easy; but as the primary focus in programming is pedagogical not commercial, choosing two (or sometimes even three!) short operas allows for more flexibility, and for more people to have parity in terms of size of role and stage time.
For the director and creative team, this presents an exciting question: do we try to link the two pieces into some kind of whole, or do we let them stand by themselves? For the audience, they get "two for the price of one" offering: more variety of music and dramatic style, two plots, two sets of characters. Two dishes to taste, rather one just one!
Why are they actual right now? What's special about these operas?
The Telephone has just two characters on stage, Lucy and Ben; there is also a host of unseen characters, who Lucy talks to on the phone. Lucy is part of a large social circle, but these friendships seem rather unstable and superficial. Lucy has made a serious faux pas with one of her friends, and has to bear the consequences… but all via the telephone. Ben, meanwhile, is trying to communicate with Lucy face to face, but both find it hard to be fully present with one another. For us as a society in 2023, still processing the pandemic's effect on our ability to communicate and be present with each other, this opera from 1947 is surprisingly relevant.
A Dinner Engagement (1954) is a very English comedy of manners, revolving around social class, social etiquette, and humour around foreigners and their customs (in this case, the differences between the English and the French). But more than this, it is a very insightful tale of two families of middle-aged parents with adult children. In the UK at present, due to various economic issues, it is common for people to live at home well into their 20s and beyond. Families have to figure out how two generations of adults can live harmoniously together, even though the roles, expectations and behaviour patterns from years ago still rear their head. The opera also features two people finding a true connection over food: its provenance, its history, certain rare regional dishes and so on. This seems very contemporary, heightened by our experiences through the pandemic, when food and how we prepare and share it moved to the centre of many peoples' lives.
What motivates and inspires you to direct and coach young opera students at the Sibelius Academy?
The majority of my work is with young and emerging artists. To be part of their development; to aid them in building their craft, and in making discoveries about our artform, themselves as storytellers, and indeed about being human, is incredibly rewarding. As I teach, I continue to learn and to grow.
What should the audience pay special attention to in these operas?
Both pieces are written in an immensely tuneful, accessible style, yet both contain a huge variety of style and tone within them. If you think mid-century music is not your thing, come along and prepare to be charmed by delightful melodies and brilliant orchestration.
Aside from the contemporary resonances mentioned above, look out for references to an iconic artwork in The Telephone, and the heightened body language of the performers; this is definitely not a "stand and sing" production!
In A Dinner Engagement, our brave singers will be preparing real food, live on stage. They will undertake some quite major physical transformations for their roles, and will be singing English text in a range of different accents.
We hope you enjoy our show!