Josué Moreno's radiophonic piece invites for a special sensorial experience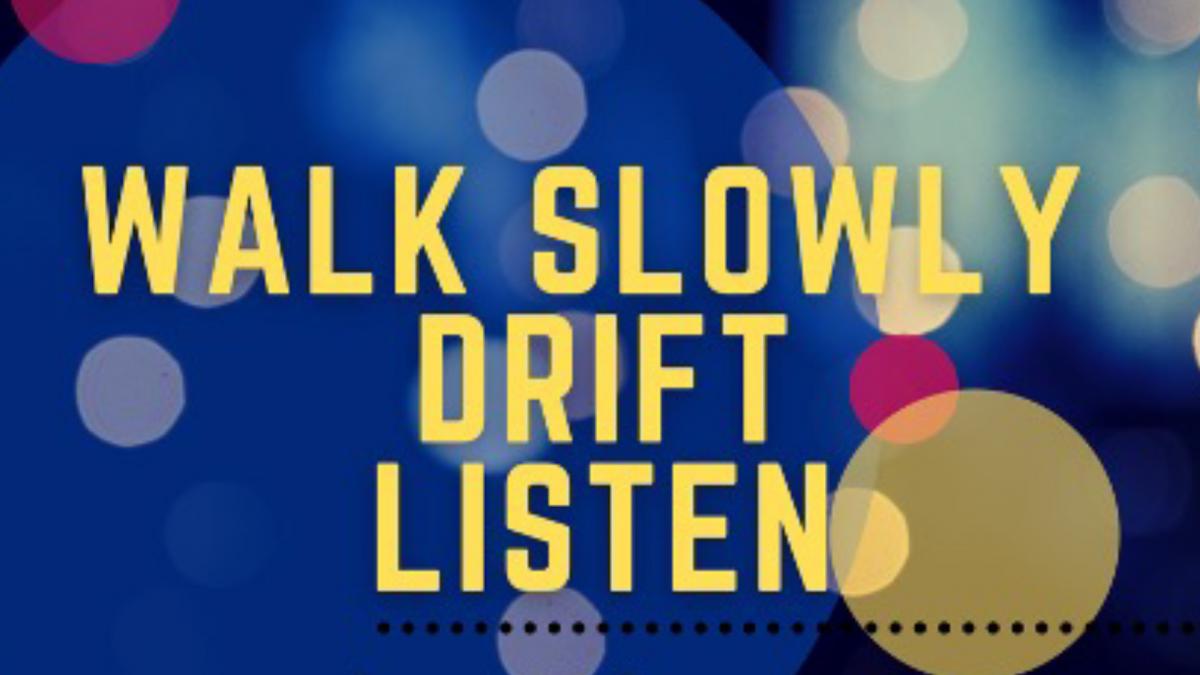 Josué Moreno´s Walk slowly, drift, listen is a radiophonic piece about sensorial engagement with the listener's surroundings. The project, commissioned by the Finnish Broadcasting Company, explores different forms of being present, using audio as a tool for placemaking, sensorial, and biographic wandering independent of the place or situation the listener is at.
The project is organised as a series of short perceptual exercises guided by a voiceover accompanied by sonic atmospheres specially tailored to transform and help to focus on the aspects each chapter explores. It can be listened continuously or as individual fragments.
Walk slowly, drift, listen project is the final part of Josué Moreno´s doctoral project at the Sibelius Academy, Uniarts Helsinki. In his doctoral degree Moreno has studied how minute sonic pressure points can[PK3] affect our perception of our everyday spaces. He is also the artist behind the Tunnel Piece installation at the Helsinki Railway Station in 2020–2021. Walk slowly, drift, listen is the fourth and final artistic component of his doctoral degree.
Moreno says that the urban dwellers tend to be very sensorially detached from their surroundings, most of the time actively isolating themselves sonically by using headphones.
"Our lives are too busy to notice subtle atmospheric changes in the environment. I found out that I can use the radiophonic format to help the listeners to get into a sensorial experience regardless of where they are or what they are doing. This format also allows me to express my personal opinions about sound and urban dwelling", Moreno says
More information
Josué Moreno
josue.moreno.prieto@uniarts.fi
Walk slowly, drift, listen
Walk slowly, drift, listen will premiere in Yle's Ääniversumi programme on Monday 24th May 2021 at 10 p.m. The premiere will be in Finnish. The Finnish version and the Swedish, English, Russian, and Spanish versions will be available in Areena immediately the day of the premiere.
Composition, Idea and script: Josué Moreno
Translations
Finnish: Charlotta Hagfors
Swedish: Kristian Thulesius
Russian: Anna Taeva
Spanish: Josué Moreno
English style advice: Kati Åberg
Voiceover actors
Finnish and English: Charlotta Hagfors
Swedish: Kristian Thulesius
Russian: Elena Spirina
Spanish: Ana Parra
Production: Soila Valkama/Yleisradio