'I want the city orchestra to be like a football or ice hockey team for the whole city,' says conductor Dalia Stasevska
Dalia Stasevska is a conductor who completed an orchestral conducting diploma at the Sibelius Academy in 2012. Today, Stasevska is one of the most sought-after conductors in the world. She is one of the Uniarts Helsinki's Alum of the Year in 2022.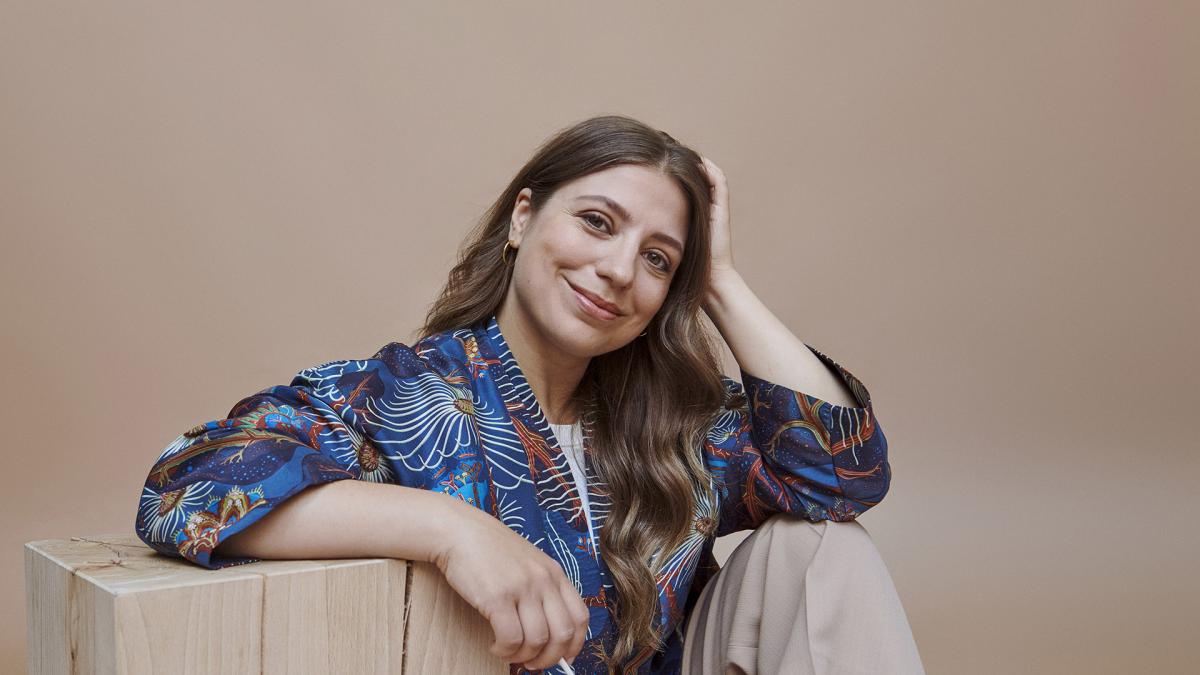 Dalia Stasevska is Chief Conductor of Lahti Symphony Orchestra and the Artistic Director of the Sibelius Festival. At the same time, she is the principal guest conductor to the world-renowned BBC Symphony Orchestra. We got a hold of Stasevska at Heathrow Airport in London.
They say you're born an artist. Is that the case, or is it possible to study and learn to become an artist?
'Making art involves a lot of craftsmanship. What's your instrument? Does it play by itself? You're not born a violin player; playing means studying hard, continuous practice and work. I think curiosity is central to being an artist. You need to have the courage to constantly challenge yourself to go outside of your comfort zone. Being an artist is a lifelong process and the constant need for development is part of the artist's life.'
What's the significance of talent in making art?
'You have to have talent, but I believe that the crucial thing is still how much work you're prepared to do. You need to have an enormous amount of practice, perseverance and determination. Luck also plays a role: Being in the right place at the right time and the ability to seize an opportunity can be very important in an artist's life.'
What does music mean to you?
'Music is my way of life and, for me, the closest and most natural way of communicating.'
You studied as a concert musician at the Sibelius Academy and your instruments were violin and viola. But you became a conductor. What happened?
'I've had a passion for orchestra music since I was little. I've always been fascinated by the almost unlimited sound palette offered by the orchestra, and the vast and versatile repertoire. In addition, the communality of the orchestra has played a significant role – I like making music together more than playing alone. At the Sibelius Academy, I saw, for the first time, a female conductor, Eeva Ollikainen. Strangely enough, I'd never met a female conductor before, and that was a mind-blowing experience for me. I realized I could do the same. I always remember the first time I conducted an orchestra. It seemed extremely difficult and challenging, but, at the same time, it was the best experience ever.'
What role does art education play in society?
'Art is one of the most important tools of expression and communication in many ways. The language of art makes us feel, think, analyse, be sensitive and it also connects people. All this is of enormous use in society. I've also given a lot of thought to listening skills. It's not often talked about, but I think the ability to listen to music, nature, each other and sounds is a very important skill that we can practise. Making and studying art also teaches you to be determined, it teaches hard work, perseverance.'
What's your message to those who dream of art studies?
'Seize the day with courage!'
You've become one of the most famous conductors in the world. It must be a dream come true. What are you dreaming about now?
'I dream of building a world where the city orchestra would be like a football or ice hockey team for the whole city. Just as shared, experienced in the same way. I dream of a strong sense of community through music. I want to touch people and bring them joy. As much as possible, a city orchestra would be a sanctuary where people can be exactly who they are. If I manage to inspire enthusiasm towards music, it's a huge achievement for me.'
You've been selected as an Alum of the Year, what does it mean to you?
'It's a great honour. I'm immensely grateful to the Sibelius Academy of Uniarts Helsinki for the years I studied there. I had great, colourful characters as teachers, and I've been privileged to study in the renowned conductor class of Sibis.'
***
The selection of the Alum of the Year is an annual recognition for Uniarts Helsinki alumni who have been exemplary in strengthening the unique value and significance of art and arts education with their own actions.