Get to know the artist, Christoph Walder: Culture is not an addition to our everyday life, but an ingredient of it
We asked Christoph Walder a horn player from Klangforum Wien about his view on contemporary music and the role of live music in these exceptional times.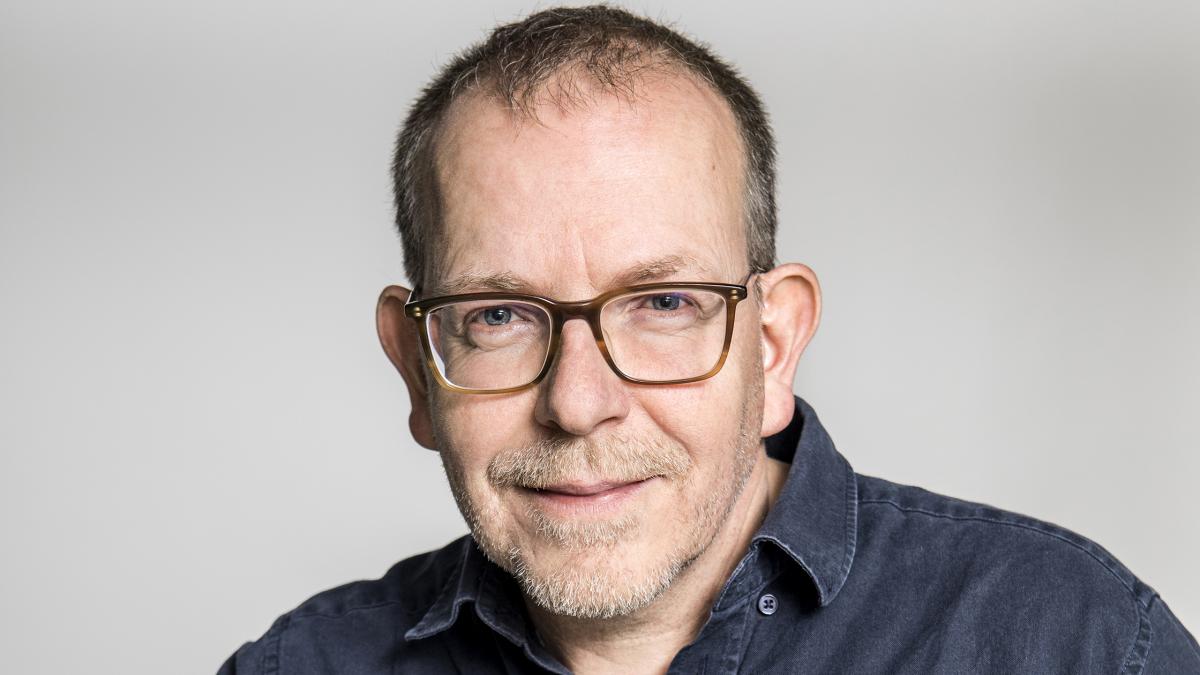 Musicians from the Austrian contemporary music ensemble Klangforum Wien arrive to Helsinki to work and perform with NYKY Ensemble as part of the international visitors programme of the Sibelius Academy.
During the period the students of NYKY Ensemble will work with the coaching of musicians from Klangforum Wien on Georg Friedrich Haas's composition in vain (2000). The ensemble on stage will consist of half players from NYKY Ensemble and half from Klangforum Wien.
What do you think is especially interesting for a performer in the work "in vain"? What is especially challenging for a performer in the work?
Since this is truly a masterpiece, first of all, it's just wonderful to be a part of it. There are many aspects of interest: One of the special things compared to other types of music is to immerse oneself in this archaic world of natural intonation, then to surf through subtle harmonic changes, to orientate oneself from one's ears in the passages played in complete darkness, to build up varied overtone chords – everyone with their own unique color, and finally to break down – in the best case: correctly – in very fast almost chromatic cascades in tempered tuning. For the performer, all of this is really challenging.
What do you think music students can learn from playing contemporary works, and by working with composers? And what tips would you give students, who wish to immerse in new music?
In my opinion, to deal with contemporary music and arts in general, allows one to experience a new perspective. This new point of view enables new approaches and for musicians: there is no better way to get to know your instrument as exploring the edges of its possibilities. The same goes for listening. Cooperation with composers is enriching on the one hand through the contact with individual minds, on the other hand – and not entirely unselfishly – it opens up the possibility of discovering your own personal skills and abilities, developing them further and contributing them to the process. This is also what I mean by the new point of view: One distances oneself from the standard, which, by the way, we should not lose sight of either. It's very simple: Taking two steps back increases one's overview.
The Corona pandemic put live performances on pause for a long time. What do you think will be the role of live concerts in the future?
Even if the recent circumstances have brought the production and use of new media formats to a new level, in my perspective, the importance of a concert as a shared experience in an individual space has become even stronger. As long as humans can or want to hear, direct listening will be the shortest path between people.
In these exceptional times, we have been talking a lot about the role of the arts in our societies. How do you see that one can deal with social issues through art and music?
This question, of course, opens too large a field to be adequately answered here, however: I also consider taking diverse viewpoints to understand and to be understood as crucial in every society. Music, language, arts, in general: culture is not an addition to our everyday life, but an ingredient of it.
What would be your greetings to the concert audience coming to the "in vain" concert? What should they pay special attention to?
I wish the listeners that they manage to leave behind any expectations, to let their perception run free and to drift along on a journey through fantastic landscapes.
Klangforum Wien
Klangforum Wien is one of the most remarkable international contemporary music ensembles. The educational co-operation with NYKY Ensemble and Klangforum Wien begins with the in vain period in Helsinki and continues during spring 2022 as NYKY Ensemble travels to Vienna to work with the ensemble, featuring performances of two new works by composers of the Sibelius Academy.