Classical guitar holds its popularity among music students – gender distribution of players is also leveling out
Kitaransoiton opetuksen ajankohtaisiin kysymyksiin pureudutaan Sibelius-Akatemian järjestämässä konferenssissa helmikuussa.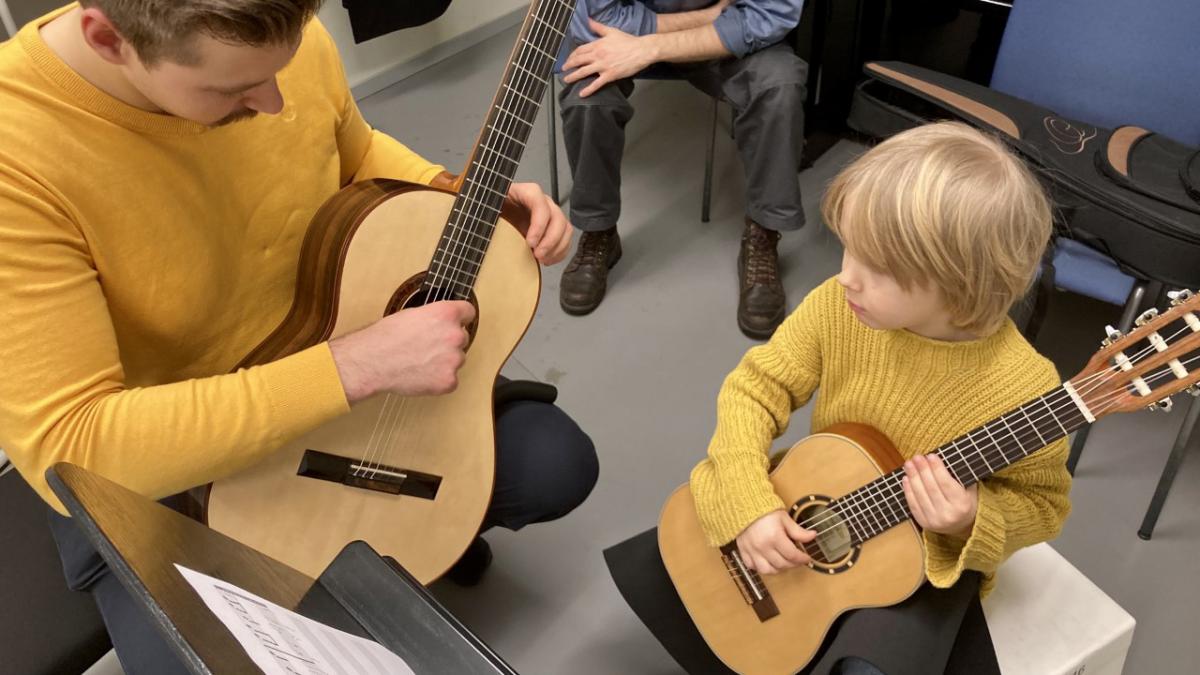 In recent years, the guitar's popularity has remained high among other classical instruments – perhaps even increased compared to many other traditional instruments. The classical guitar adapts to many genres, and the repertoire available for it ranges from renaissance dances and national romantic miniatures to postmodernist works and popular hit arrangements.
The gender distribution of guitar students and enthusiasts is also leveling out: the majority of guitar players are still male, but the situation is constantly balancing. One of the main themes of the Sibelius Academy guitar pedagogy conference organized at the Sibelius Academy at the beginning of February is the guitar repertoire of female musicians.
"The masculine supremacy of the guitar field is shaking little by little – and that's a good thing! At our conference, we will deal more broadly with the tensions, consequences and backgrounds created by the gender distribution in the history of guitar music. In our students' concert, some lesser-known works by female composers will be brought to the fore," describes Andrzej Wilkus, responsible lecturer in guitar pedagogy at the Sibelius Academy of the University of the Arts.
Top Finnish guitarists, degree students and young enthusiasts on stage
Sibelius Academy Uniarts Helsinki's guitar pedagogy conference on 3-5 February 2023 discusses the beginning of the guitar player's path, without forgetting topics related to professional and lifelong learning. In workshops and lectures, Mari Mäntylä, Franciszek Wieczorek and Yvonne Frye focus on the ergonomic challenges and topics of vocal expression and musical talent. Eva Beneke analyzes the history of guitar music from the perspective of female composers, and the Sibelius Junior Academy is presented in an open master class by lecturer, guitar artist Ismo Eskelinen.
More information
Andrzej Wilkus
Lecturer, responsible teacher in guitar pedagogy
andrzej.wilkus@uniarts.fi