Performance Philosophy Problems 2021: call for participation
The fifth international conference in 9-12 June 2021 on performance philosophy has a call for participants until 15 December, 2020. In addition to individual and panel presentations, the conference organisers invite participants for a new organisational model in which keynote speakers will be replaced by collective agencies: key groups (KGs).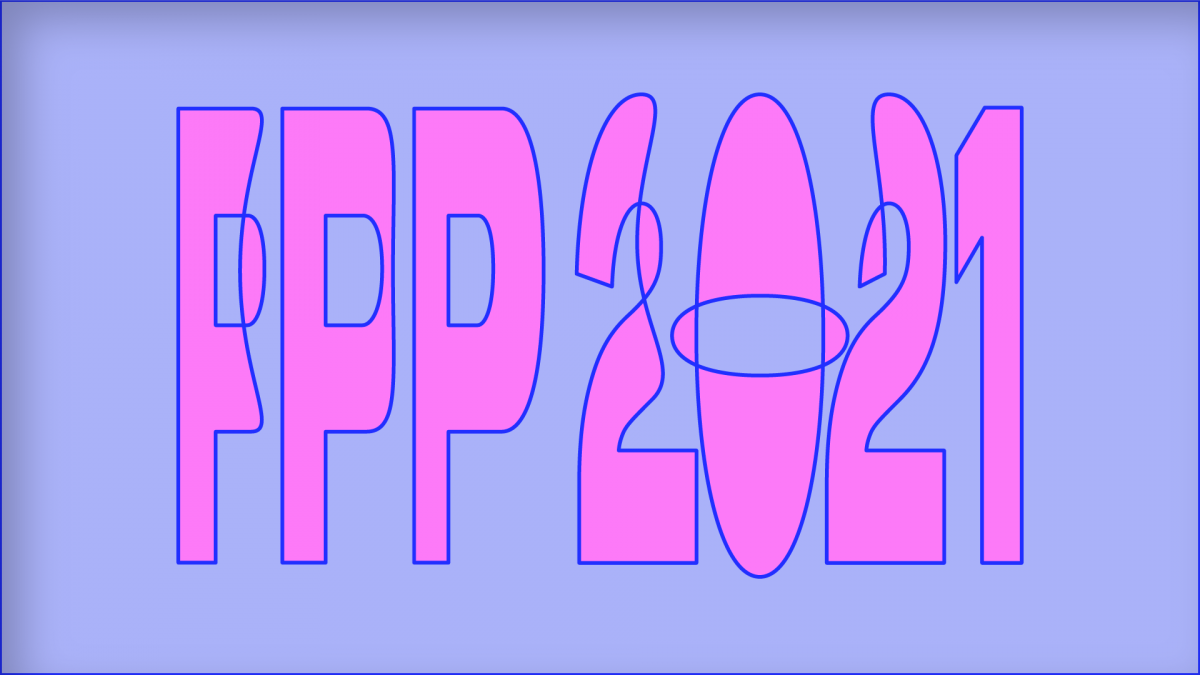 Call for participation
Our times generate problems of an unprecedented scope, depth, complexity and ubiquity. As the problems we face change in nature, so too must our ways of struggling with them. Planetary problems require new modes of collaboration, transversal combinations and inclusiveness, summoning all kinds of agents from different fields, with different experiences and views. At the same time, existing organisations are compelled to rethink their reasons for existence, their values and their ways of functioning. Performance Philosophy (PP) is not immune to this challenge.
Performance Philosophy Problems 2021 (PPP 2021) asks: what kinds of problems does working in the field of performance philosophy lead us to encounter and to articulate, and what tools does it provide to deal with them? The conference invites its participants – artists, philosophers, scholars, artist-researchers and performance philosophers, regardless of their particular genre, school or discipline – to articulate the range of performance philosophy problems whose treatment calls for dialogue and collaboration between philosophy and the performing arts.
What kinds of problems in the contemporary world require an interdisciplinary dialogue between philosophy and performance, philosophers and performing artists? How has our way of articulating problems in these fields changed as a result of unfolding global catastrophes?
What kind of burning or smouldering problems does the contemporary or historical field of performance present to you as an artist, researcher, performer, spectator or educator? What are their philosophical implications and how can philosophy help to deal with them?
Is there thinking within performance that presents problems that standard philosophy cannot approach, let alone solve? Are there philosophical problems that can only be detected and processed in and through performance philosophy?
The full vision statement can be read on the Performance Philosophy network's website.
A new organisational model: key groups in a key role
The thematic focus the conference is matched by its strategic aim: to develop non-hierarchical interaction and self-organisation between participants and to increase inclusiveness. This is why, in addition to individual and panel presentations, the conference is introducing a new organisational model in which the habitual 'keynote speakers' will be replaced by collective agencies, key groups (KGs).
The KGs will be created around a common problem. Each group may consist of artists, scholars, researchers, educators and other experts from within or outside academia. Already existing working groups, including those from other associations, are welcome to apply. The conference will facilitate the functioning of the KGs through a range of practical, financial, direct and in-kind support. In return, the KGs are expected to commit to working before, during and after the conference.
How do we work?
In addition to the problems articulated and addressed in the various KGs, the groups provide an occasion for, and a frame in which, every participant of the conference can quite practically observe, and thereby think about, how performance philosophy collaborates. Performance Philosophy, as a hybrid from inception, favours alternative and/or collaborative models of working and communication wherein people with different kinds of experience, background and expertise meet and unite their efforts on an equal basis to face problems with both philosophical and artistic bearing. Through the KGs, the conference itself wants to provide its participants with an occasion to witness actual research in the making in a critical and supportive collective setting. In this regard, the event is strongly inspired by the long-term commitment of art academies in Finland to the development of artistic research.
Besides the KG proposals, the conference also welcomes individual proposals for paper presentations, no-paper presentations, lecture demonstrations, lecture performances, workshops, panels and other interventions fitting with the focus of the event and the given circumstances.
A conference that strives towards inclusion
PPP 2021 seeks to pay particular attention to different aspects of access and accessibility. We understand access in a broad sense, here meaning the wide range of needs that people have in order to take part in an event, including economic needs. The conference has secured technical and financial resources to meet as many of the accessibility needs of its contributors as possible. We are also able to provide free and/or subsidised accommodation for a number of individuals or groups on the basis of need.
The conference is also able to provide free and/or subsidised accommodation for a limited number of individuals or groups on the basis of need.
The PP Bursary for BIPOC artists and scholars: A £1000 award
The Performance Philosophy network invites applications from artists and scholars who identify as black, indigenous, and/or a person of colour for a £1000 (approx. $1100) bursary to participate in the biennial.

Applicants must also have submitted a conference proposal – an individual, panel or KG proposal. The bursary will be awarded by the Selection Committee for the conference as a whole, which will comprise the conference organisers and core conveners from PP. The £1000 bursary will be transferred to the selected artist/scholar in January 2021 and can be used for any conference expenses at the discretion of the recipient. Receipt of the bursary does not prevent the artist/scholar from receiving other support from the conference for accommodation or access – as outlined above. If applicants wish to be considered for the bursary, they should check the eligibility box at the bottom of the conference proposal and specify their need.
What is your Performance Philosophy Problem?
PPP 2021 welcomes two types of proposals:
individual and panel proposals, or
KG (Key Group) proposals.
The deadline for all proposals is 15 December 2020.
Owing to the COVID-19 pandemic the PPP2021 conference will be organised in a hybrid model.
We will continue to monitor closely and act on the advice of the World Health Organization as well as authorities in Finland and other countries in determining if the conference needs to be turned fully online 2021.
Therefore, applicants are encouraged to consider how their proposal could be realised online, delivered remotely or in a hybrid model if necessary and include this in their proposal.
Individual and panel proposals
An individual proposal can be a paper presentation, no-paper presentation, lecture performance, workshop, performative experiment, work in progress or another intervention fitting with the focus of the event and the given circumstances. Notice that a 'workshop' implies organised participation and/or collaborative work. A whole panel proposal may also be proposed, consisting of several individual presentations.
The individual and panel proposals are formulated around the topic of the conference (see the Vision Statement). Notice, that a panel proposal is made by the facilitator of the panel, who has also selected its members.
KG proposals
A KG consists of a group of people (minimum: 3): artists, scholars, artist-researchers, curators or other experts ready for a collaborative reflective practice around a common topic. The conference welcomes proposals from new groups and existing ones – whether from within the Performance Philosophy network (https://www.performancephilosophy.org/groups/) or other professional associations. Each KG needs to have a named 'facilitator' who will submit the conference proposal. The facilitator convenes the group and carries primary responsibility for its functioning and collaboration with the conference organisers before, during and after the conference.
How does a KG work?
KG proposals are formulated around the topic of the conference. Applicants should first read the full Vision Statement. Each KG will be offered a 90-minute slot for the presentation. Instead of ready-made performances or reports of accomplished projects, these sessions should prioritise presentations of works in progress wherein problems are opened, shared and developed together. Presentations should focus on the way the group works, that is, how it deals with its problem/s.
Before the conference, the facilitators of the KGs are invited to a two-day remote tutorial that runs from 1 to 2 February 2021, organised collaboratively by the members of the conference committee and the Performance Philosophy network.
In order to support their work, the conference invites the facilitators of the selected KGs to attend a series of collective teleconferences that run from 1 to 2 February 2021. The aim of the meetings is to plan the forthcoming sessions together and familiarise the KGs with their technical and practical parameters.
Each KG is appointed an individual 'tutor' who is ready to help it in its preparations and in the presentation itself.
The conference provides the KGs with a Research Catalogue–based digital platform with sufficient IT support. The platform functions both as a virtual workspace for the group and as a medium of dissemination for its outcomes.
The KGs are welcome to work at the venues of the Theatre Academy during the three days preceding the conference (from 7 to 9 June 2021).
The final KG sessions will take place in spacious venues where all the conference participants are present. The venues are technically well equipped and modifiable, suitable for visual, musical and corporeal performances. KGs are free to choose, or invent, how they organise their session.
A KG presentation may include:
performative demonstrations or experiments
workshops or participatory actions
choreographic and dramaturgical arrangements
paper or no-paper presentations
lecture demonstrations
transdisciplinary dialogues
interviews
group discussions
'virtual nodes' (i.e. interventions by an intermediary of digital media)
something totally unexpected and surprising
After the conference, the KGs are asked to finalise their digital expositions. They are offered a chance to publish their outcomes, either in the forthcoming issue of the Performance Philosophy journal, (number 8.2, Dec. 2022), or in Ruukku – Studies in Artistic Research, a Research Catalogue-based multi-medial journal.