Praxis-exhibition studies, master
The Praxis Programme gives you the skills to understand the art world and its underlying forces and to establish different types of active work roles in the arts.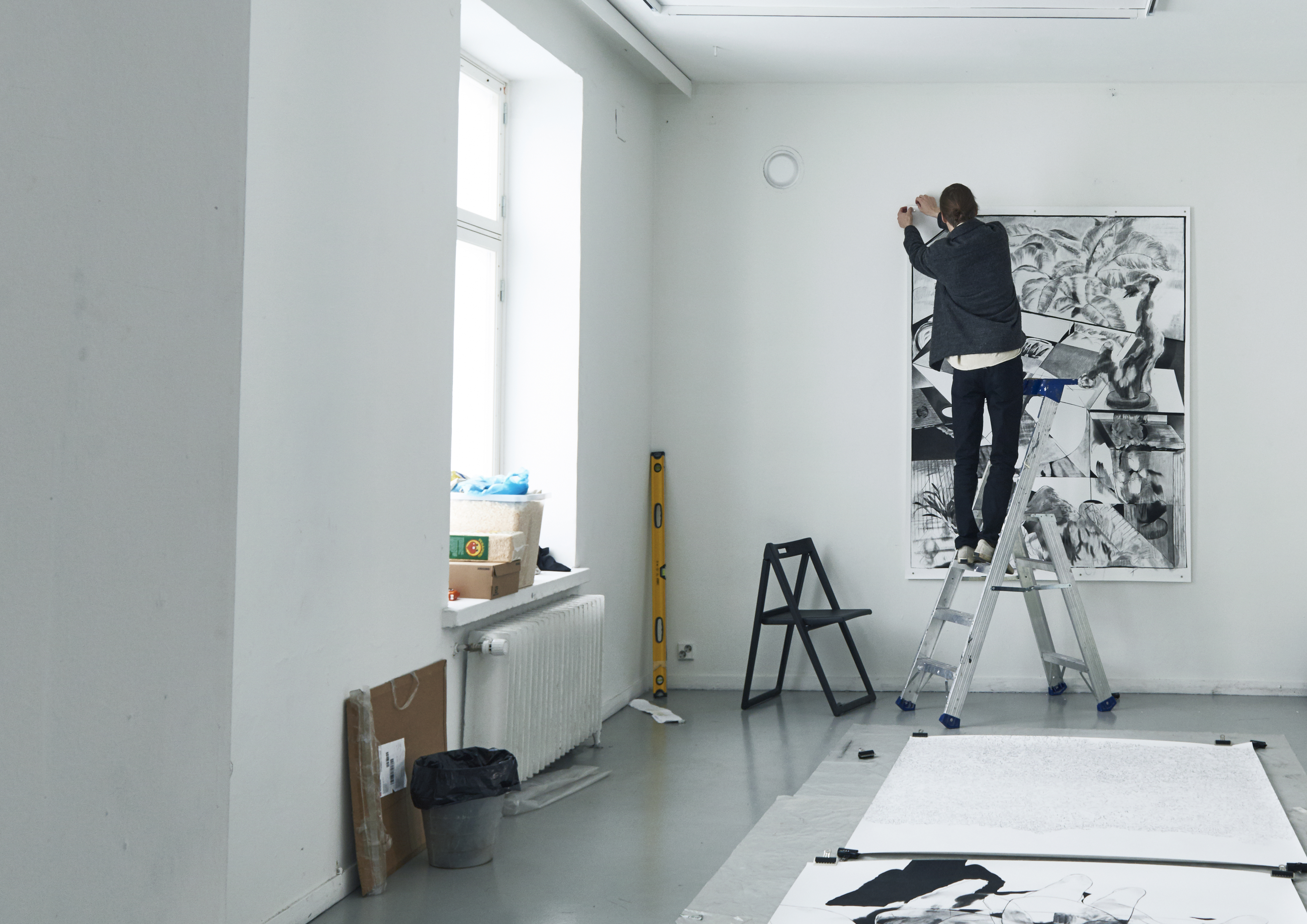 Why study here?
The Praxis Master's Programme in Exhibition Studies helps you grow into a professional of exhibition practices and find your own voice in the field of art. You will learn to understand the world of arts and its relationship with the surrounding society. In your thinking, the roles of a mediator of art, curator and artist are combined through the public exhibition of art.
Content and objective of the programme
The Praxis programme develops students' thinking regarding the surrounding society as well as the exhibition and mediation of art. The goal is to understand the art world and its underlying forces and to establish different types of active work roles in the arts.
The Praxis studies cover both the basics of theory and philosophy of art and the practices of public exhibition of art. Students of the Praxis programme are educated together with art students, which gives them the chance to work with artists in different kinds of spaces where art is exhibited, such as exhibition spaces, the public space, catalogues and digital environments.
Studies in exhibition practices and spatiality
The teaching in the Praxis Programme is closely linked to teaching in exhibition practices and spatiality, which addresses the contexts of displaying and experiencing art from various perspectives, including with consideration to cognitive, social and societal activities.
Professionals in fine arts
Students of the programme prepare themselves for diverse career opportunities as art professionals, who are able to utilise their skills and knowledge in an insightful way while maintaining a critical mind.
After graduating, you can work in the field of fine arts for example as a curator, artist, writer, pedagogue, researcher, expert, developer and entrepreneur, or in different kinds of societal positions or in multi-artistic productions.
New curriculum to be launched
Our curriculum is currently being updated. Teaching according to the new curriculum will start in autumn 2024. Please keep this in mind when browsing the current curriculum.
Teachers
The teachers at the Academy of Fine Arts are distinguished artists and experts who represent various fields and work actively in the arts also in international contexts. The instruction at the Academy is complemented by the expertise of hourly-paid visiting teachers, both Finnish and international. The visiting teaching staff hosts thematic workshops and special courses, and their instruction offers the students opportunities to expand their technical skills. Visiting teachers can also take on responsibilities of thesis supervisors, experts and examiners.
Emphasis is laid on individual, one-on-one instruction that takes place in the student's studio and in the common studio and work facilities. You will be appointed a tutoring teacher who keeps an eye on the progress of your studies.
Through their expertise and professional networks, the teaching staff is able to introduce the students to the field of fine arts in Finland and in international contexts and also offers an excellent professional basis for working as an artist.
Visiting teachers and lecturers in the degree programme include Nikos Doulos, Nomaduma Rosa Masilela, Airi Triisberg, Natascha Caruana, Gigi Argyropoulou, Marina Vishmidt, Nisrine Boukhari, Basak Senova, SMITH, Rózsa Farkas, Lars Willumeit, Olivia Plender, Kasia Fudakowski, Maria Kapajeva, Pascal Gielen, Markus Kåhre, Eva Neklyajeva, Anails Lopez + Marga Rottewel, Nynnyt, Liisa Roberts, Koko Hubara, Caroline Suinner and Sofia Wekesa.
Applying to the programme
Those interested in the Praxis Master's Programme in Exhibition Studies apply to the two-year studies leading to a Master of Fine Arts degree through a separate master's admission process.
Applicants must have completed a bachelor's degree or other corresponding degree. The scope of the programme is 120 ECTS credits.
The Praxis – Master's Programme in Exhibition Studies is an English-language degree programme and the language of tuition is English. All applicants must prove their proficiency in English when applying in the manner defined by the academy. During their studies, students may also complete parts of their studies or their thesis in Finnish.
The programme admits new students every other year.
Our University is one of the most sought-after places to study in Finland. Browse the admissions statistics from previous years.
Doctoral studies
It is possible to complete a licentiate and a doctoral degree at the University as a third-cycle degree. After graduating with a master's degree, you will have the option to pursue further studies in the Doctoral Programme in Fine Arts, for example.
Target degree and length of study
---
Master of Fine Arts (MFA)
master's (2 years)
Unit
---
Academy of Fine Arts
Application languages
---
English Read more about our language skill requirements
Tuition fee
---
Annual tuition fee €5,000 for students studying in English and come from outside the EU and EEA countries. Read more about tuition fees
Application period
---
Next possible time to apply will be announced later.
Ask about applying
---
Professor, Praxis, taiteen esittämiskäytännöt, Academy of Fine Arts

+358415141991

anna-kaisa.rastenberger@uniarts.fi
Ask about the programme
---
kuva.admissions@uniarts.fi
+358 50 407 0744