Praxis Programme student: The facilities are outstanding
Read an interview with Mariliis Rebane.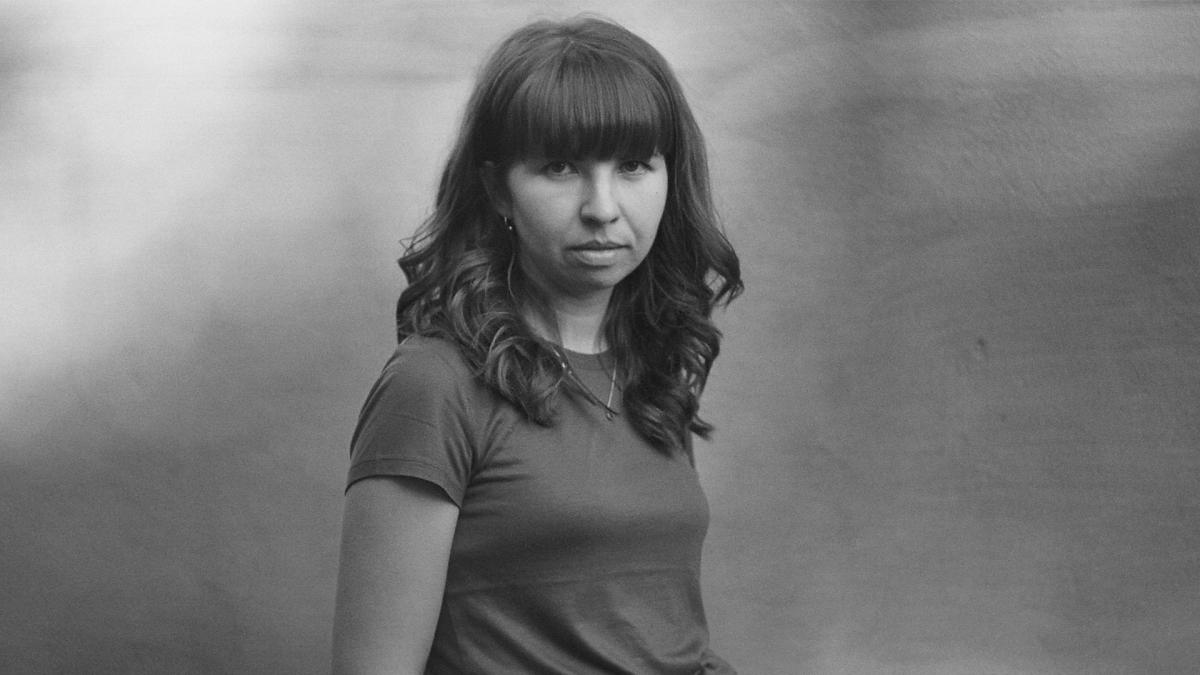 Who are you, what course are you studying and why did you choose Uniarts Helsinki?
I am Mariliis Rebane and I recently graduated from the Uniarts Helsinki's Academy of Fine Arts where I studied in Praxis Master's Programme in Exhibition Studies. For me, one of the clear advantages of the school compared to other equivalent programmes, was the fact that the Academy of Fine Arts has exhibition spaces in the centre of Helsinki where students can show their work. I had visited many exhibitions by Praxis students, and, therefore, I knew that the school will provide practical hands-on experience that I was looking for. Also, I was happy to study alongside and together with other art students.
What did you think of the admissions process?
In the first phase of the administration process the applicants submitted a motivational essay together with their portfolio. Because I had an opening of an exhibition the previous day, printing out the materials was left to the last minute. I remember racing to the school with only half of my portfolio because the printer had refused to collaborate. I was very happy to still get a call for the second round of the admission process that was conducted as an interview.
What has it been like to study here?
Personally, I feel like studying at the Uniarts Helsinki's Academy of Fine Arts has had a significant influence on how I perceive the world. Praxis programme in particular is focused on providing an overview of the art world and its underlining structures. Since these are interrelated to larger political issues, it has been eye-opening especially since I come from an art history or theory oriented education that is not as engaged with current issues.
What are the most memorable projects you have been involved with?
Since there have been so many memorable projects it is difficult for me to choose only one. However, every Praxis class would probably agree that one of the most significant undertakings during the two year programme is organising an exhibition at the Exhibition Laboratory, one of the Academy of Fine Arts galleries, as a group. This was a very teaching experience.
What was your typical day like at university?
When studying at Praxis, every week can look very different. Throughout the year, we had our classes usually at the school in Vallila or sometimes at the Exhibition Laboratory in Punavuori. In addition, we visited different art institutions mostly in Helsinki and Turku. Occasionally we assisted art students who were installing their exhibitions. We also attended many public lectures and seminars. Sometimes we were travelling. Sometimes we visited exhibitions in Helsinki. And in addition to all of that, the students also worked independently in groups on their individual projects.
What's been the best about studying at Uniarts Helsinki?
In addition to professor Anna-Kaisa Rastenberger (who has been a role model for most of us), the facilities of the school are outstanding. Besides having access to galleries, exhibition equipment and technicians, there are also many other resources at school that students can use from camera equipment to sound studio depending on the interest of the individual person. Travelling together to see international art exhibitions has also been valuable.
And what has been the most challenging?
I feel like I have been privileged not to have had any real challenges. That being said, at the Academy of Fine Arts there are reoccurring discussions about issues that have to do with solidarity and equal treatment, and I see this as a good starting point for everyone in the school (including the students, teachers and administration) to reflect on how to make our environment feel safer for everyone in the school and also on the wider scale.
What tip would you give to other students considering applying to Uniarts Helsinki?
Studying at the Academy of Fine Arts is very individual oriented. Students can choose their classes and other projects they want to be involved with. To get the most of it, I think it is good to be self-driven. In order to graduate in two years (and avoid additional tuition fees if you come from outside EU), the schedule can be very tight. Therefore, it is helpful to have a good idea about your thesis project already at the beginning of your studies.