Piano (main instrument)
Study to become a professional in piano music, find your artistry and prepare for your future career under the guidance of internationally renowned teachers.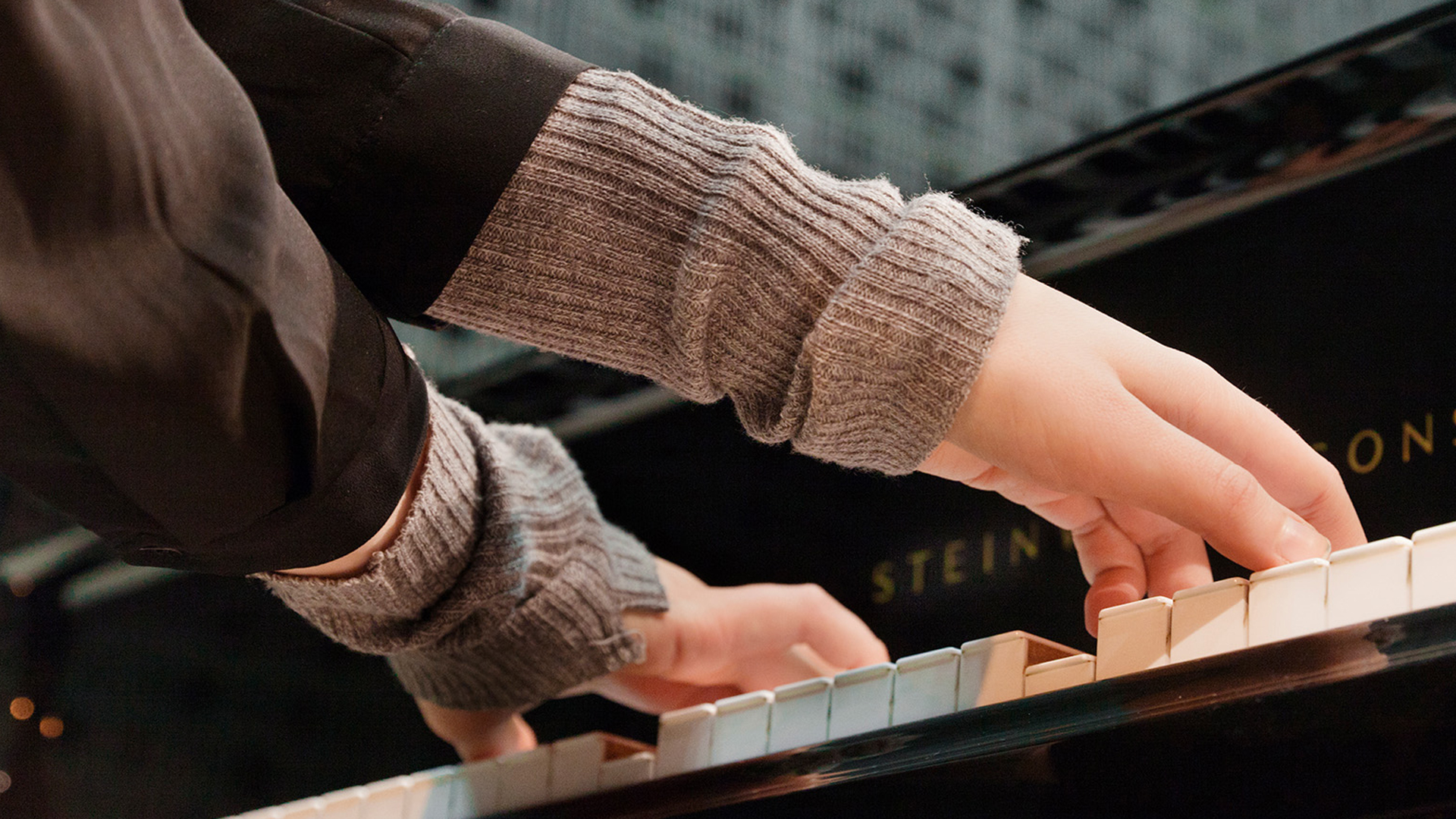 Why study here?
Come and study at one of the best performing arts universities of the world. As a piano student at the Sibelius Academy, you will study in a programme that is respected both nationally and globally under the guidance of top musicians and pedagogues from Finland and abroad. Many virtuoso pianists educated at the Sibelius Academy have gone on to achieve international success, including e.g. Paavali Jumppanen, Antti Siirala, Laura Mikkola, Gergely Bogányi, Olli Mustonen and Henri Sigfridsson.
Content and objective of the programme
During your piano studies, you will develop the skills needed for independent artistic work and learn to master the playing technique and styles required by the central repertoire. The studies prepare you for a professional life as a soloist, chamber musician or a pedagogue.
Bachelor's studies
In your bachelor's studies, you will improve not only your piano playing, but also ensemble playing, musical perception, music history and pedagogy skills. Optional studies and possible minor subject studies are also included in the degree.
Master's studies
During your master's studies, you will continue studying your main instrument. Optional studies enable you to either develop your competence more broadly or select a focus for more in-depth study.
You can also choose courses organised by the other two academies of the University and complete so-called joint studies that are available for all students.
Pedagogy studies
The internationally esteemed piano pedagogy studies offered by the Sibelius Academy help students acquire an excellent skill set needed for working as a piano teacher. Studies consist of lectures and a supervised teaching practice, where each student teaches their own practice pupil. You will learn more about the Finnish system of music schools and teaching methods for piano and arts education on all levels, from beginners right up to the university level. Your studies will also include repertoire seminars, coaching in job-seeking, and study trips in Finland and abroad. You have the option to complete a larger study module in instrument pedagogy and complete studies leading to general qualifications as a teacher.
Teachers
The piano teaching staff has a strong expertise in solo repertoires, piano pedagogy, period instruments, chamber and lied music and performance practices of different eras. A musically rich learning environment is complemented by regular visits by international top artists and pedagogues.
Applying
Our University is one of the most sought-after places to study in Finland. Browse the admissions statistics from previous years.
Doctoral studies
It is possible to complete a licentiate and a doctoral degree at the University as a third-cycle degree. After graduating with a master's degree, you will have the option to apply for doctoral studies in music and specialise in research-oriented, artistic or applied doctoral studies.
You might also be interested in these:
You can apply to
---
Degree Programme in Classical Music Performance, main instrument: piano
bachelor's and master's (5,5 years)
master's (2,5 years)
Target degree
---
Master of Music (MMus)
Unit
---
Sibelius Academy
Languages
---
English, Finnish, Swedish Read more about language skill requirements
Tuition fee
---
Annual tuition fee €5,000 for students from outside the EU and EEA countries.
Read more about the tuition fees.
Application period
---
Next possible time to apply is in January 2022. Studies begin in August 2022.
Persons in charge
---
Niklas Pokki
Department Head
Tuija Hakkila
Professor