Organ, classical instrument, bachelor and master
Study to become an organist under the guidance of renowned teachers in a unique and international environment.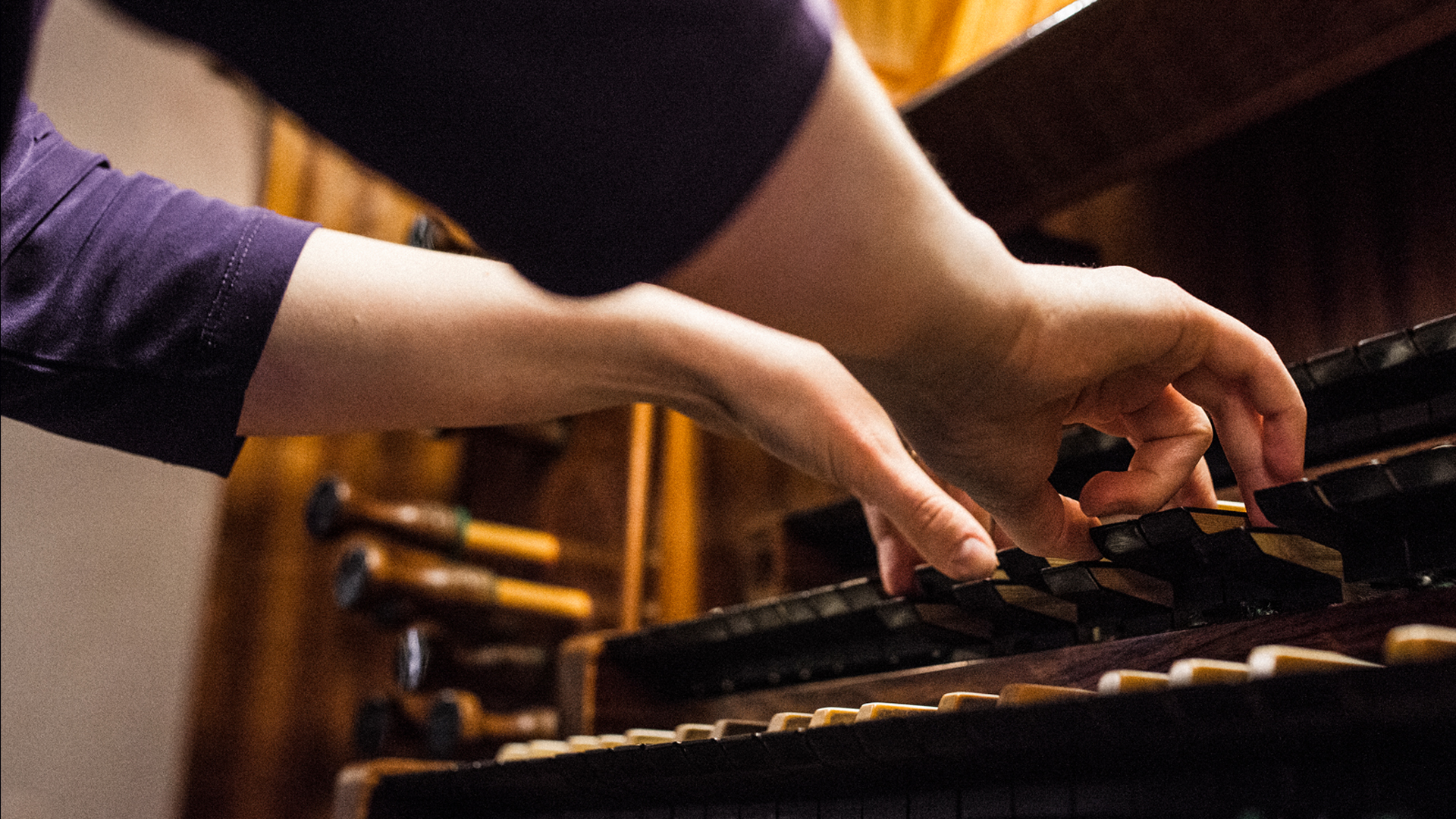 Why study here?
Study at one of the best performing arts universities of the world. With organ as your major subject, you will focus on performance skills, improvisation and organ pedagogy. Major subject studies in organ are organised by the Department of Church Music, which is a close-knit and welcoming community of over 160 students.
About the studies
With organ as your major subject, you will focus on mastering your instrument and learning about improvisation, continuo playing and the structure and history of the clavichord. Your studies will include ensemble playing and mastering the keyboard, as well as the history of organ music and organ pedagogy. As part of your bachelor's degree, you will prepare a repertoire for the Level B performance examination in accordance with the degree requirements. In your keyboard instrument studies, you will reach at least the Level C in piano, harpsichord or clavichord.
After moving on to master's studies, you will reach a higher level of expertise in organ playing, organ pedagogy and organ improvisation and prepare a repertoire for the Level A performance examination.
New curriculum to be launched
Our curriculum is currently being updated. Teaching according to the new curriculum will start in autumn 2024. Please keep this in mind when browsing the current curriculum.
Top-quality instruments
With organ music as your major, you will have the opportunity to use three organs, all representing different eras, in the Organo Hall of the Helsinki Music Centre. Various organs at the Sibelius Academy premises on Nervanderinkatu are also available for students' use. Classes are also organised in churches in the Helsinki region.
Teachers
Our teachers are Finland's leading experts with extensive international experience. In addition to the permanent teaching staff, the programme welcomes organ artists and pedagogues as guests on a regular basis.
Applying
Uniarts Helsinki is one of the most sought-after places to study in Finland. Browse the applicant statistics from previous years.
Sibelius Junior Academy
This instrument is part of our Junior Academy, a national programme, which prepares young music students for studies in a higher education institution. In addition to studies in either a major subject or a main instrument, you will study ensemble playing, structural awareness of music and other subjects offered by the Sibelius Academy.
Doctoral studies
You can complete a licentiate and a doctoral degree at Uniarts Helsinki as a third-cycle degree. After graduating with a master's degree, you can apply for doctoral studies in music and specialise in research-oriented, artistic or applied doctoral studies.
Target degree and length of study
---
Master of Music (MMus)
5,5 years
Unit
---
Sibelius Academy
Application languages
---
English, Finnish, Swedish Read more about language skill requirements
Tuition fee
---
Annual tuition fee €5,000 for students studying in English and come from outside the EU and EEA countries. Read more about tuition fees
Application period
---
Next possible time to apply is in January 2023. Studies begin in August 2023.
Supervising teacher
---
Professor, organ, Kirkkomusiikki ja urut Helsinki, Sibelius Academy

+358505262006

olli.porthan@uniarts.fi
Ask about applying
---