Lighting Design (degree programme)
After graduating from our programme, you will have a strong artistic vision and the skills needed for using lighting as a tool for expression.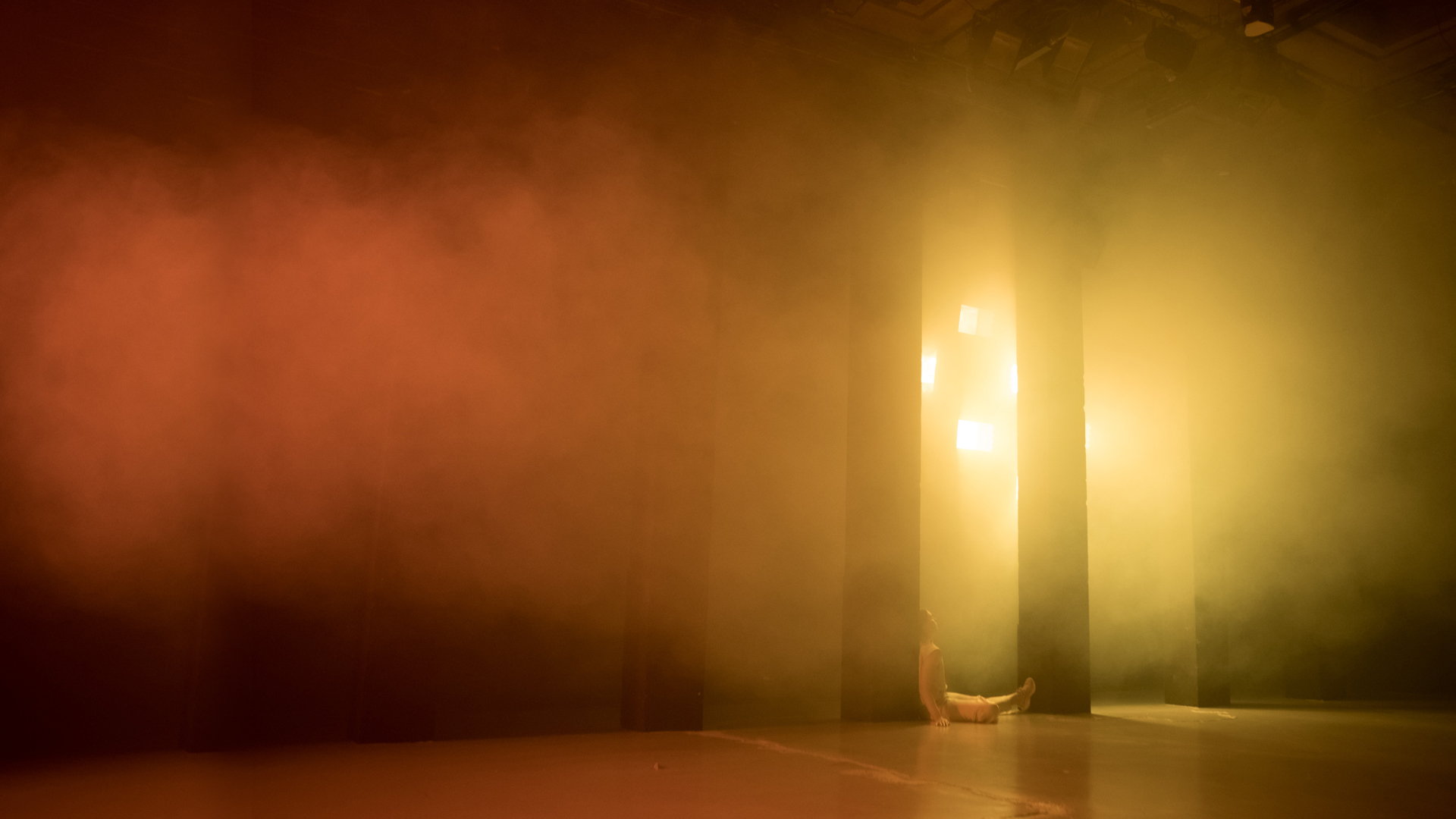 Why study here?
Are you interested in the visuals of a performance, its venue, contributing to the experience of the audience members, and team work? Have you noticed how lighting has a major effect on how we perceive and experiences different performances, events and our daily surroundings? During your studies, you will strengthen your own artistic vision and acquire the skills needed for using light as well as lighting and video technology as a method of expression in performances and cultural productions. You will get to know interesting artist-teachers and join a tight-knit community of lighting and sound design students, as well as the large community of art students within the whole University. Together with your fellow students, you will be part of a group who will shape up the future of art.
Content and objective of the programme
Bachelor's (180 cr) and Master's Studies (120 cr) in Lighting Design offer you the chance to develop into a versatile and competent artist with excellent team work skills in the field of performing arts and cultural productions. The studies will help you acquire a well-rounded skill set for working as a professional with the suitable academic, practical, social and ethical competence.
You will learn how to evaluate your own work as well as the work of others and give and receive feedback. Thanks to the close connection to performance production, you will develop your visual thinking and knowledge required for working in different genres and performance types. This will give you the option to expand your career horizons in event planning and architectural lighting design, for example.
The programme supports your personal growth as an artist and helps you discover your identity as a member of a working group. You will also explore the theme of interactivity as part of performance design (read more about the project). You will grow into a responsible and cooperative professional who is competent in their artistic field and capable of developing it further.
The primary language of instruction is Finnish. However, students have the right to use Swedish both orally and in writing in connection with teaching and examinations, unless otherwise specified in the curriculum or required by the nature of teaching.
Creative and collaborative studies
Performance activities are the common denominator for all the degree programmes of the Theatre Academy. In performances, the members of an artistic working group team up with a shared objective in mind, all utilising their own skills and methods of expression; lighting designers work closely with sound designers, dramaturges, directors, choreographers, costume designers and set designers to create the final result that is seen by the audience.
Master's Studies in Lighting Design
As a master's student, you will have the opportunity to specialise according to your personal interests. You will have a wide selection of studies to choose from; they may be offered by your own degree programme or any of the degree programmes offered within the University. In your thesis project, you will deepen your knowledge in the area of your choosing. In the written component, you will demonstrate your academic ability to reflect on artistic activities.
After graduating with a master's degree, you will be an independent artist who knows the traditions, theoretical concepts and current practices of lighting design. You will master the means and methods of visual expression and are able to execute planning processes that are of high artistic and technical level. You will learn to work as a responsible and active member of a multi-professional design team that produces artistic content. As a lighting designer, you will be able to review your own work from a critical standpoint and communicate your observations and thoughts to others.
Versatile career opportunities
After graduation, you will know how to apply your skills in diverse ways in different kinds of work environments and among different cultural operators. You will likely end up working in the fields of theatre, dance, opera, music, circus, or media art, for example. The performance-based studies help you adopt a visual thinking that you can utilise in various fields, for example in event planning and architectural lighting design. Thanks to your degree, you will also be able to develop your own artistic field within the context of other fields and create independent works.
Games and Virtual Reality in Performing Arts (GVRIPA)
The Games and Virtual Reality in Performing Arts study module focuses on utilising games, game design and virtual reality in performing arts. You will study theories, methodologies and practices of performance and game design. Studies are organised every two years in collaboration with Aalto University. Read more about GVRIPA.
Teachers
Our teachers are experienced experts in their field. In addition to the permanent teaching staff, the programme welcomes top talents as guest teachers on a regular basis.
Applying to the programme
Student admissions to the Degree Programme and Master's Studies in Lighting Design are arranged on a yearly basis.
Our University is one of the most sought-after places to study in Finland. Browse the admissions statistics from previous years.
Doctoral studies
It is possible to complete a licentiate and a doctoral degree at the University as a third-cycle degree. After graduating with a master's degree, you will have the option to apply for doctoral studies in theatre and drama and specialise in research-oriented, artistic or applied doctoral studies.
The first dissertation in lighting design in Finland was published in 2012. Doctoral studies in theatre and drama are offered by the Performing Arts Research Centre (Tutke).