Jazz (major subject: instrument or voice)
Grow into a unique and visionary jazz musician in an international degree programme under the guidance of top-quality teachers.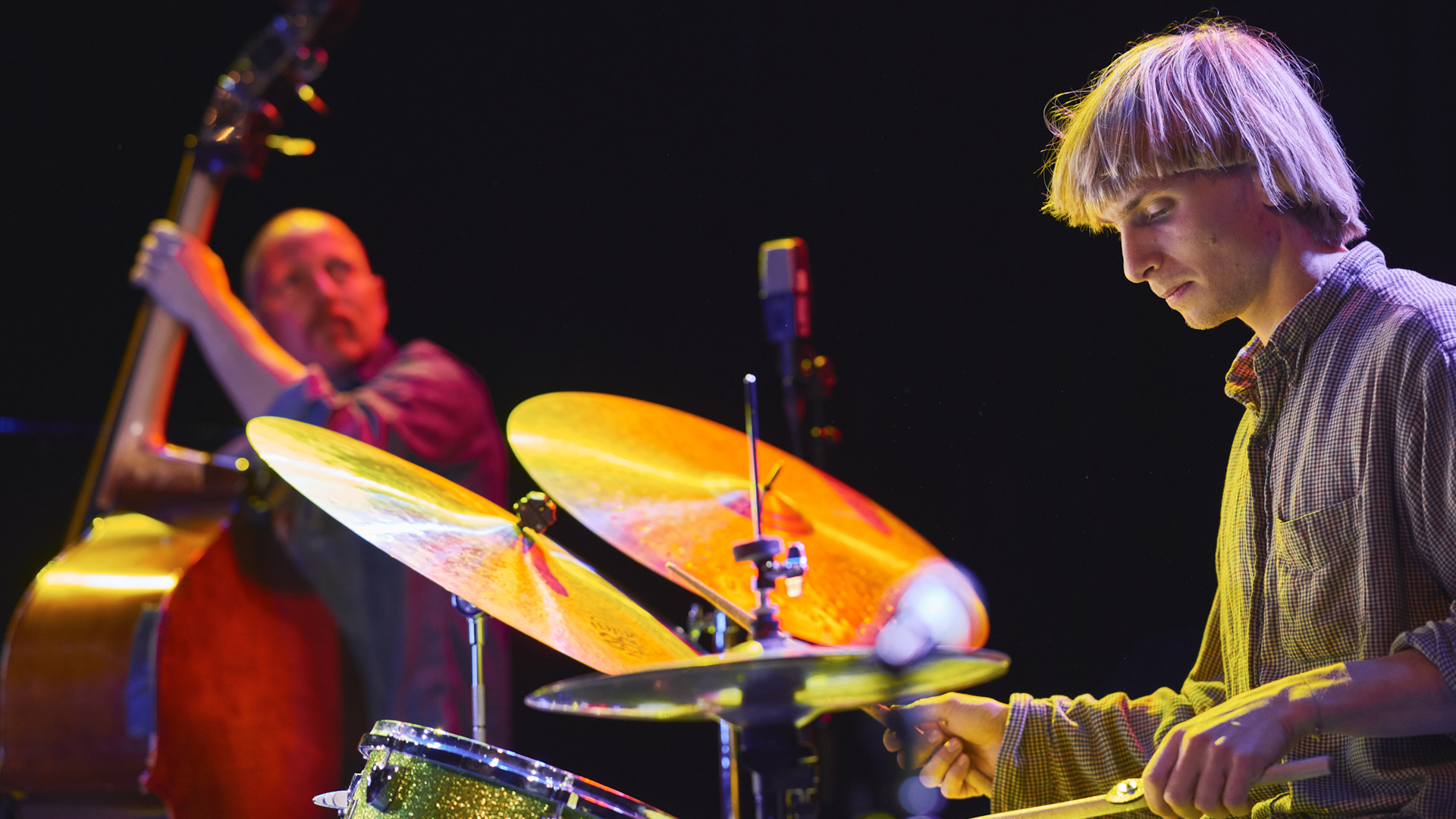 Why study here?
You can develop into a versatile jazz professional under the guidance of Finland's leading musicians and international top names. We are known worldwide for our high-quality teaching, and many of our classes are taught by international guest teachers.
Content and objective of the programme
As a student, you will receive the necessary knowledge and skills in African-American music, music culture and performance practices to become a professional. Upon graduating, you may take on demanding roles as a musician, orchestra conductor and pedagogue. Jazz professionals such as Timo Lassy, Verneri Pohjola, Teemu Viinikainen, Pessi Levanto, Aki Rissanen, Jukka Eskola, Olavi Louhivuori, Pauli Lyytinen, Kalle Kalima and Valtteri Pöyhönen are all alumni of the Sibelius Academy who have established themselves in the Finnish and international music scene.
Bachelor's studies
Jazz students complete studies in ensemble playing, aural skills, rhythm and arrangement that support their major subject. Optional studies and possible minor subject studies are also included in the degree. The degree also includes language and music technology studies.
Master's studies
At the master's degree stage, you can choose almost a third of your courses freely. In addition to instrument classes and ensemble playing, you may choose e.g. music business courses or pedagogical studies needed for working as a teacher. During your studies you will also participate in different musical projects, master classes and social events.
You can also choose courses organised by the other two academies of the University and complete so-called joint studies that are available for all students.
Sibis Alumni Big Band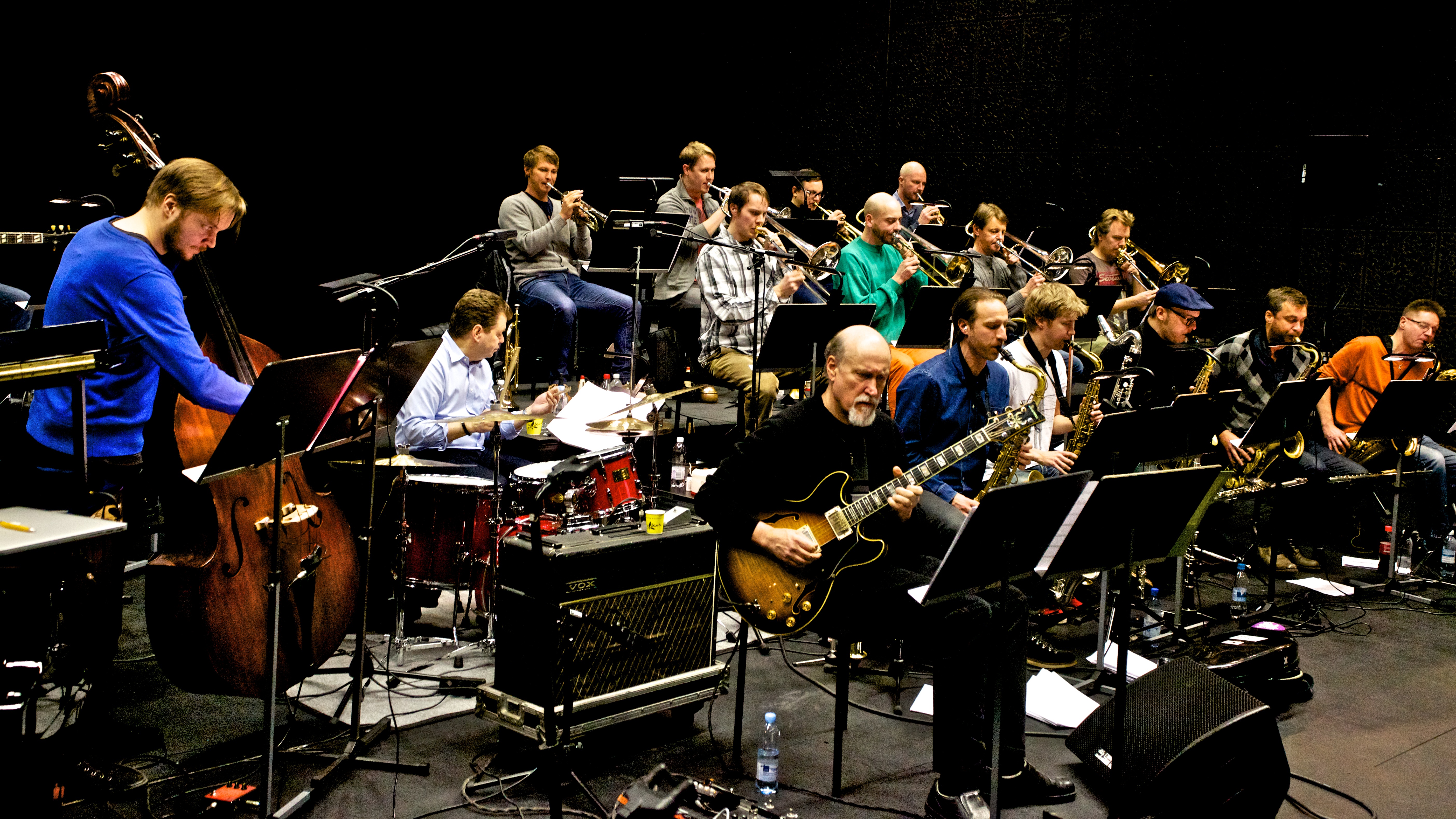 Sibis Alumni Big Band is the project-based ensemble of the Degree Programme in Jazz, and its members are former or current students and teachers of the Sibelius Academy. Past guest conductors and soloists include Bob Mintzer, Tim Hagans, John Scofield, Jim McNeely and Boris Kozlov.
Teachers
The Sibelius Academy's teaching staff represents the top of the Finnish jazz scene. In 2018-2019, international teacher guests included Jim Beard, Seamus Blake, Peter Bernstein, René Marie, Christie Dashiell, Sinne Eeg, Jamie Baum, Jeff Hirshfield, Aaron Parks, Tony Malaby, Guillermo Klein, Marquis Hill, Frank McComb, Tim Hagans, Craig Taborn, Mark Soskin, Billy Cobham, Aaron Goldberg, Matt Penman, Leon Parker, Jonathan Kreisberg, Martin Bejerano, Phil Markowitz, Jeff "Tain" Watts, Paul Bollenback, Pedro Martins, Godwin Louis, Samora Pinderhughes, Terell Stafford, Jason Moran, Dana Hall, Ralph Alessi and Ashley Kahn.
The programme also collaborates with the Manhattan School of Music via video conference. Master classes via video streaming have been held by John Riley, Dave Liebman, Phil Markowitz and Gretchen Parlato.
Applying to the programme
Our University is one of the most sought-after places to study in Finland. Browse the applicant statistics from previous years.
Doctoral studies
It is possible to complete a licentiate and a doctoral degree at the University as a third-cycle degree. After graduating with a master's degree, you will have the option to apply for doctoral studies in music and specialise in research-oriented, artistic or applied doctoral studies.
Find out more