Directing (degree programme)
As a student of directing, you will learn to create your own themes, forms, working methods and dramatic language in the continuously changing field of theatre.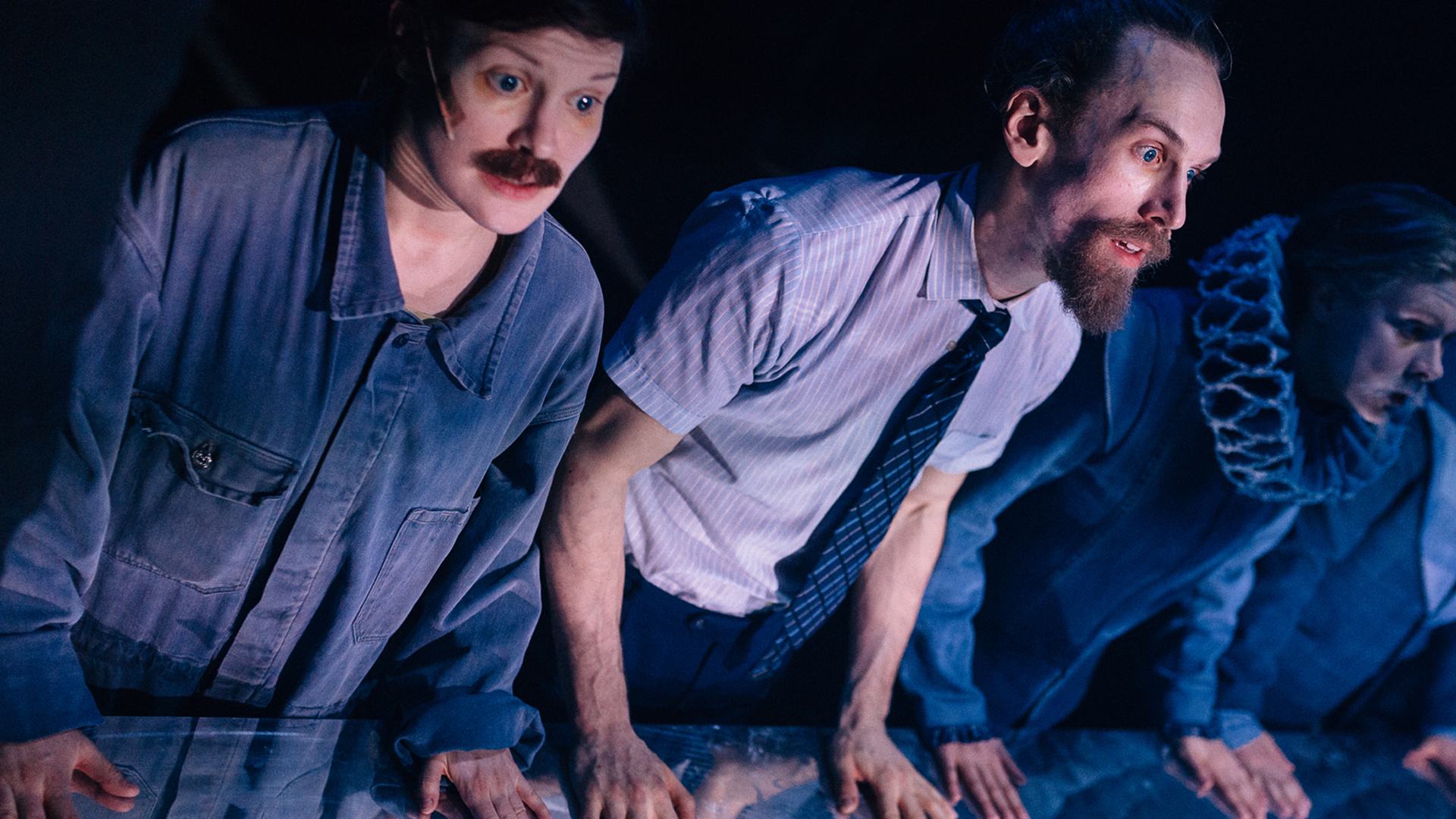 Why study here?
In the Degree Programme in Directing, you will develop and verbalise your personal observation skills and critical thinking and improve your leadership in the arts. You will learn to master various production models and become familiar with the diverse theatre and art sectors. The aim of the degree is to train professionals who master their field of art and are also able to develop it further.
About the studies
The five-year Degree Programme in Directing consists of three-year bachelor's studies (180 cr) and two-year master's studies (120 cr). The bachelor's studies will give you the basic competence to work in the profession of a director. During your master's studies, you will deepen your competence and be given the chance to explore your areas of interests from a more comprehensive perspective. The programme aims at an open, inquisitive, and dialogic atmosphere and a willingness to examine issues related to one's own field of art, culture, and society.
The basis of the studies are the theoretical and practical premises of the artistic field. After familiarising themselves with the basics, students apply the traditional and contemporary theories and practices of directing in their exercises. You will observe the concepts that are meaningful for your personal art-making and verbalise your way of thinking to others. You will create your own unique directing style and learn to reflect on your work from a conceptual and theoretical viewpoint. As your studies progress, you will learn to view your own work as part of a larger context in the world of theatre and the society at large.
The Degree Programme in Directing gives students the necessary environment to continuously develop their own distinctive artistic qualities and the eligibility to pursue doctoral studies. The essential aims of the degree programme include continuous development of one's artistic expression and vision, an unprejudiced flow of ideas, and analytical and critical thinking. The aim of the studies is to give students an in-depth understanding of the nature, history, and current status of theatrical arts.
In addition to the students' personal artistic growth, the programme emphasises the communal nature of theatre. The majority of the studies is arranged collaboratively as shared stage studies, demos and performance productions together with students of other degree programmes. We encourage future artists in the field of theatre to seek and establish joint themes, forms and work methods and a joint language for the stage, and to forge future partnerships by networking with fellow students. During your studies, you will work together with students of dramaturgy, acting, choreography, sound and lighting design, scenography and costume design, for example. Other partners include theatres, operators in the field of theatre, universities, and other stakeholders.
The primary language of instruction is Finnish. However, students have the right to use Swedish both orally and in writing in connection with teaching and examinations, unless otherwise specified in the curriculum or required by the nature of teaching.
Master's Studies in Directing
The two-year master's studies allow more freedom than bachelor's studies, providing opportunities to engage in independent artistic work. You will actively participate in the planning and implementation of your own studies, as well as in developing the field of art that the degree programme represents.
The defining theme running through master's studies is the artistic question or area of interest that you have articulated by the end of your bachelor's studies or by the time of applying to the MA programme. During your MA studies, you will seek out meaningful artistic premises for yourself, plan your artistic work and set goals for it. You will evaluate your own theoretical thinking and artistic work in relation to the rest of the field, various theoretical philosophies and the surrounding reality. You will develop your own approach to the production of art, strengthen your leadership skills in different contexts, and learn to work within various frameworks of artistic production.
MA studies culminate in a thesis project, which showcases the individual artistic question of each student.
Starting from autumn 2020, it will be possible to complete Master's Studies in Directing also in English.
Teachers
Our teachers are experienced experts in their field. In addition to the permanent teaching staff, the programme welcomes top experts from both Finland and abroad as guests on a regular basis.
Applying to the programme
Student admissions to the Degree Programme (and Master's Studies in Directing) are arranged on a yearly basis.
Our University is one of the most sought-after places to study in Finland. Browse the applicant statistics from previous years.
Doctoral studies
It is possible to complete a licentiate and a doctoral degree at the University as a third-cycle degree. After graduating with a master's degree, you will have the option to apply for doctoral studies in theatre and drama and specialise in research-oriented, artistic or applied doctoral studies.