Uniarts GINTL
The research collaboration initiates and facilitates international educational partnerships that are established and cared for responsibly and equitably.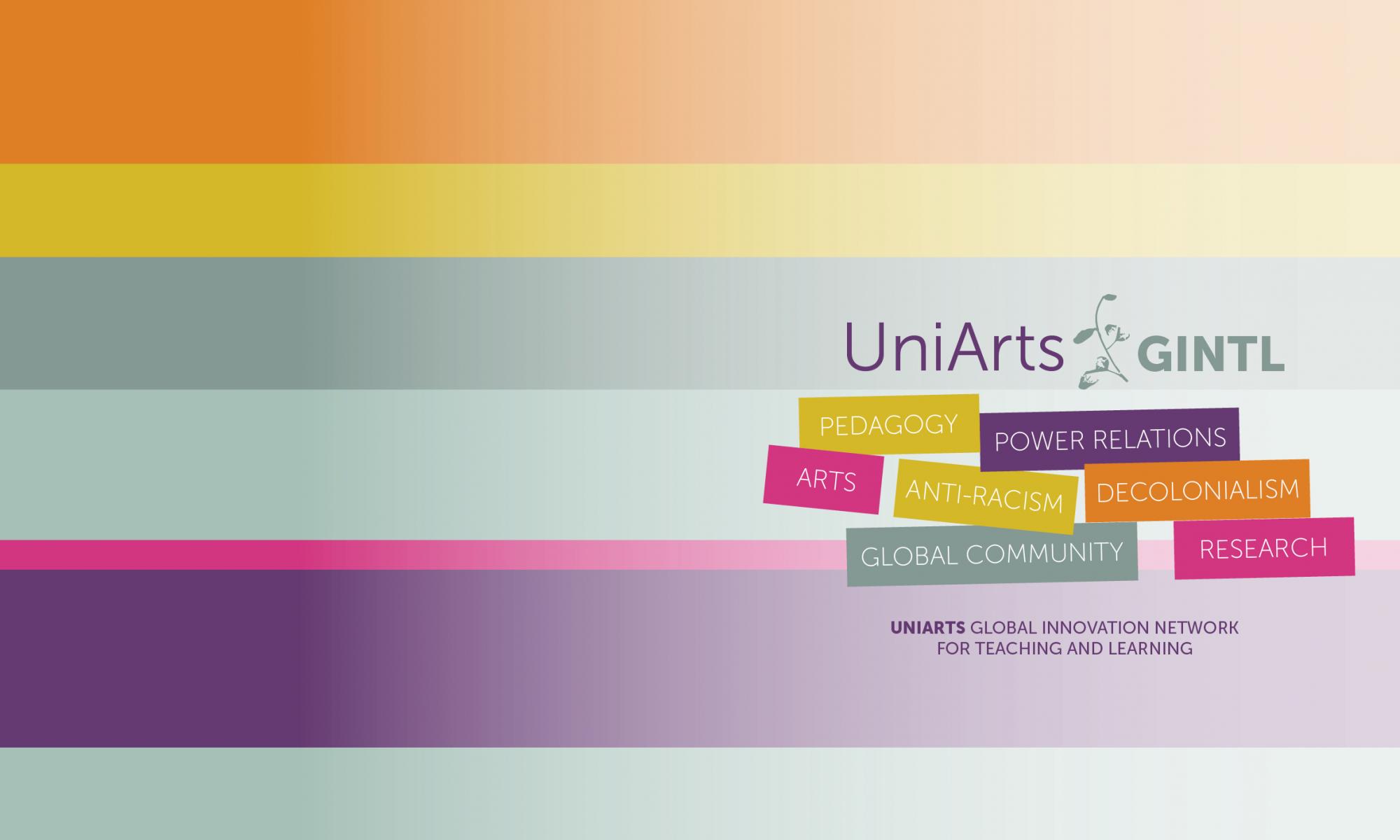 Introduction
Uniarts GINTL is a research collaboration that initiates and facilitates international educational partnerships that are established and cared for responsibly and equitably. The objective is to decolonise the notions of knowledge through arts-based practices and research, and to generate an open global platform for diverse dialogues in the contexts of teaching and learning. Members of the Uniarts GINTL working group are Heli Kauppila, Marika Orenius, Katja Thomson, Zipora Ogola and Aminkeng Atabong Alemanji.
The world can only be as just and equal as the knowledge it is built upon (Andrews 2021). Every partnership and co-creating process must begin with inward individual and collective review along the lines indicated by Kehinde Andrews. This project reflects on our knowledge from a decolonial and antiracist viewpoint. From this viewpoint, we aim to co-create equitable knowledge systems and programs.
Global Innovation Network for Teaching and Learning (GINTL) is funded by Ministry of Education and Culture in Finland and coordinated nationally by the University of Helsinki and Jyväskylä University.
University pedagogy study module
This module introduces teachers and future artists and arts teachers to critical/decolonial theories and methods. The objective is to become aware of the colonialities that are embedded and embodied in the schooling of artists and teachers, as well as in the educational systems and organizational structures. The reflections on power relations and assumptions related to hierarchies and value systems are conducted individually and collectively. Concepts like Antiracism, decolonising knowledge through arts, Finnish/Nordic Exceptionalism, Whiteness theories (e.g., White Centering, White Supremacy, White Exceptionalism) are key elements and the topics of the module. Most importantly, in the module we scrutinize how these theories and methodologies can be integrated into curriculum development, educational policies and practices in the university and its' processes and interactions and (impact) within the society.
The different partners in this project will contribute toward this pedagogy design and implementation. The study module's contents will continue to evolve and be renewed by the flux of encounterings and interactions of the participants. The objective is to create a sustainable and continuing module, in which the topical issues and practices have an impact and can contribute towards regenerating more equal and just ways of organizing and working in Higher Education contexts.
Collaborative activities
Co-creating knowledge is a central part of this project. Finnish partners and Tanzanian partners will collectively create knowledge through collaborative research (publication of academic papers as well as popular texts, e.g., blogs), collaborative arts projects, lecture series and research and study visits (visit of partners from Finland to Tanzania and from Tanzania to Finland). The sustainable outcome of the Uniarts GINTL work is an open platform for diverse dialogues of teaching and learning to continue to emerge, grow and intertwine also after the official project has ended, hopefully finding new participants and renewed actions to learn and prosper together.
Project name
---
Uniarts GINTL (Global Innovation Network for Teaching and Learning)
Time
---
01/2021-12/2024
Funder
---
Ministry of Education and Culture in Finland
Team
---
Heli Kauppila
University Lecturer, Doctor of Arts (in Dance), the Head of University Pedagogy and Non-degree Pedagogical Studies for Artists Programmes, Uniarts Helsinki, heli.kauppila@uniarts.fi, +358 40 7104205
Marika Orenius
Lecturer of Art Pedagogy, Doctor of Arts, Responsible teacher of Joint Studies at the Academy of Fine Arts, Uniarts Helsinki, marika.orenius@uniarts.fi, +358 50 4707289
Katja Thomson
Doctor of Music, Lecturer and Researcher in Music Education, Sibelius Academy, Uniarts Helsinki, katja.thomson@uniarts.fi, +358 50 3088364
Aminkeng A Alemanji (Amin)
Researcher on issues of Race/Racism/Antiracism/Antiracism Education, Head of Social Exclusion Masters Programme, Docent in Sociology with specific expertise in Studies in Diversity, Åbo Akademi, Turku, aminkeng.atabong@abo.fi
Zipora Ogola
Master of Music student , Master of Global music student, Performing artist and music teacher in connection to Tanzanian art scene, zipora.ogola@uniarts.fi