Artist-activist in post-fossil revolution
Marjatta Oja's research project (2018-2023) explores the empowerment of the artist.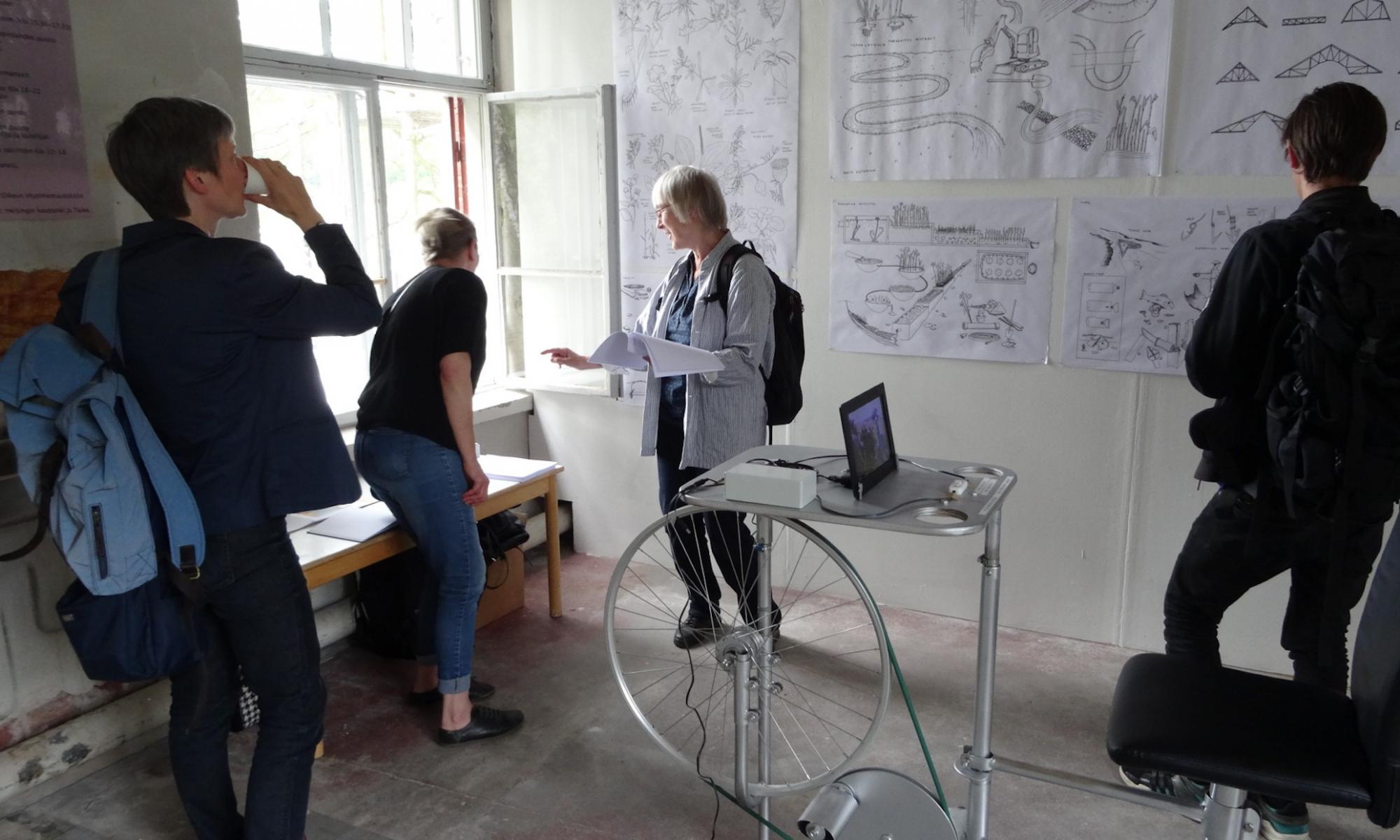 Introduction
The current ecological and cultural situation requires us to change our understanding of such issues as experimentality, energy, experience and, ultimately, the subject itself, i.e. the creative individual.
Various forms of artistic activism serve as a sounding board for the theoretical reflection of the study, while also constituting the results of the critical thinking involved: Aurinkogeneraattori ("Solar generator", 2013/2015) and the Local Energy event (2017), which both concentrated on art from the point of view of energy, can be named as examples.
What kinds of critical works do artists create to draw attention to the ecological drawbacks that occur in the different stages of the artistic process? The latest projects reflect on how we could break away from the subject-object premises, which are typical of modernism, and move towards collaborative works and collaborative work processes.
The research question 'What are the new forms of action and methods of the activist-artist?' seeks to deepen our knowledge of artists' everyday possibilities to have an influence on one another and on our mutual causes of concern.
Project name
---
Artist-activist in post-fossil revolution
Time
---
01/2018-12/2023
Contact
---
Marjatta Oja, visiting researcher
marjatta.oja@uniarts.fi