Agora lounge
The Agora lounge is located inside Musiikkitalo, and it is known as the students' living room where they can meet other people from Uniarts.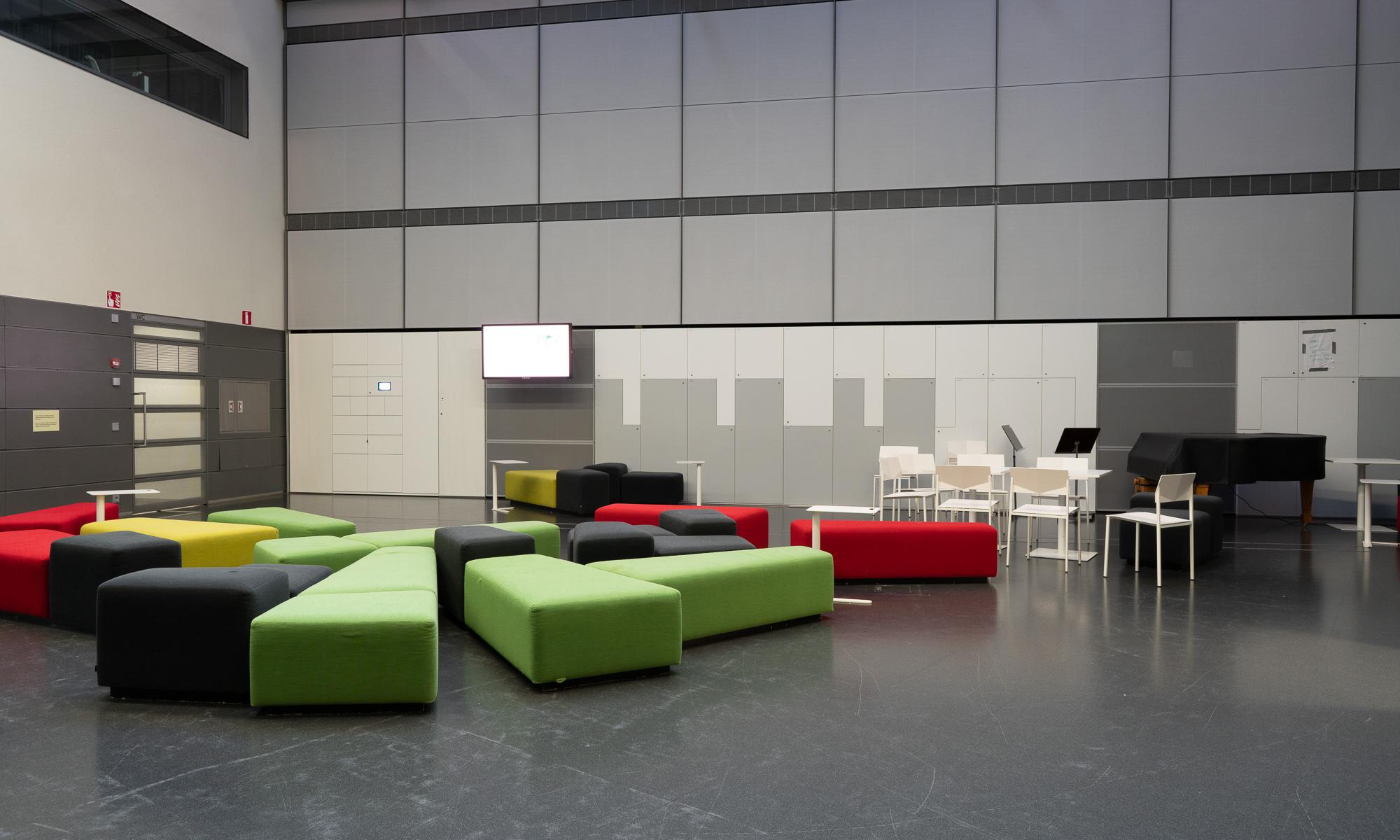 Agora has adjustable chairs that can be used for sitting up or reclining. You can often see students in the lounge reading or getting ready for classes.
Agora also hosts various seminars and discussion panels, as well as small concerts.
The lounge also includes access to the Uniarts Sibelius Academy library.
Facilities and activities