ONLINE CONCERT: Young artists of the spring: the Ojajärvi Blom Ojajärvi (OBO) collective
The music of the OBO collective stems from the fascinating vibrant tones of overtone flutes and the stream of consciousness they inspire.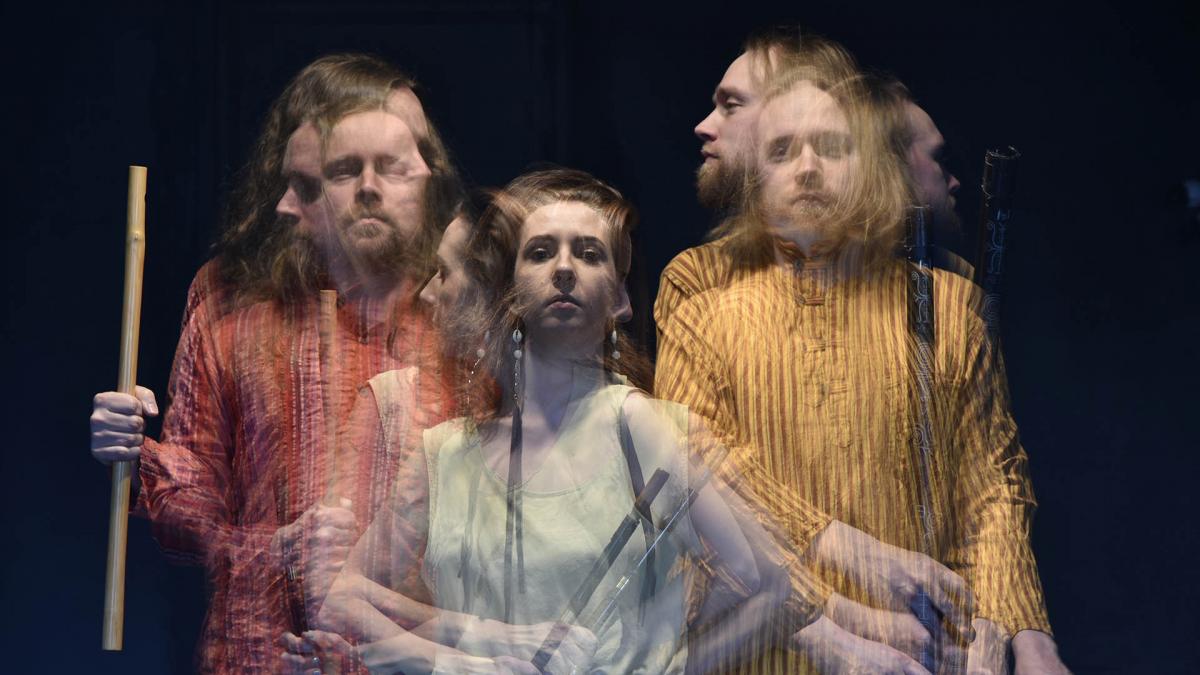 Concert will be streamed live from Sibelius Academy's Youtube channel.
Traditional melodies and new pieces composed for the overtone flute adapt to the enchanting dance of the natural tone scale.
The ensemble is shaking the dust off the ancient Finnish overtone flute. The overtone flute is heard unfortunately rarely in such a central part of any concert; due to its unusual tune system, it is most often relegated to the role of an effect instrument. In the OBO collective concert, the Finnish overtone flute serves as a melody instrument, a chord instrument and a voice instrument, displaying this rarely-utilised folk instrument as a worthy band instrument.
The concert celebrates the release of the first album by the Ojajärvi Blom Ojajärvi and the expansion of the trio into the OBO collective.
Janne Ojajärvi, overtone flutes, bass overtone flutes, programming, song
Venla Blom, beatboxing, song
Joonas Ojajärvi, cittern, song
Essi Hirvonen, double bass
Liisa Haapanen, cello, song
Tapani Varis, overtone flute, bass overtone flute
Heli Hartikainen, overtone flute
Further information: Tiina Halonen
The Young artists of the spring series presents recent graduates and students of the Sibelius Academy of Uniarts Helsinki who have excelled in their studies.