Online concert: Quartets on a spring evening
The Briosa Quartet, an ensemble of students in the Junior Department of the Sibelius Academy, performs gems from the string quartet repertoire chosen by the performers.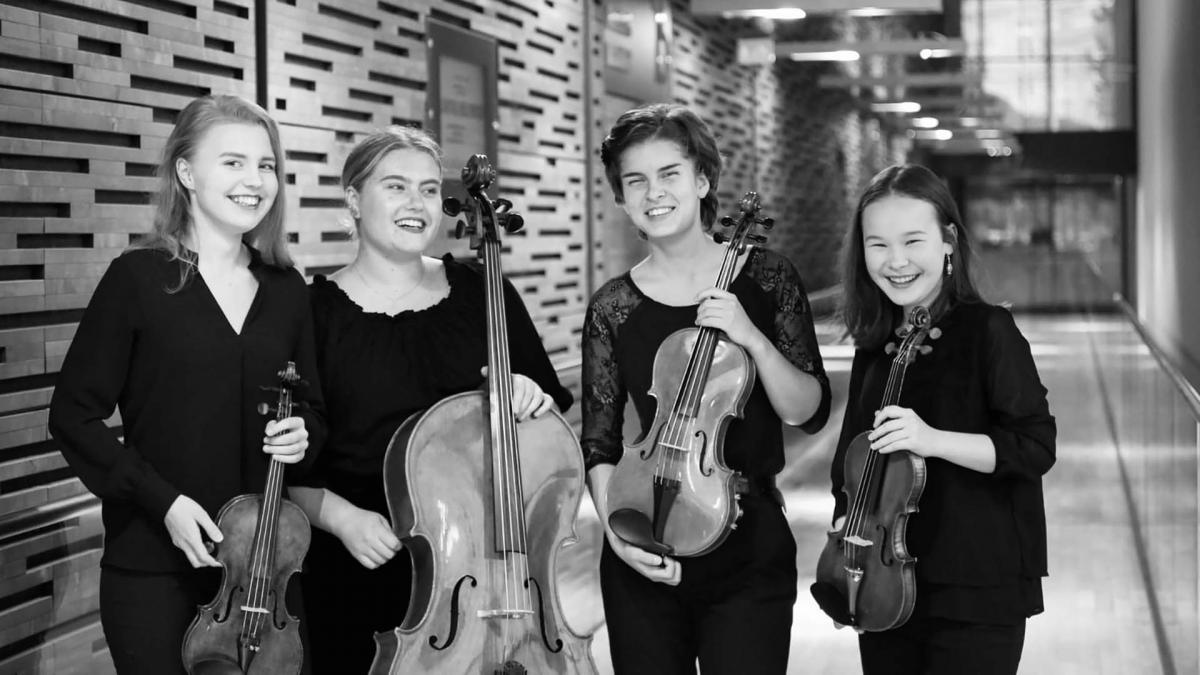 The programme goes from the infinity vistas of Play III by Jaakko Kuusisto through the savage tones of Prokofiev's String Quartet no. 1 to the fairy-tale world of Grieg.
Aino Yamaguchi, Ida Westerlund, violin
Julie Svacinova, viola
Siiri Nieminen, cello
Programme
Jaakko Kuusisto: Play III op. 21
Serge Prokofiev: String Quartet no. 1 in B minor op. 50
Edvard Grieg: String Quartet in G minor op. 27
Further information: Aino Yamaguchi