Online concert: Malla Vivolin – Female Nude
In her third doctoral concert, Malla Vivolin examines the artistic identity of a flautist through the musician's vocals and spoken word.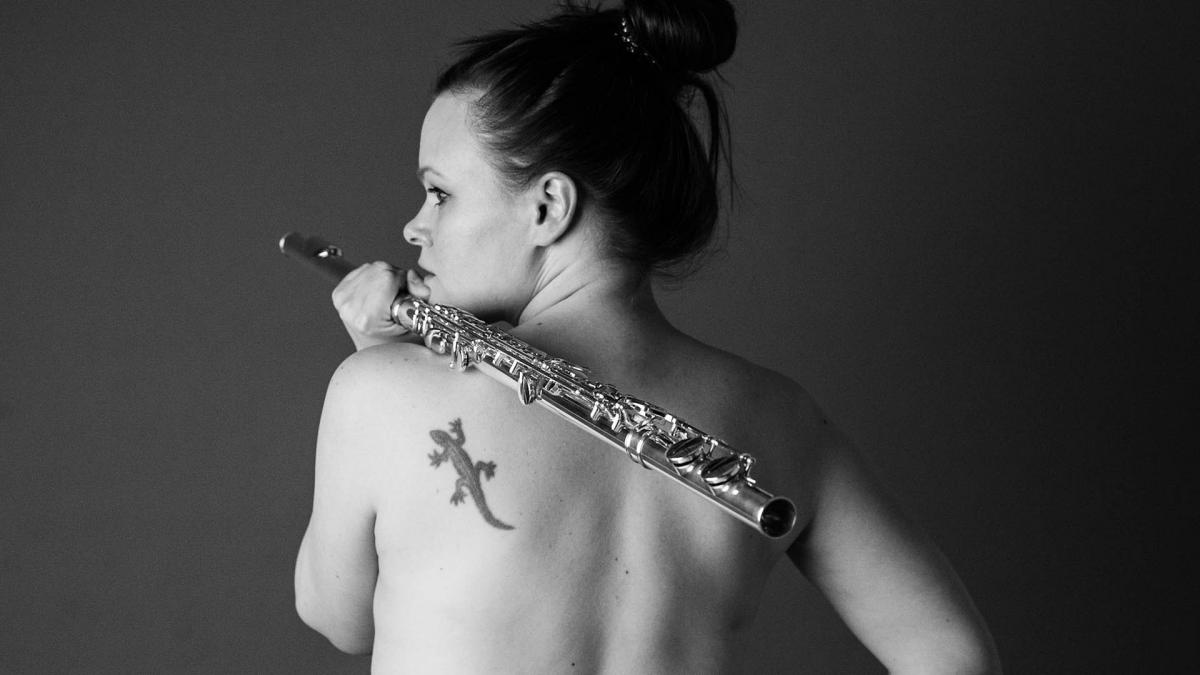 Concert will be streamed live on Sibelius Academys Youtube channel.
What does an artist's performance look like when we can't hide behind the instrument? The corporeal and ethereal are both present in this concert, whose programme includes solo pieces by Ford, Saariaho and Takemitsu as well as chamber music by Crumb, Ravel and Roussel.
Malla Vivolin, flute – piccolo – alto flute
Miina-Liisa Värelä, soprano
Pinja Nuñez, cello
Emil Holmström, piano
Programme
Kaija Saariaho (1952-): Laconisme d'aile (fl solo + elec) 11'
Maurice Ravel (1875-1937): Chansons madecasses (sopr, fl, vlc, pf) 14 ́
Andrew Ford (1957-): Female Nude (a.fl. solo) 5´
Toru Takemitsu (1930-1996): Voice (fl solo) 6 ́30
Albert Roussel (1869-1937): 2 poems de Ronsard op. 26 (fl + sopr.) 8 ́30′
George Crumb (1929-): Vox balaenae for three masked players (fl, vlc, pf, elec) 18′
Further information: Malla Vivolin