IJVC 2023
Welcome to the 4th International Jazz Voice Conference 2023 in Helsinki.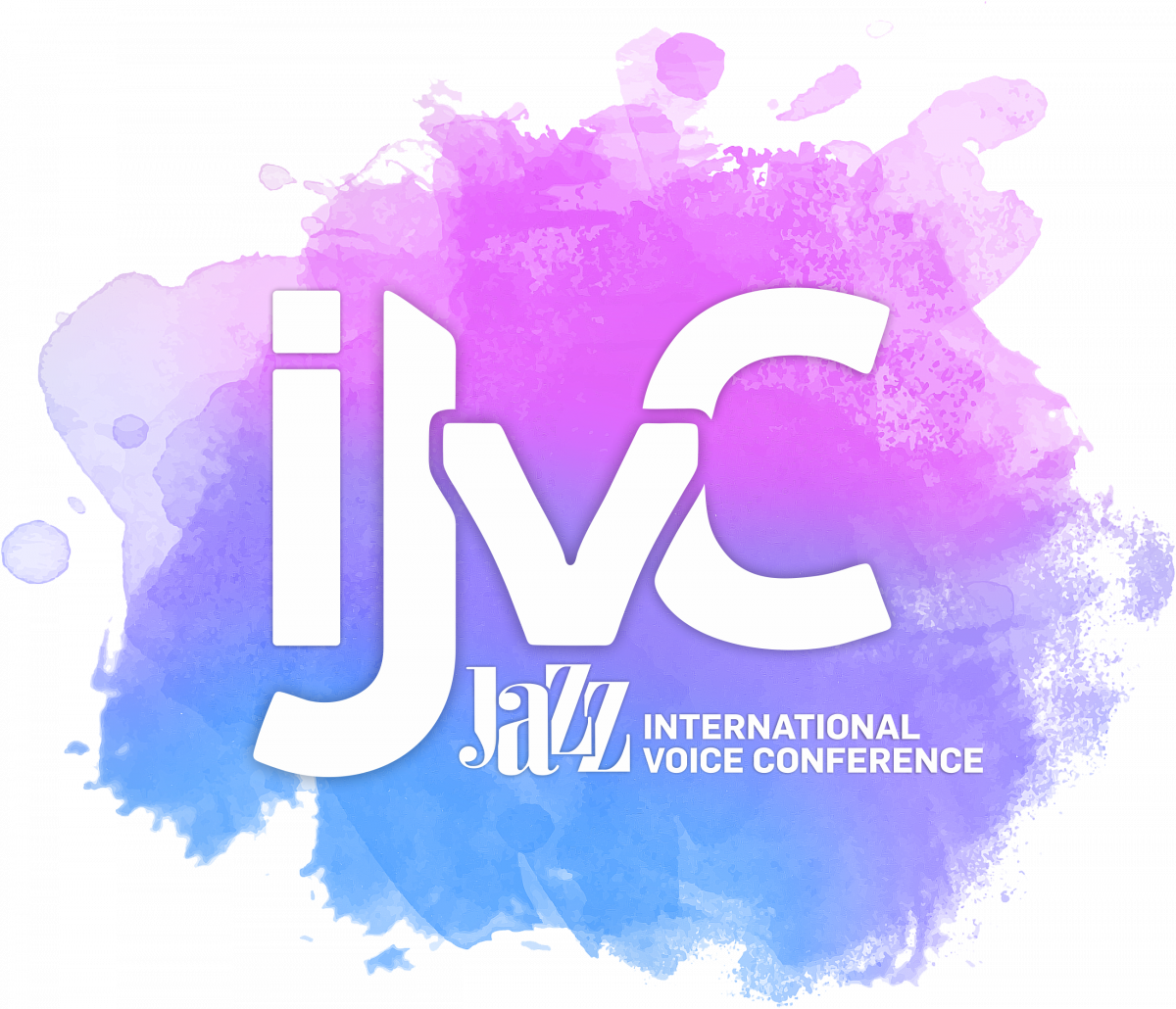 About the conference
Welcome to the 4th International Jazz Voice Conference in Helsinki from 4th to 7th October. The first edition of the IJVC came from the acute need for international specialists in the field to connect and interact. The International Jazz Voice Conference in Helsinki is a unique event of its type, organized for jazz singers by jazz singers.
The conference will focus on artistry, education and research in the field of vocal jazz music. The activities of the conference include lectures, presentations, workshops, panel discussions and concerts – all related to jazz voice.
Keynotes
Keynote speaker: Joyce Moreno
Presentation: Voz De Mujer: Women In Brazilian Music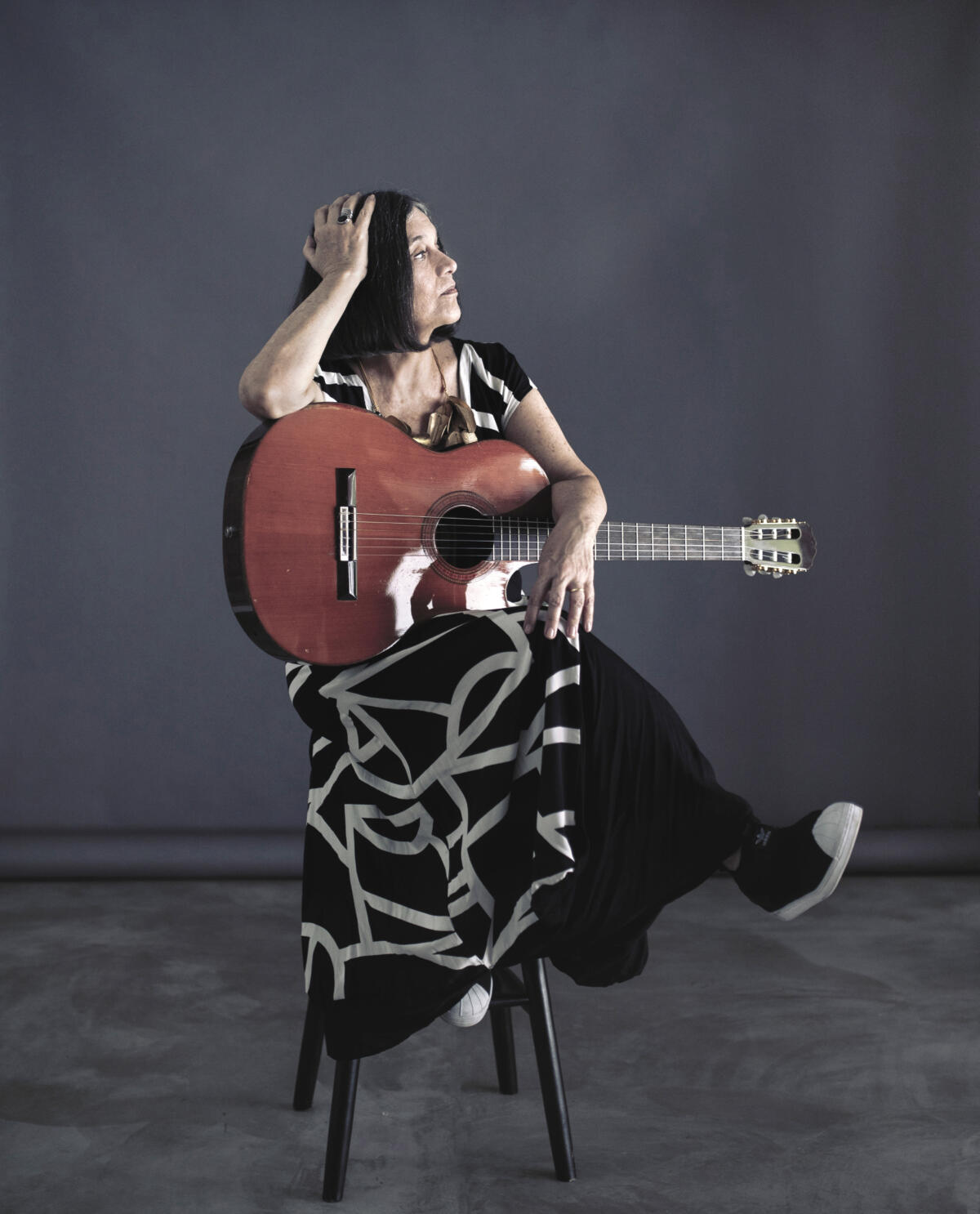 Born in Rio de Janeiro, four-times Grammy nominee, singer, composer, arranger and instrumentalist Joyce Moreno has in her portfolio over 400 recordings of songs she has authored, interpreted by the greatest names in Brazilian popular music: from Elis Regina and Gal Costa to Milton Nascimento, Sergio Mendes, and countless others. Beyond Brazil, Joyce's work has been recorded by Annie Lennox, Wallace Roney, Omara Portuondo, Black Eyed Peas, David Sanchez, Jon Lucien, Claus Ogerman, Gerry Mulligan, Till Brönner, Flora Purim, to name a few.
Joyce's compositions have been featured in film soundtracks (e.g., The Player by Robert Altman and Legally Blonde by Robert Luketic), animations (the Japanese anime Wolf's Rain, in partnership with composer Yoko Kanno), TV programs, and theatrical productions. In the early 1990's her music was embraced by DJs all over the world, starting from London, and her tune Aldeia de Ogum became a massive worldwide dancefloor hit, with numerous remixes.
Since the beginning of her career, Joyce's registered trademark has been the first-person feminine voice, which she pioneered; she was the first Brazilian female songwriter to express herself in this form, opening the way for countless other artists who followed.
Joyce Moreno has received four nominations for the Latin Grammy (2000, 2004, 2005, 2010), and numerous awards, worldwide and in her native Brazil. To date, she has released 39 personal CDs and two DVDs, in addition to numerous compilations and guest appearances. Currently, her work takes her all over the world; she makes annual tours and records new albums in various countries, never losing her feminine Brazilian identity. Each year she performs on the Japanese Blue Note circuit and tours jazz festivals and other venues in Europe and North America.
In 2015 her musical work was honored at Berklee College of Music, where she performed her own songs with a 25-piece orchestra of top-notch students, in a concert called "Joyce Meets Berklee".
Quotes about Moreno
"…One of the best singers of all time!… As if it weren't enough, Joyce is a great composer and plays ace guitar! What an amazing woman!" – Antonio Carlos Jobim
"Joyce is a young lady that can only be described as a genius" – Claus Ogerman (on the liner notes of his 2004 CD box for Universal, "The Man Behind the Music', that features a track with Joyce).
"Joyce is a Brazilian treasure" – DownBeat magazine, USA
"These days, she occupies a status something like that of Joni Mitchell, a matriarch who paved the way for other women (…) while influencing a generation with her jazz-steeped songs." – Andrew Gilbert – East Bay Express
"Her musical capacity surprised me when, years later, she reemerged playing guitar like the best (in the land of João Gilberto, Dori [Caymmi], [Gilberto] Gil, and João Bosco, this is not a bagatelle), her singing precisely tuned, writing songs with original harmonic and melodic imagination." – Caetano Veloso
Keynote speaker: Nichole Rustin-Paschal
Presentation: On Not Breaking Up with Jazz: Imagining Feminist Futures in Jazz Culture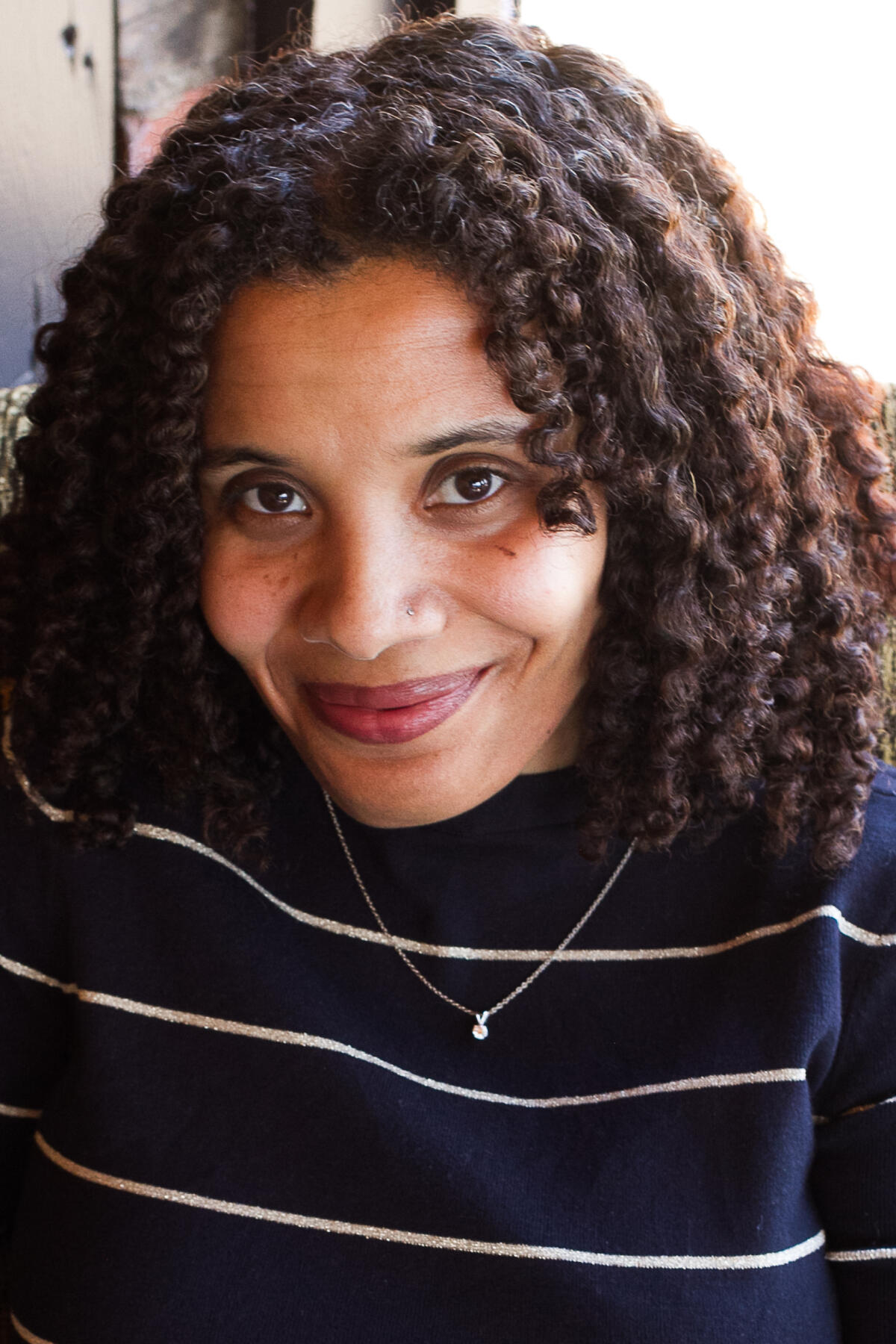 Nichole Rustin-Paschal earned a Ph.D. in American Studies from New York University and a J.D. from the University of Virginia. She is an Assistant Professor and Social Equity & Inclusion Fellow at the Rhode Island School of Design.
Her book, The Kind of Man I Am: Jazzmasculinity and the World of Charles Mingus Jr. is a study of race, masculinity, and jazz in the postwar period. With Charles Mingus as her central focus, she draws on archival records, published memoirs, and previously conducted interviews to explore how Mingus's ideas about music, racial identity, and masculinity—as well as those of other individuals in his circle, like Celia Mingus, Hazel Scott, and Joni Mitchell—challenged jazz itself as a model of freedom, inclusion, creativity, and emotional expressivity.
Nichole is co-editor with Sherrie Tucker of Big Ears: Listening for Gender in Jazz Studies, the first anthology of work in jazz and gender studies. She is co-editor with Nicholas Gebhardt and Tony Whyton of The Routledge Companion to Jazz Studies (Routledge 2019), an anthology of cross-disciplinary and transnational studies in jazz.
In addition, her work has been published in Jazz & Culture, Critical Sociology, JazzDebates/JazzDebatten, Radical History Review, Bill Traylor, William Edmondson, and the Modernist Impulse, William & Mary Bill of Rights Journal, South Atlantic Quarterly, and Organizing Black America.
Special guest: Benny Benack III
Presentation: Jazz Vocal Improvising: To Scat or Not to Scat?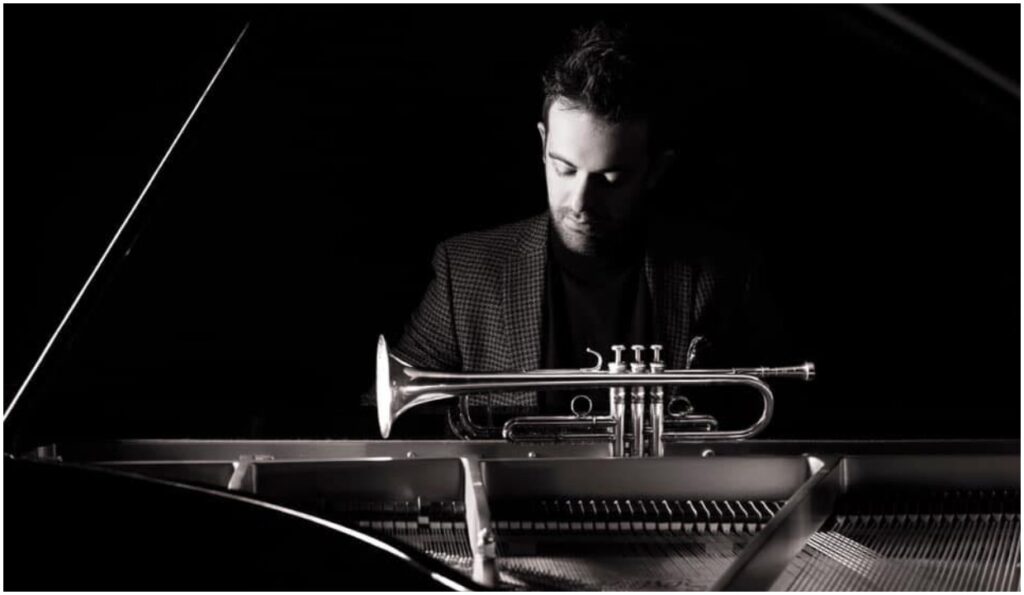 At the age of 32, Emmy-nominated trumpeter and singer Benny Benack III has proven to be a fiery trumpeter in the vein of Kenny Dorham and Freddie Hubbard, as well as a naturally mature singer with a sense of showmanship.
Already in 2011, Benny Benack III won the Carmine Caruso International Trumpet Competition and was a finalist in the Thelonious Monk International Jazz Trumpet Competition 2014. In 2022 he was on Downbeat Magazine's list of new top jazz names both as a trumpeter and vocalist.
Benack has worked with, among others, Christian McBride, Veronica Swift, Ulysses Owens, Jr, Joe Farnsworth and performed as a soloist with the Pittsburgh Symphony Pops Orchestra, the Columbus Jazz Orchestra and the Minsk Philharmonic Orchestra.
Under his own name, he has performed at Birdland, at Dizzy's Coca Cola Club, The Lincoln Center, Smoke Jazz and Supper Club and The Django. In other words: The most prominent jazz clubs in New York.
In 2017 Benny released the debut record One of a Kind and In early 2020 he released the sequel A Lot of Livin' to Do with, Grammy winner Christian McBride on bass Ulysses Owens, Jr on drums and Takeshi Ohbayashi on piano and Rhodes.
His global recognition has been bolstered by recent live-streaming concerts at Smalls Jazz Club, where he has a weekly residency, as well as frequent appearances on young lion Emmet Cohen's weekly show "Emmet's Place."
Special Guest: Judy Niemack
Presentation: Jazz Vocalists' Elite Technique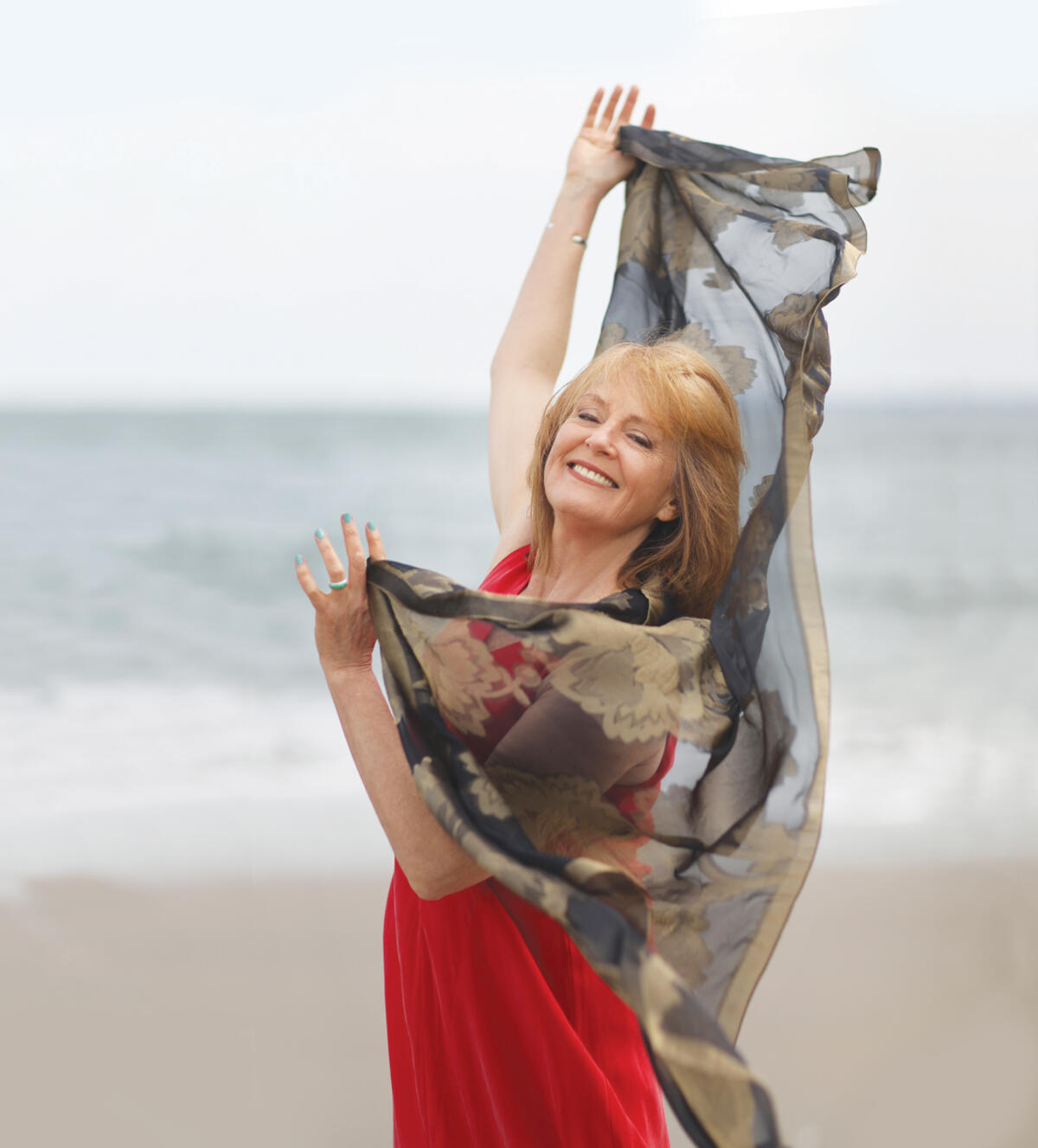 Photo by Chris Drukker
"If you want to know what real jazz singing can be (but rarely is), listen to Judy Niemack…She is a musician in the truest sense, having mastered her instrument (a beautiful one), and her chosen language and crafted her own style" Dan Morgenstern
Throughout her career, Judy Niemack has accomplished a great deal as a singer, educator, lyricist, composer, and inspiration to younger jazz vocalists. Yet with all that she has done thus far, one gets the impression that the best is yet to come. Her newest CD, What's Love? accomplishes just that.
Due to her beautiful voice, fearless improvising, impressive musicianship and versatility, Judy Niemack has since sung with many of the "who's who" of jazz, including guitarist Peter Bernstein, pianists Fred Hersch, Kenny Werner, Cedar Walton, Kenny Barron, Jim McNeely, Steve Kuhn, and Kirk Lightsey, saxophonists Lee Konitz, Joe Lovano and James Moody, the great harmonica player Toots Thielemans, flugelhornist Clark Terry, bassists Ray Drummond and Eddie Gomez, drummers Billy Higgins, Joey Baron and Billy Hart, the New York Voices, and Danish Radio and WDR Big Bands. As a performer, Judy has thus far recorded 15 albums as a leader.
Niemack starting teaching voice and improvisation in the late 1970's, and has become one of the most influential jazz educators and a pioneer of vocal jazz education in Europe. In the USA she's taught in NYC at New School, William Patterson University, Long Island University, and New York City College and was on the staff of the Janice Borla Vocal Jazz Camp for 20 years.
After moving to Europe in 1992, she served on jazz faculties at the Royal Conservatories of Brussels and Antwerp, Belgium, and in Den Hague, Holland. In 1995 she became the first Professor of Vocal Jazz in Germany, leading the vocal department at the Jazz Institut Berlin until 2020. From 2002-2015, she was also Professor at Musikene in San Sebastian, Spain. She now lives in the USA and in Europe and gives concerts and masterclasses throughout the world.
"What I love about teaching is being surrounded by music all day long! Coaching younger vocalists and leading them on the path of self-expression through music is a joy." Judy's method books "Hear It And Sing It! – Exploring Modal Jazz", 2004, and "Pro-Vocal Jazz Standards", 2008, have been top-sellers since they were published. About her third book, Judy says, "Students need to hear great examples of blues singing, and to sing along. "Hear It And Sing It! –Exploring the Blues" includes performances by me, Sheila Jordan, Mark Murphy and Darmon Meader, and singers are loving it. My next one is called "Singing in Tune!".
Registration
For audience is open until September 25th, 2023
PARTICIPATION FEES:
Guest (normal price) 220€ (3-day ticket including lunch & coffee & presentations)
Student guest 175€ (3-day ticket including lunch & coffee & presentations)
1-day tickets for the price of 85€/day (ticket includes lunch & coffee & presentations on that day) You have to choose the exact date when registering and paying.
The conference fee will be payed via online Lyyti-service from the registration form. You can pay the fee by credit card or bank transfer.
To buy conference tickets, please go to REGISTRATION
For members of Laulupedagogit ry please go to LAULUPEDI REGISTRATION
General information
The conference will take place at the Music Centre, address: Mannerheimintie 13a, Helsinki
The venue is located at the heart of Helsinki. There are several hotels near the venue. Music Centre is near (within walking distance) to the main Helsinki Railway Station. You can get a train straight from the Helsinki-Vantaa (HEL) Airport to the main railway station. The train takes about 30-35 minutes. More information from the public transportation website HSL.
HOW TO REGISTER AT THE VENUE
We suggest that you arrive on Wednesday afternoon (October 4th) and register at the venue Music Centre/Musiikkitalo between 15.00-18.00 (3-6pm). There is a registration desk downstairs in the lobby. The signs will help you find the desk. Registration is also possible on Thursday morning and during the day.
HOTELS
There are several hotels near the venue:
Crowne Plaza Helsinki-Hesperia, Scandic Simonkenttä, Scandic Park Helsinki, Scandic Grand Central Helsinki, Original Sokos Hotel Vaakuna, Helsinki, Holiday Inn Helsinki City Centre, Radisson Blu Royal Hotel Helsinki, Hotel Helka to name a few 4 star hotels.
Crowne Plaza Helsinki – Hesperia. Address: Mannerheimintie 50, 00260 Helsinki.
Phone: +358 9 2521 0000
Email: hotel@crowneplazahelsinki.fi Rooms have to be booked by 18.09.2023. Prices: 131 EUR/night/room with one person, 151 EUR/night/room with two persons. Booking code: SBI
Program
4th Edition: IJVC 2023 Helsinki October 4-7
All presentations and concerts are at Black Box Hall in Music Centre unless otherwise noted.
Lunch and afternoon coffees are served at the lobby by the Black Box Hall.
Presentations include lectures, lecture concerts and workshops.
WEDNESDAY 4th
15.00-18.00
REGISTRATION FOR THE IJVC
IJVC Desk (downstairs lobby)
19.00
DiG.IJVC Concert:
Joyce Moreno
(3-day conference ticket owners can ask for free tickets for the evening concert on the same day from the IJVC desk – availability is limited)
THURSDAY 5th
IJVC DAY 1
9.00-10.00
Registration for the IJVC/Coffee&Tee
soundcheck for presenters
10.00-10.20
Opening ceremony
10.20-11.20
KEYNOTE PRESENTATION:
Joyce Moreno (BRA)
Voz De Mujer: Women In Brazilian Music
11.20-12.00
Ineke Vandoorn (NLD)
Putting the Voice First: A New Perspective on Vocal Improvisation
12.00-13.00
LUNCH
13.05-13.25
Clare Wheeler (GBR)
Using Chromatic Sol Fa as an Ear Training Tool for Vocal Improvisation in Modal Jazz
13.25-13.45
Susanna Mesiä (FIN)
Developing a 360-degree Assessment Model for Music Performance in Higher Music Education
13.55-14.35
Justin Binek (USA)
Vocal Improvisation: It's a Matter of Style
14.35-15.00
Laura Ferguson (USA)
A Lyrics Is a Lovesome Thing
15.00-15.30
COFFEE BREAK
/poster session at the lobby
15.30-16.15
PANEL DISCUSSION
19.00
DiG.IJVC Concert @ Black Box Hall
Benny Benack III Quintet (USA/DNK/FIN)
featuring Andreas Toftemark, Rasmus Sørensen, Kaisa Mäensivu and Joe Peri
(3-day conference ticket owners can ask for free tickets for the evening concert on the same day from the IJVC desk – availability is limited)
21.00-
Jam session @ Koko Jazz Club
Address: Hämeentie 3, Helsinki)
DAY 2
FRIDAY 6th
IJVC DAY 2
9.00-10.00
Coffee & Tee
soundcheck for presenters
10.00-11.00
SPECIAL GUEST:
Benny Benack III (USA)
To Scat or Not to Scat?
11.00-11.40
Ellie Martin (USA)
Creative Flow of Mothers in Jazz: Lived experience, and Finding Balance
11.40-12.00
Mirja Mäkelä (FIN)
Yardbird Suite From a Vocal Perspective
12.00-13.00
LUNCH
13.00-13.40
Esther Kaiser (DEU)
Fascinating Rhythm – a Closer Look at Working on Rhythmic Aspects With Vocalists
13.40-14.20
Kris Adams (USA)
Sing Your Way Through Theory
14.20-15.00
Kristin Berardi (CHE)
Original Music – How Our Training and Influences Can Benefit Our Writing
15.00-15.30
COFFEE BREAK
/poster session at the lobby
15.30-16.15
PANEL DISCUSSION
Moderator: Gunhild Rolfsnes (NOR)
Jazz Vocal Pedagogy in the 21st Century
19.00
DiG.IJVC Concert
@ Black Box Hall
Sibis Jazz x Temple University Jazz (FIN/USA)
(3-day conference ticket owners can ask for free tickets for the evening concert on the same day from the IJVC desk – availability is limited)
DAY 3
SATURDAY 7th
IJVC DAY 3
9.00-10.00
Coffee & Tee
soundcheck for presenters
10.00-11.00
KEYNOTE PRESENTATION:
Nichole Rustin-Paschal (USA)
On Not Breaking Up with Jazz: Imagining Feminist Futures in Jazz Culture
11.00-11.40
Katrien Van Opstal (BEL)
Vocal Jazz Technique: The Mixing Table Model
11.40-12.00
Jenny Robson (FIN)
Artistic Research Through Five Doctoral Concerts
12.00-13.00
LUNCH
13.00-13.40
Lina Nyberg (SWE)
In between – the Performer/Composer and the Voice
13.40-14.00
Sanni Orasmaa (FIN)
Possibilities of Short-term Therapy Model In the Field of Jazz Vocal Education
14.00-14.25
Valtteri Pokela, Finnish Jazz Federation
Sustainability and climate actions in Finnish Jazz Federations activities/projects
14.25-15.00
PANEL DISCUSSION
Sustainability in Jazz Music
15.00-15.30
COFFEE BREAK
/poster session at the lobby
15.30-15.50
WellO2 (FIN)

Every Breath You Take – How Breathing Exercises Can Help You Become a Better Singer
15.50-16.50
SPECIAL GUEST:
Judy Niemack (USA)
Jazz Vocalists' Elite Technique
16.50-17.00
Closing session and certificates
18.00
DINNER FOR PRESENTERS
20.00
IJVC Jam session @ Muchachos
Open to all !!
Address: Iso Roobertinkatu 10
The IJVC organizing team reserves the right to make changes to the schedule and program.
DIG. 2023
DiG. IJVC evening concerts start at 19.00:
October 4: Joyce Moreno
October 5: Benny Benack III Quintet
October 6: Sibis Jazz x Temple University Jazz
With the help of:
Laulupedagogit ry (FINATS – Finnish association of the teachers of singing)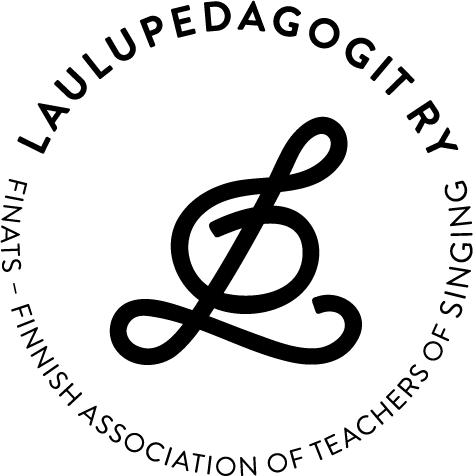 Well02 – WellO2 opens, cleanses & strengthens the airways with resistance training & steam breathing
We have campaign prices for the Well02 products during the conference. We also will raffle three breathing training devices among the participants.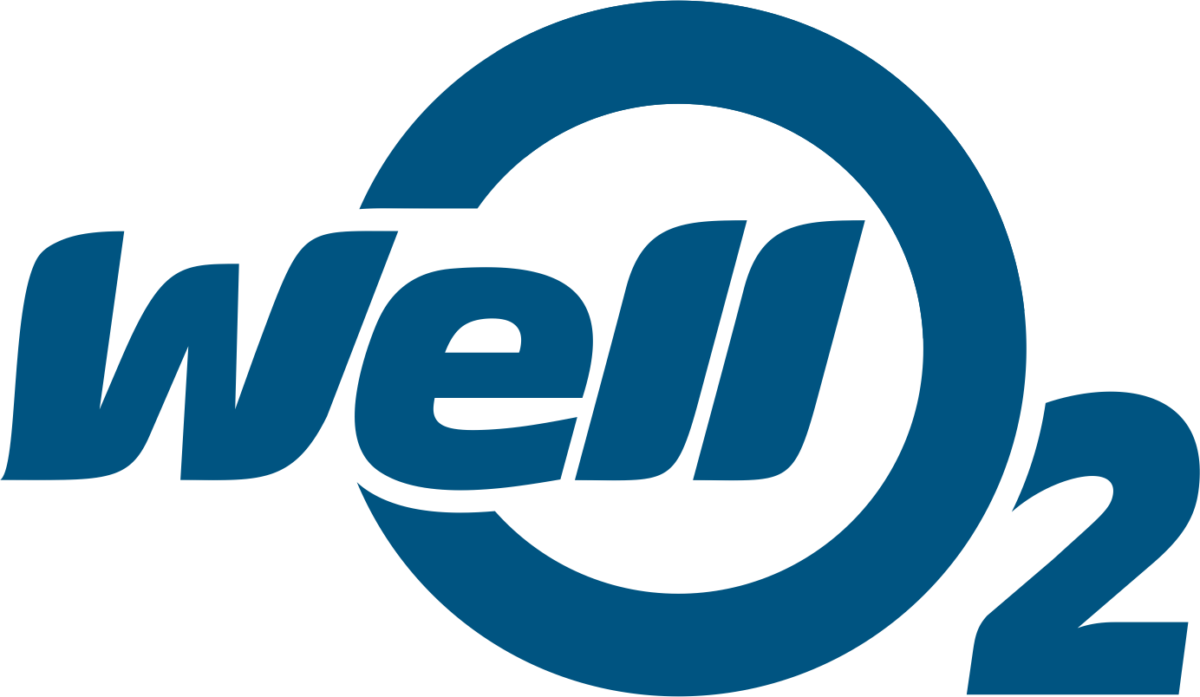 Past conferences
Check the previous events from here.
Call for papers
is closed for the year 2023.
The Jazz Department and the MuTri Doctoral School of the Sibelius Academy from the University of Arts Helsinki invites jazz voice artistic researchers at the doctoral and post-doctoral levels, vocal jazz educators, and jazz singers to take part in the 4th edition of the International Jazz Voice Conference.
Presentation formats
Lecture / presentation, 10 min (+10 min discussion)
Lecture concert, 30 min (+10 min discussion)
Workshop, 30 min (+10 min discussion)
An accompanying house-band can be provided upon request for lecture concerts and for workshops.
Proposal topics
We welcome all proposals related to vocal jazz music. Here are few examples:
vocal jazz history
artistic research
improvisation
sound qualities and vocal jazz technique
interpretation
rhythmic considerations
stylistic directions
instrumental approach for singers
vocal jazz pedagogy
vocal jazz scenes and traditions in different countries/cultures
women in jazz
social effects
music industry
The language of the conference and all presentations is English.