Airy Encounters: Respiratory Philosophy and Sound Arts
A unique and inspiring symposium focuses on breath, atmosphere of air and sound arts.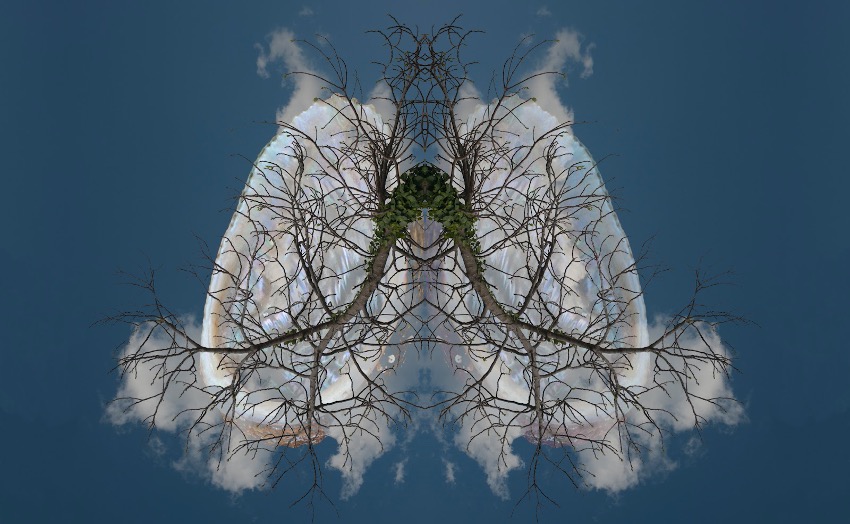 In the symposium, we will investigate philosophically, artistically, practically and experientially how the questions of breath, sound, voice, listening and the atmosphere of air as an environment can inspire us to think, create and experience the world in new ways. This will be a gathering of philosophers, scholars and artists with academic presentations, concerts, artistic interventions and workshops. We invite all the participants to join us on this aerial and respiratory journey.
The symposium is co-organized by Institute for Philosophical Studies, Science and Research Centre Koper, Slovenia and the Sibelius Academy, Uniarts Helsinki, Finland.
Registration
This symposium is open for everyone interested, and admission is free of charge. Registration is required for all participants. The places will be filled in the order of registration. Registration will open on May 16th, 2022.
Please register by Monday, May 30.
Symposium Programme
Monday, June 6, 2022
Chamber Music Hall, Sibelius Academy, Pohjoinen Rautatiekatu 9, 00100 Helsinki
16.00 Welcoming Inspirations
Michael Schmid (flute solo) plays István Matuz's piece The Gliss
Petri Berndtson: Welcoming the Airy Encounters – Opening airings
Kajsa Dahlbäck: The singer's inner work: in practice and theory. Lecture concert in collaboration with Aapo Häkkinen
17.45 Welcoming refreshments
18.15
Chris Harker: Pneuma, an audio-visual meditation on the breath
Michael Schmid: A Lung Full of Ears, Collective con-spiratory
Tuesday, June 7, 2022
Pajasali Hall, Suomenlinna, Suomenlinna C 28 C #103, 00190 Helsinki
9.00–10.30 Michael Schmid: BREATHCORE – Breathing workshop
10.30–10.50 Coffee break
10.50–12.10 Panel I: Transversality of the poetic arts of breath
Chair: Maja Bjelica
Presenters joining remotely through video-conference
Salomé Voegelin and Mark Peter Wright: Sound's Transversal Breath
Stefanie Heine: Pneumatic Touch and Sonic Encounters in Walt Whitman
12.10–14.10 Lunch break
14.10–15.10 Visit to the HIAP Suomenlinna. Interactive artistic presentation by Eeva-Liisa Puhakka: "Leave the Body, Leave the Mind".
15.10–15.30 Break
15.30–16.50 Panel II: Prāṇic inquiries
Chair: Lenart Škof
Purushottama Bilimoria: The answer, my friend, is blowin' in the wind… Blowin' in the prāṇa
Kalpana Subramanian: Cinema of Breath (Presenter joining remotely through video-conference.)
16.50–17.10 Coffee break
17.10–19.10 Panel III: Matrixial breath and respiratory sounds of difference and togetherness
Chair: Petri Berndtson
Lenart Škof: "The Blessed Cosmos compared to the Air we Breathe"
Christoph Solstreif-Pirker: Matrixial Breath: A First Introduction to Rhythms, Procedures, and Consequences of Respiratory "Jointness-in-Difference"
Tanvi Solanki: "Black Pneuma" and "World Breath": Respiratory Difference and Belonging
Wednesday, June 8, 2022
Pajasali Hall, Suomenlinna, Suomenlinna C 28 C #103, 00190 Helsinki
9.00–10.00 Petri Berndtson: Philosophical Breathwork in Theory and in Praxis. Experiential lecture
10.00–10.30 Coffee Break
10.30–12.00 Panel IV: Artistic journeys of air
Chair: Päivi Järviö
Riikka Theresa Innanen, Antti Nykyri and Leena Rouhiainen: Presenting the Air Journey
Bart H. M. Vandeput (Bartaku Art_Research): Intimate Scarification: a bodily mixture of seed, vocal cord, air pipe and plant breath
12.00–12.30 Multibody sonic performance by Bart H. M. Vandeput (Bartaku Art_Research): "Retinal-alian Group Hum: breathing-sounding the retinal code".
12.30–14.30 Lunch break
14.30–15.30 Embodied sonorous dialogue by Hilkka-Liisa Vuori: "Generous singing: towards the pedagogy of listening". (NOTE! In Suomenlinna church)
15.30–16.00 Coffee break
16.00–17.30 Panel V: The nothing and the voice of breath
Chair: Hilkka-Liisa Vuori
Päivi Järviö: The meaningfulness of nothing: Breathing as an expressive means in the experience of singing
Maja Bjelica: Respiratory voicings: inspiring and conspiring
17.30–18.00 Coffee break
18.00–19.00 Participatory lecture essay by Miriam Jakob and Jana Unmüßig: "Breathing Sideways".
19.00 Respiratory Reverberations by Petri Berndtson and Lenart Škof
Programme and Organizing Committee
Petri Berndtson, Science and Research Centre Koper, Slovenia
Maja Bjelica, Science and Research Centre Koper, Slovenia
Päivi Järviö, Sibelius Academy, Uniarts Helsinki, Finland
Lenart Škof, Science and Research Centre Koper, Slovenia
Contact
respiratoryphilosophy@gmail.com
The symposium is financially supported by Slovenian Research Agency
(ARRS project J7-1824: Surviving the Anthropocene through Inventing New Ecological Justice and Biosocial Philosophical Literacy)