Anna Erokhina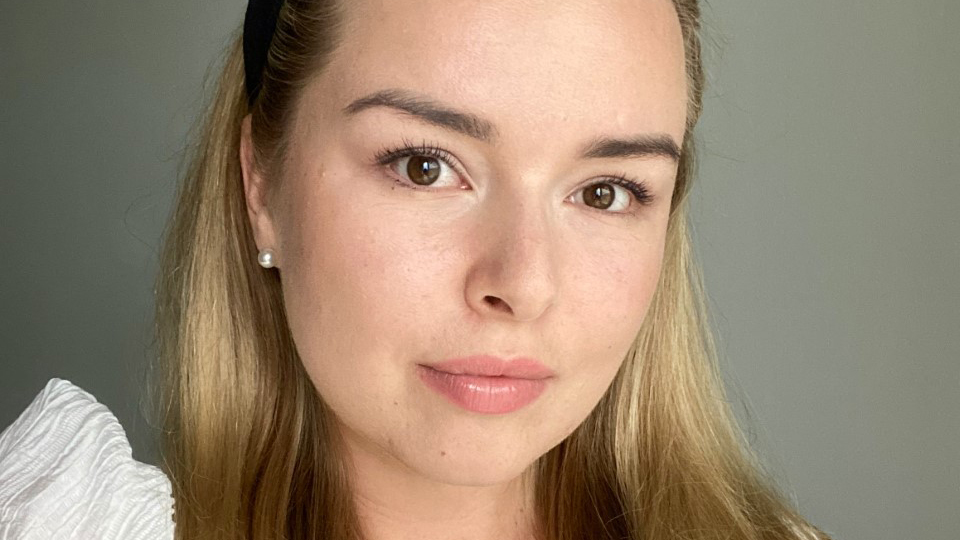 Russian mezzo-soprano Anna Erokhina has studied opera at Saint Petersburg Conservatory with Evgeniya Gorokhovskaya and graduated in 2018. Since 2019 Anna has been working at the Finnish National Opera. Among her roles are Olga (Tchaikovsky: Eugene Onegin) and Laura (Tchaikovsky: Iolanta) in St.Petersburg Conservatory Theatre; Kate Pinkerton (Puccini: Madama Butterfly) at the Finnish National Opera (cancelled due to Covid-19). Also Anna has sung alto solo in Pergolesi's Stabat Mater at St.Petersburg «Music Hall" Theatre. She has taken private lessons with such vocal coaches as Tamara Sinyavskaya, Irina Gavrilovici and Dale Fundling. Anna is also featured in recording for LAILA, an interactive performance created by Esa-Pekka Salonen, Paula Vesala, Tuomas Norvio and the Ekho Collective for the Finnish National Opera.
Olivia Moss
British soprano Olivia Moss is working towards her performance Master's degree at the Sibelius Academy, studying with Outi Kähkönen. Olivia graduated from the University of York with a BA (Hons) in Music in 2016 and then studied with Rosa Mannion and Mary King. In 2018, Olivia was awarded The Gus Christie Award 2018 from Glyndebourne.
Olivia's roles include soprano soloist in Bernstein's Mass (Royal Festival Hall, London) under the baton of Marin Alsop, Suor Dolcina in Puccini's Suor Angelica(Heraklion Piano Festival, Crete), Emmeline in Purcell's King Arthur (Richmond Opera, London), Caterina in Mascagni's L'amico Fritz (Sibelius Academy Opera, Helsinki). Also experienced in Oratorio, Olivia has sung soprano solos in Handel's Messiah, Handel's Israel in Egypt, Bach's St John Passion and Dvorak's Te Deum, amongst others. A keen recitalist, Olivia has recently sung at the Sibelius Academy, The Funtington Music Group, Bognor Regis Music Club and Chichester Festival. Olivia is also featured on the film soundtrack for The Postcard Killings (Good Films Collective) and later this year she will join Lee Mingwei's installation Sonic Blossom at the Ateneum Gallery, Helsinki.
Previous training includes the Glyndebourne Academy 2017, British Youth Opera workshops, the Oxenfoord International Summer School Opera course, Abingdon Summer School and a year at the Morley College Opera School.
A keen performer of contemporary music, Olivia has premiered several works and has sung with the Chimera Ensemble (York), York Composers 'Collective (York), Philomel (London) and Oblivia (Helsinki).
Jacob Waselius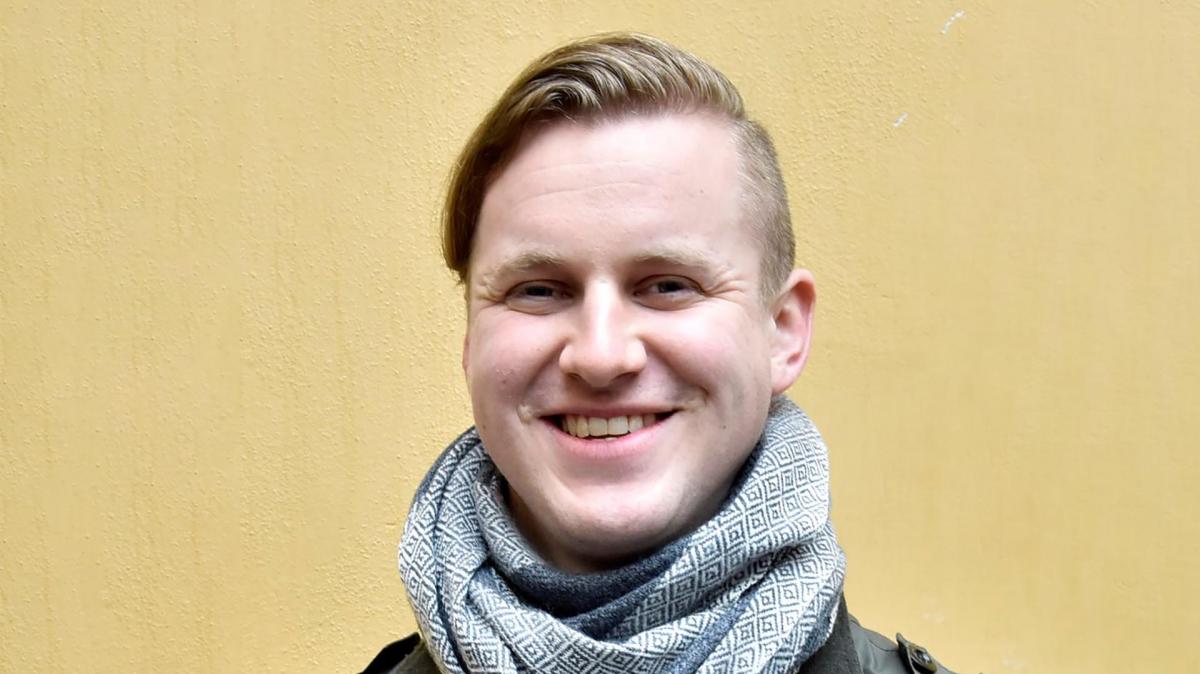 Tenori Jacob Waselius opiskelee kolmatta vuotta Ammattikorkeakoulu Noviassa Lasse Penttisen oppilaana. Aiempiin opiskeluihin kuuluu Turun Konservatorio 2017-2019 jolloin hän opiskeli lied-laulua Eveliina Kytömäen johdolla sekä oopperaa Marko Aution johdolla. Tärkeimpiin laulutehtäviin hänen urallaan kuuluu Mikael Connected-musikaalissa Svenska Teaternilla 2017 ja Tenore Antonio Stradellan La forza dell estellessä 2021. Jacob valmistui myös merikapteeniksi 2018.
Tenor Jacob Waselius i beginning his third year studying for Lasse Penttinen at Novia University of Applied Sciences. Among his earlier studies are Turun Konsevatorio 2017-2019 where studied lied with Eveliina Kytömäki and opera with Marko Autio. Among his most important roles can Mikael in the musical Connected at Svenska Teatern in 2017 and Tenore in Antoni Stradellas La forza delle stelle 2021 be mentioned. Jacob graduated as a master mariner in 2018.
Lotta Pylkäs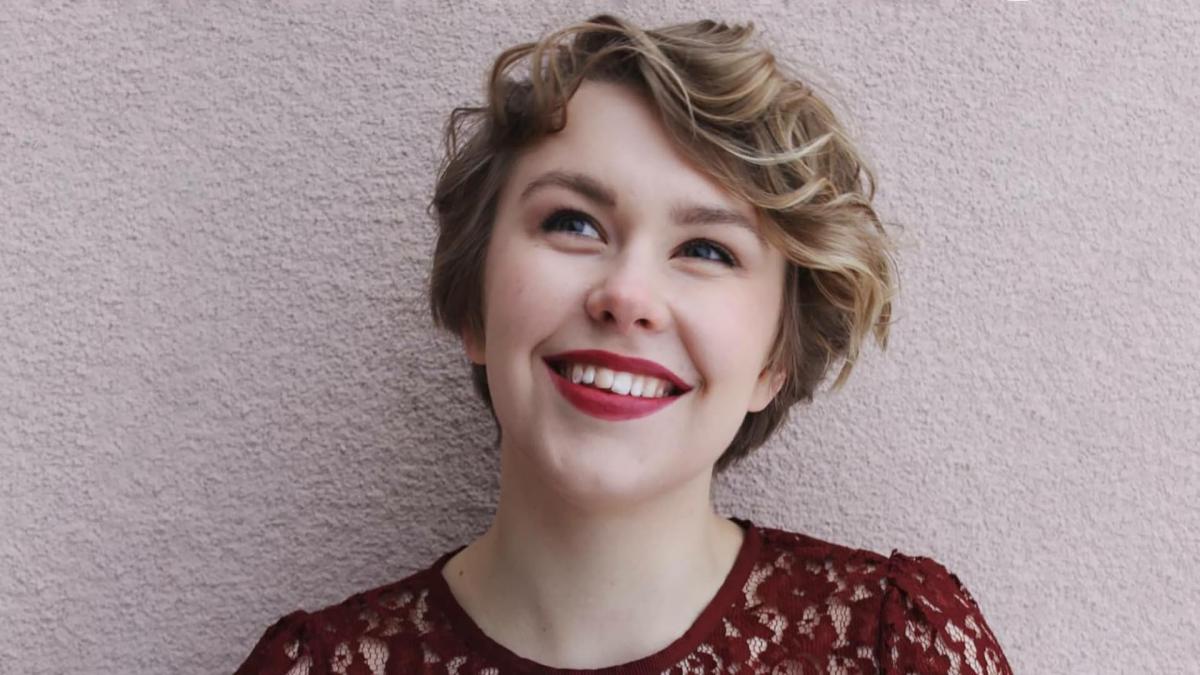 Mezzosopraano Lotta Pylkäs on opiskellut laulutaidetta Taideyliopiston Sibelius-Akatemiassa vuodesta 2019 opettajinaan Sirkka Parviainen ja Ulla Raiskio. Pylkäs aloitti lauluopintonsa Pohjois-Kymen musiikkiopistossa vuonna 2014 Taru Sippolan oppilaana ja valmistui vuonna 2019 Helsingin Konservatorion ammatillisesta koulutuksesta opettajanaan Hanna-Leena Haapamäki.
Pylkkään oopperarooleihin lukeutuvat Henry Purcellin Dido ja Aeneas -oopperan Noita (Helsingin Konservatorio, 2018), Jacques Offenbachin Les Contes d'Hoffmann -oopperan Nicklausse (Oopperastudio Aino, 2018) sekä Offenbachin Orfeus Manalassa -operetin Cupido (Helsingin Konservatorio, 2019). Vuonna 2018 Pylkäs sai pianisti Liisa Smolanderin kanssa toisen palkinnon Helsinki Lied -kilpailun alle 25-vuotiaiden sarjassa. Hän oli myös Kymi Sinfoniettan Nuori solisti vuonna 2017.
Katariina Poikela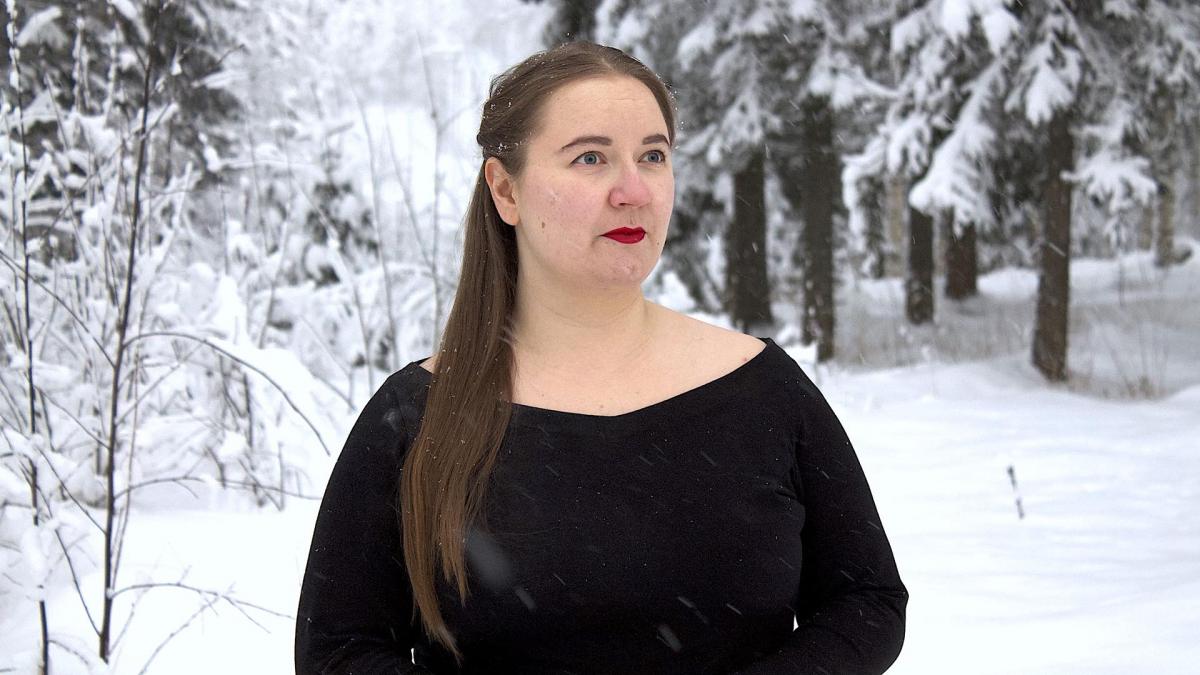 Katariina Poikelais a Finnish lyric-dramatic Mezzo-soprano. She works multi-dimensionally in versatile fields of musical and visual arts, both in public concerts and private events. She has Bachelor's Degrees in voice and vocal pedagogy from Jyväskylä University of Applied Sciences with teachers Seppo Ruohonen and Päivi Virolainen-Kalpio. Since then she has studied voice with Hannele Valtasaari and Marjut Hannula. Her main orientations are Baroque music and Romantic era opera. Among her roles are Orfeo and Lisinga by Gluck and alto soloist in Vivaldi's Stabat Mater and Gloria. As a private entrepreneur her special field is á cappella solo performances.
katariinapoikela.fi
instagram.com/katariina.poikela
facebook.com/katariinapoikela
Akseli Ferrand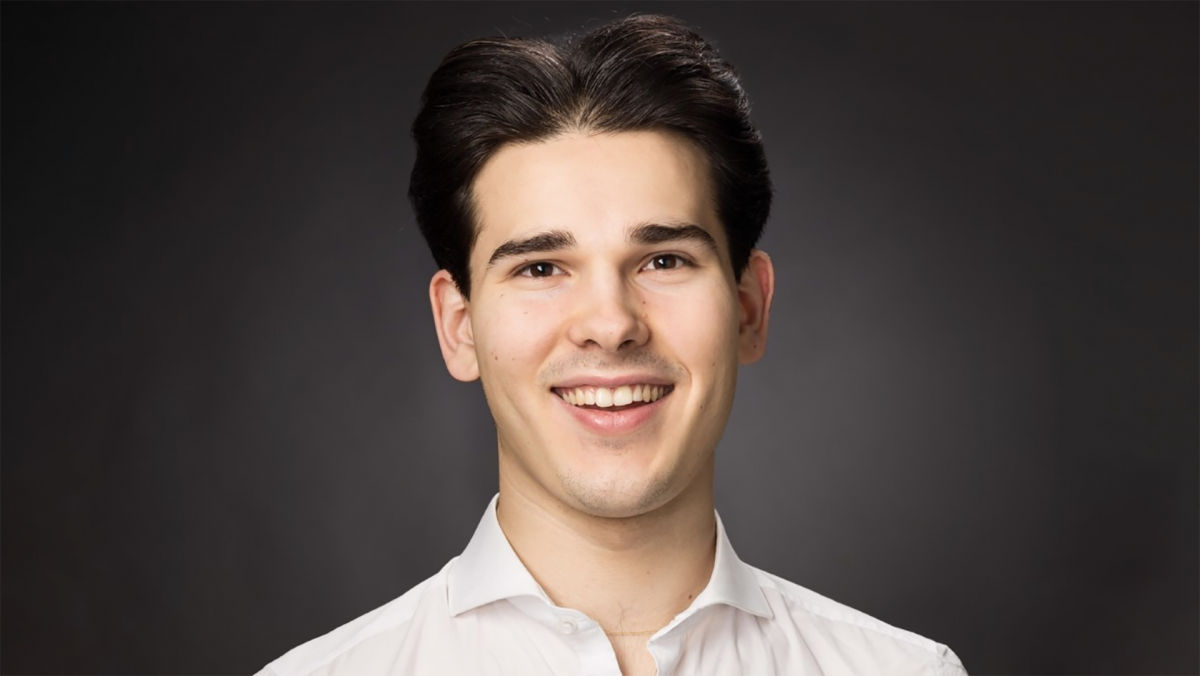 Akseli Ferrand (s. 1996) aloitti laulamisen Cantores Minores poikakuorossa vuonna 2006. Akseli lauloi kuorossa poikasopraano solistina useissa orkesteriteoksissa, kuten Bachin Jouluoratoriossa ja Passioissa. Hän esiintyi 13-vuotiaana Helsingin kaupungin teatterissa Maija Poppanen-musikaalissa Mikko Pankin roolissa. Hän pääsi ylioppilaaksi Sibelius-lukiosta keväällä 2015 ja opiskeli vuoden ajan yksinlaulua Petri Antikaisen johdolla Tampereen ammattikorkeakoulussa. Taideyliopiston Sibelius-Akatemiassa hän aloitti lauluopinnot syksyllä 2016 opettajanaan Petteri Salomaa. Akseli valmistui musiikin kandidaatiksi keväällä 2020.
Akseli on esittänyt Lucanon roolin Monterverdin Poppean Kruunaus-oopperassa (Orpheus' Muses- yhdistyksen ja Opera BOX:in yhteistyöproduktio 2017), Orfeuksen roolin Offenbachin Orfeus Manalassa-operetissa (Helsingin Konservatorion produktio 2019), Ferrandon roolin Mozartin Cosi fan tutte -oopperassa (Turundot produktio Joensuussa 2020), Agamemnon Pariksen roolin Suppén Zehn Mädchen und kein Mann-operetissa (Helsingin Työväenopiston produktio 2020), Pormestarin roolin Brittenin Albert Herring -oopperassa (Sibelius-Akatemian oopperaluokan produktio 2020).
Akseli Ferrandin lauluopintoja on tukenut Selim Eskelinin säätiö vuonna 2019 ja 2020.
Niilo Erkkilä
Niilo Erkkilä opiskelee Taideyliopiston Sibelius-Akatemiassa klassisen laulutaiteen linjalla, opettajanaan Hannu Niemelä. Hän valmistui Helsingin Konservatoriosta muusikoksi keväällä 2019, pääaineenaan laulu. Konservatoriossa hänen opettajansa oli Mika Nikander ja hänen aikaisempia laulunopettajiaan ovat mm. Aki Alamikkotervo sekä Tom Nyman. Erkkilän tähänastisia oopperarooleja ovat Pluton (J. Offenbach: Orfeus Manalassa) sekä Aeneas (H. Purcell: Dido & Aeneas). Hän laulaa Savonlinnan oopperajuhlakuorossa sekä on Helsingin kamarikuoron ja Sibelius-Akatemian vokaaliyhtyeen jäsen.
Tuiki Järvensivu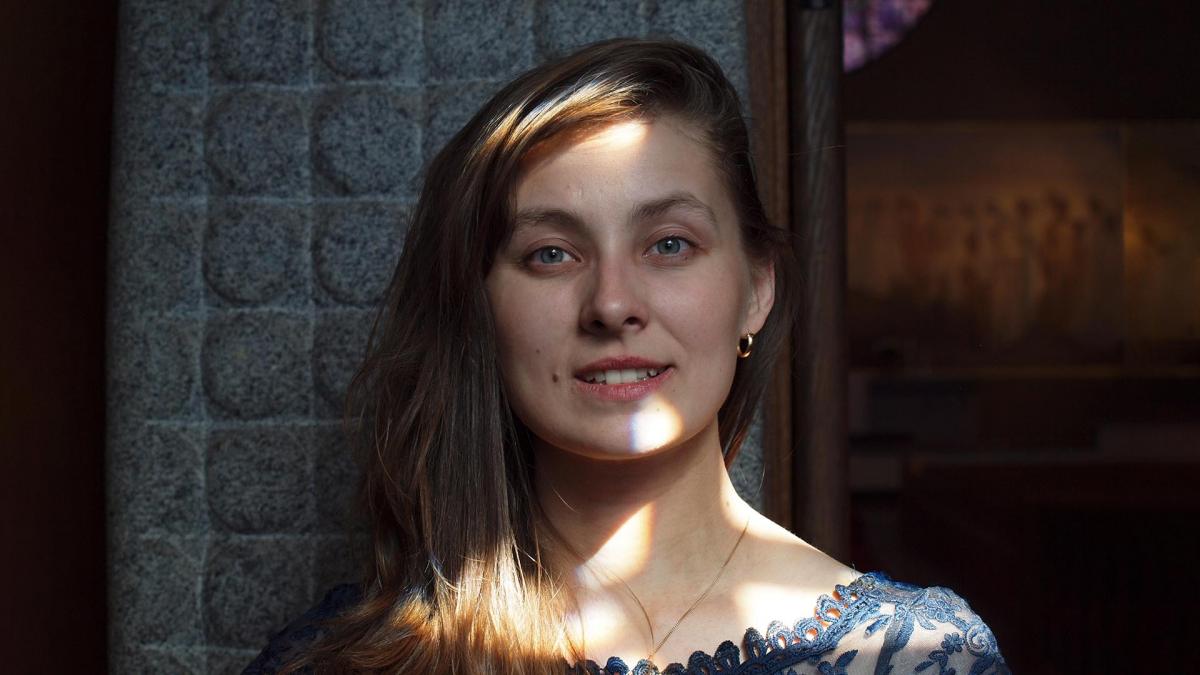 Tuiki Järvensivu on vastavalmistunut klassisen laulun opettaja ja sopraano Tampereen ammattikorkeakoulusta Ulla Raiskion luokalta. Erityiskiitosta Järvensivu sai Ilkka Kuusiston Muumi-oopperan Miisan roolista syksyllä 2019 Tampereella ja Valkeakoskella. Atonaalinen ja vanha musiikki ovat Järvensivun vahvuuksia. Pitkä viulukoulutus ja viulistiksi valmistuminen Tampereen ammattikorkeakoulusta vuonna 2015 Ari Angervon ja Sirkka-Liisa Kaakinen-Pilchin oppilaana, loi vahvan musiikillisen taustan. Järvensivu on muun muassa ammattilaiskamarikuoro Tampere Cappellan alkuperäisjäsen ja perustamansa jousikvartetti Ruususen viulisti. Tenso Europe Chamber Choir valitsi Järvensivun 1. sopraanoksi kesän 2016 periodeille Berliiniin. Järvensivu on kiinalaisen johtajan sekä toimitusjohtajan rooleissa ensi syksynä Kokkolassa esitettävässä Kari Pappisen säveltämässä oopperassa Vieras laji.
Maija Rautasuo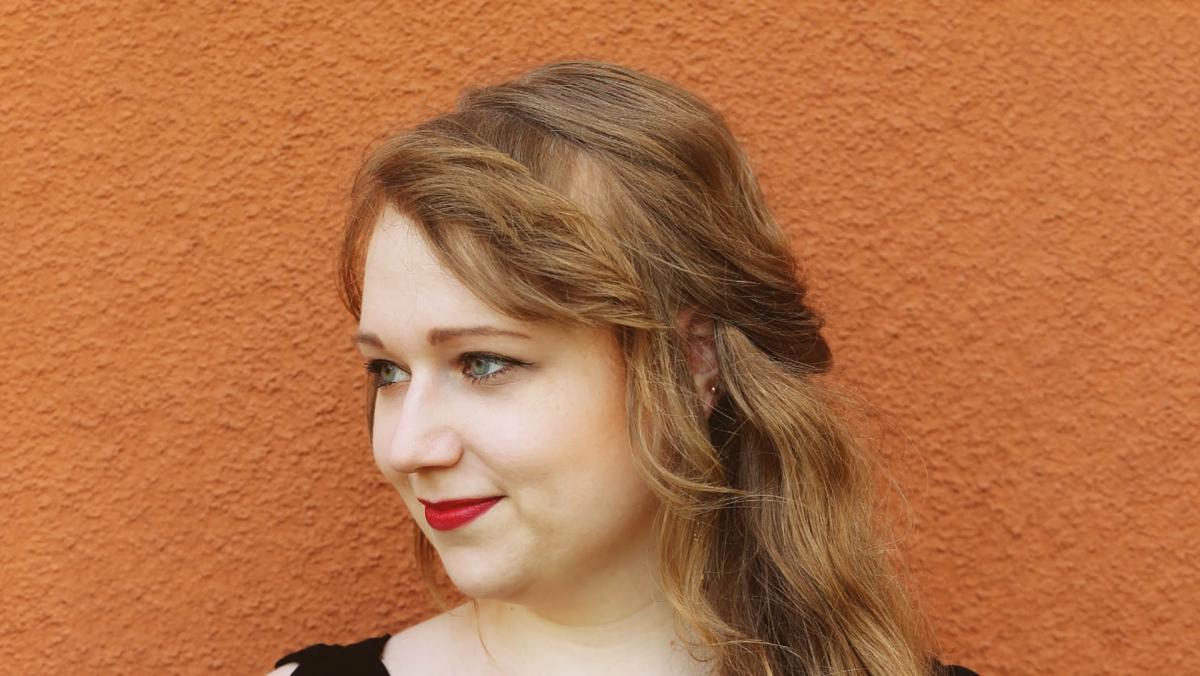 Sopraano Maija Rautasuo viimeistelee lauluopintojaan Metropolia Ammattikorkeakoulussa, jossa hänen opettajanaan toimii Juha Karvonen. Repertuaariltaan Rautasuo on hyvin monipuolinen muusikko, joka esiintyy niin klassisen kuin kevyenkin musiikin kentällä. Tällä hetkellä hän tekee tiivistä yhteistyötä pianisti Pinja Ukkolan kanssa erityisesti lied-musiikin parissa. Vuonna 2019 Rautasuo osallistui Mikko Franckin ja Rilla Kyykän oopperamestarikurssille ja kesällä 2020 hän debytoi Adinan roolissa G. Donizettin L'elisir d'amore-oopperassa (OperaExtravaganza). Kesällä 2021 hän osallistuu Timo Mustakallio-laulukilpailuihin.
Henri Jussila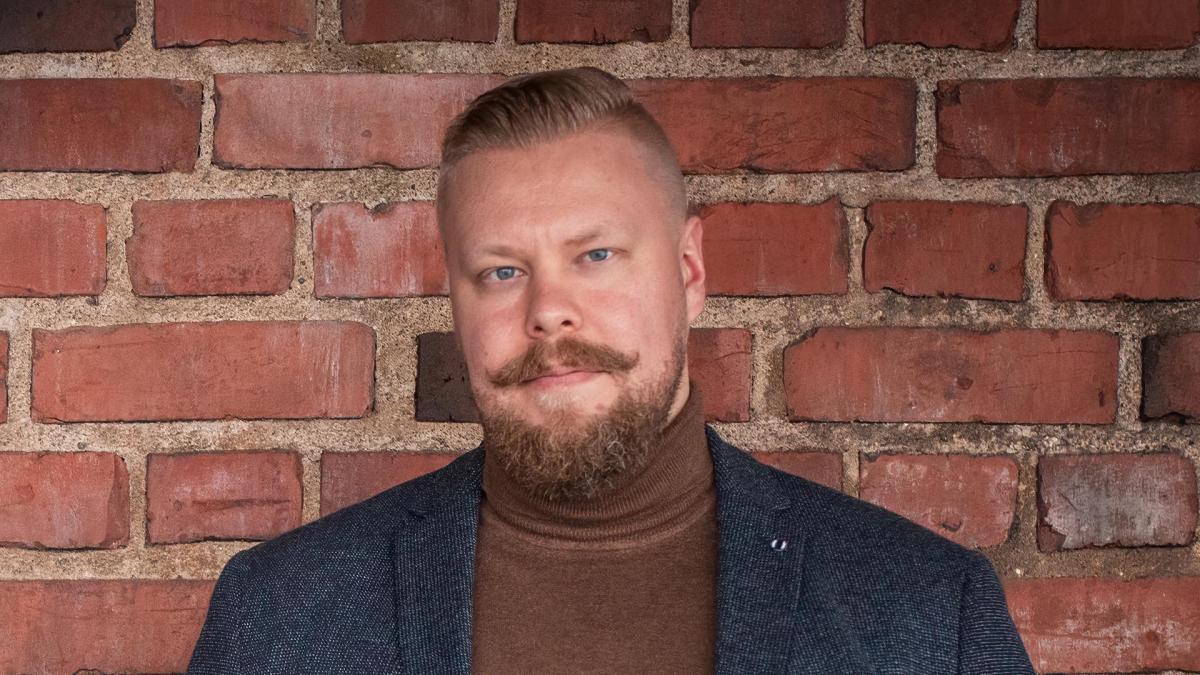 Henri Jussila on varsinaissuomalainen 32-vuotias bassobaritoni. Lauluopinnot hän aloitti vuonna 2014 Turun Konservatoriossa Jouni Kuorikosken opissa. Konservatorio-opintojen lisäksi Henri on osallistunut mm. basso Mika Kareksen, bassobaritoni Erik Rousin sekä baritoni Jorma Hynnisen mestarikursseille. Syksyllä 2021 hän aloittaa musiikkiopinnot Sibelius-Akatemiassa.
Henri on suorittanut tutkintoja parhain arvosanoin sekä osallistunut moniin erilaisiin klassisen musiikin projekteihin. Tärkeimpiä näistä ovat muun muassa kuororoolit bassona Mozartin Taikahuilu-oopperassa Åbo Svenska Teaterissa John Ramsterin ja Ville Matvejeffin johdolla, bassosolistin rooli Marko Aution oopperassa Logicomix sekä useat bassoroolit kirkkoteoksissa, kuten bassoaariat Bach:n kantaattiteoksissa, Jeesuksen rooli Reinhard Keiserin Markus-passiossa, Jeesuksen rooli Heinrich Schützin Matteus-passiossa sekä toimiminen Laivaston soittokunnan solistina Nuori puhallus -konsertissa keväällä 2019.
Näiden teosten lisäksi hän on esiintynyt muun muassa lukuisissa yksityistilaisuuksissa ja kirkkokonserteissa ohjelmistossaan niin lied- ja oopperamusiikkia kuin suomalaista laulumusiikkiakin. Hänelle on myös myönnetty hyvin edenneiden opintojen johdosta stipendit Suomen Kulttuurirahaston Piltti- Kilpisen rahastosta.
Ruut Mattila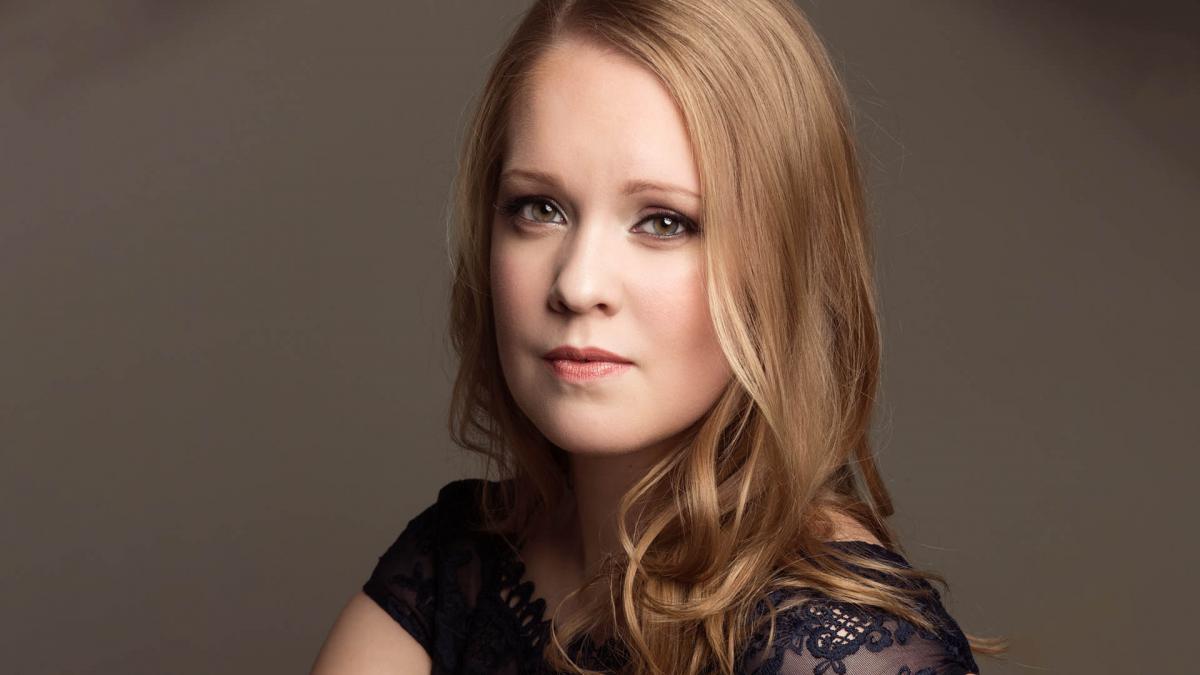 Before her studies in the Sibelius Academy opera master's programme under Monica Groop, Finnish mezzo-soprano Ruut Mattila studied under Helene Gjerris (The Royal Danish Academy of Music), Outi Kähkönen (Sibelius Academy), Hanna-Leena Haapamäki (Helsinki Conservatory of Music), and Ulla Raiskio. Mattila has also participated in master classes and studied privately with artists such as Susanna Eken, Anne Margrethe Dahl, Yamina Maamar, Paul Farrington, and Soile Isokoski.
Mattila's previous roles include f. ex. Dorabella (Mozart: Così fan tutte), Annio (Mozart: La clemenza di Tito), Nancy (Britten: Albert Herring), and Beppe (Mascagni: L'amico Fritz) in Sibelius Academy Opera, Second Lady (Kokkonen: The Last Temptations) in Pori Finland, Newspaper Woman (Poulenc: Les mamelles de Tirésias) with Opera BOX Helsinki, Cis (Britten: Albert Herring) and Third Boy (Mozart: Die Zauberflöte) at the Finnish National Opera, and Ute (Straus: Die Lustigen Nibelungen)at Helsinki Conservatory of Music. Currently Mattila is preparing a soloist role in school opera The Source (Kaasinen) for the Finnish National Opera, which premieres in November 2021. Mattila also enjoys singing oratorio repertoire and has been heard as an alto soloist in both Finland and Germany in works such as Bach's Christmas Oratorio, St Matthew Passion,and Magnificat, Mozart's Requiem, Händel's Messiah, Pergolesi's Stabat mater, and Rautavaara's All-Night Vigil. Mattila is one of the finalists of Kangasniemi Singing Contest 2019.
Mattila's studies have been supported by f. ex. Finnish Cultural Foundation, Pro Musica Foundation, Selim Eskelin Foundation, Oopperakoulutuksen kummit ry, and Sibelius Academy Foundation.
Aleksiina Turtiainen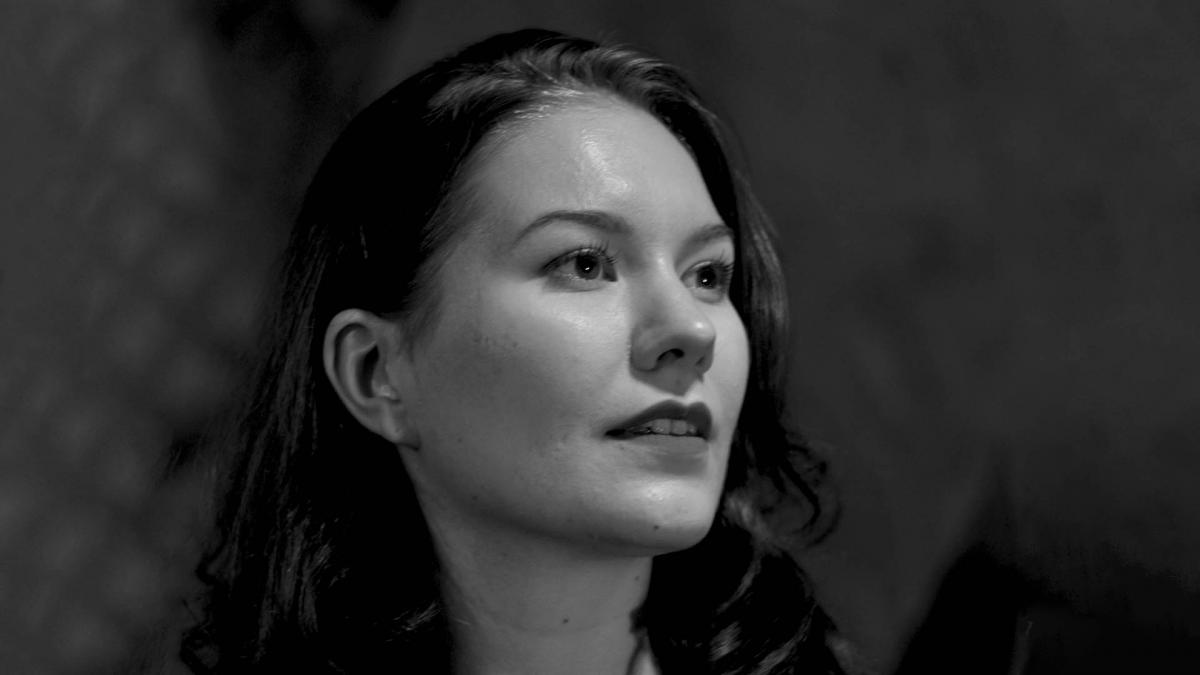 Sopraano Aleksiina Turtiainen aloittaa neljättä opintovuottaan Taideyliopiston Sibelius-Akatemian laulumusiikin osastolla Outi Kähkösen oppilaana. Hän on opiskellut aiemmin laulua Tampereen ammattikorkeakoulussa Ulla Raiskion opetuksessa sekä valmistunut muusikon ammatillisesta koulutuksesta Lahden konservatoriosta.
Turtiainen on esiintynyt solistina lied- ja oopperakonserteissa sekä kirkkomusiikin teoksissa. Vuonna 2018 hän kantaesitti prinsessan roolin Tuomas Turriagon satuoopperassa Prinsessa Papupata. Hän on esiintynyt muun muassa Sibelius-Akatemian sinfoniaorkesterin, Laivaston soittokunnan sekä Pori Sinfoniettan solistina. Hän on myös laulanut Savonlinnan oopperajuhlakuorossa.
Janne Sihvo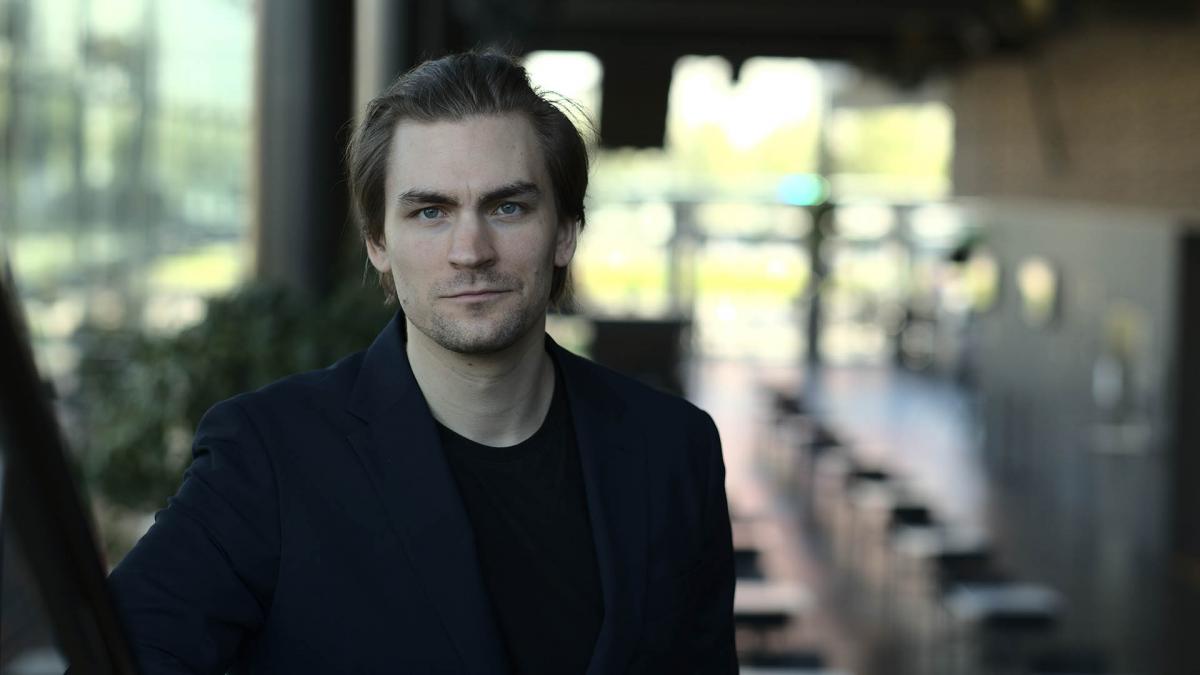 Janne Sihvo on oululaislähtöinen klassisen kitaransoiton opettaja ja laulaja. Hän aloitti laulutaiteen opinnot Sibelius-Akatemiassa syksyllä 2019 opettajanaan prof. Petteri Salomaa. Vuosina 2015-2019 hän opiskeli laulupedagogiaa Oulun ammattikorkeakoulussa opettajinaan Markku Liukkonen ja Maija Lauri. Vuosina 2017-2019 hän työskenteli Savonlinnan Oopperajuhlakuorossa. Mestarikursseilla häntä ovat opettaneet mm. Gala El-Hadidi, Jaakko Ryhänen, Michele Gabrieli, Heikki Pellinen ja Juha Uusitalo. Oopperarooleja: Don Alfonso (W.A. Mozart: Così fan tutte), Hevosmies-Janne, Abrahamin veli, Nuori isäntä (J. Linkola: Abrahamin pidot), Nuori pappi (A. Sallinen: Punainen viiva), Pastori (T. Tuomela: Neljäntienristeys), "Basso" (T. Johnson: The Four Note Opera), Superintendent Budd (B. Britten: Albert Herring), Hanezò (P. Mascagni: L'amico Fritz).