Chamber music activities at Sibelius Academy
Chamber music is an important part of all instrument studies in classical music. Discover chamber music as part of our education.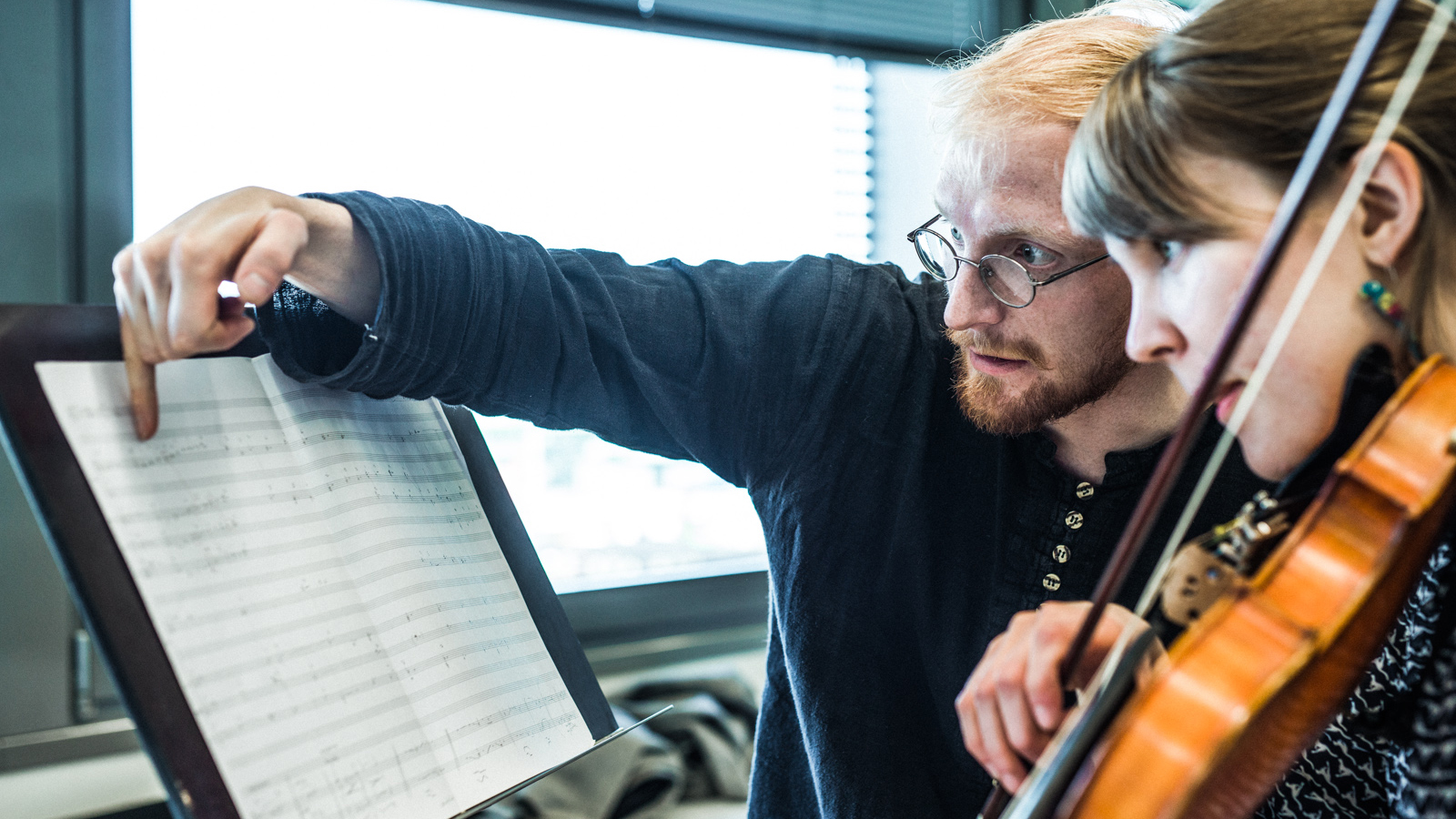 Chamber music is an integral part of classical music performance at Sibelius Academy. Every academic year, around 100 chamber music groups study here. They are taught by the teachers-in-charge of chamber music and other teachers specialising in chamber music. The composition of the chamber music groups varies between academic years, as students are free to form the groups themselves. In most cases, the groups consist of 3 to 4 students, and they stay together for an academic year.
In addition to their own group lessons, the students also immerse themselves in chamber music in weekend camps organised at Kallio-Kuninkala, the Järvenpää campus of the University of the Arts Helsinki. There they are taught not only by our permanent teaching staff, but also by visiting teachers. We also offer our students internationally acclaimed master classes in chamber music on a regular basis.
Chamber music events
In the Sibelius Academy's halls, several chamber music degree matinees are organised per academic year, and you will be able to experience the students' chamber music performances. The academic year culminates in the Chamber Music Week, which takes place in April and May. During the Week you can come and listen to the best chamber music performances of the season.
Chamber music courses
On the Chamber music 1 course, the students learn ensemble playing and how to perform chamber music. Finally, the chamber music group performs the practised repertoire in a matinee, for example.
During the Chamber music 2 course, the students deepen their skills in chamber music and compose a demanding concert set that they also perform.
All students who major in classical instruments can choose to complete the chamber music minor study module.
For some instruments, the students can focus their degree on chamber music. Violinists, for instance, can focus on chamber music in their master's degree concert.
Chamber music in the Junior Academy
Our Junior Academy students have a unique opportunity to receive high-standard teaching in chamber music during their own chamber music weekends in Kallio-Kuninkala, Järvenpää.