Tomorrow's top musicians learn orchestral skills of the 2020s under the guidance of Jukka-Pekka Saraste
Iconic conductor and the newly-appointed next artistic director of the Helsinki Philharmonic Orchestra Jukka-Pekka Saraste brings world-renowned mentors to Finland to coach international top musicians of the next generation. The LEAD! orchestra, consisting of students from three music universities, will take over the stages of the Helsinki Music Centre, Sibelius Hall and Tampere Hall in September.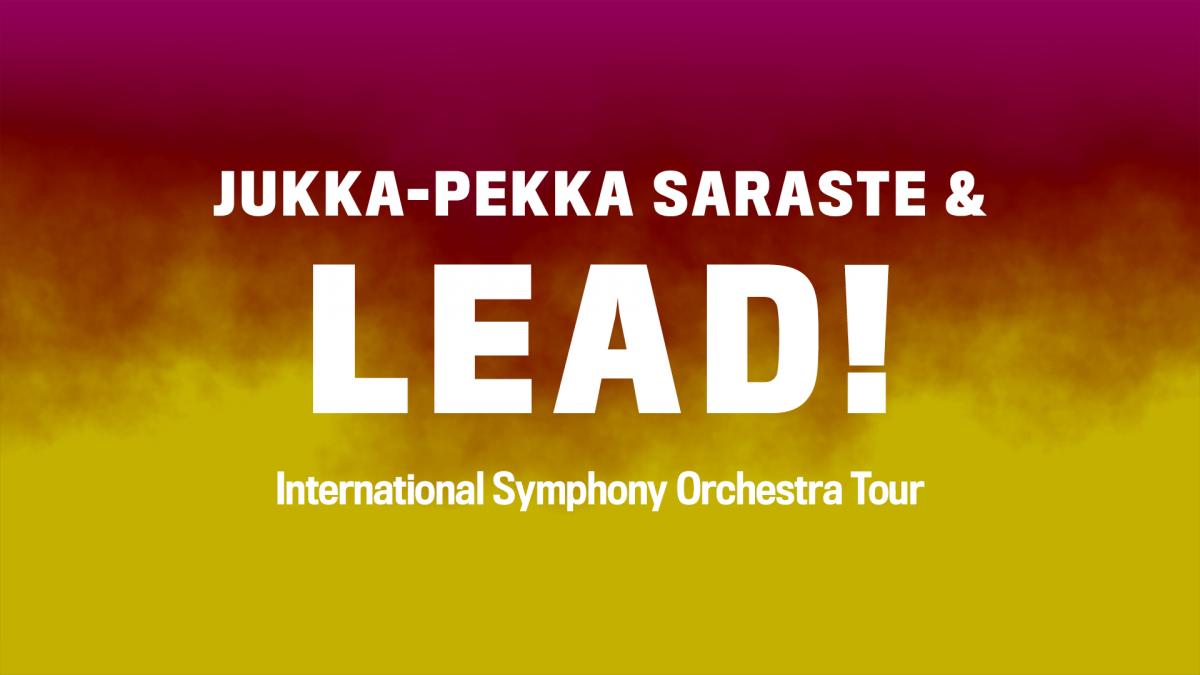 In autumn 2022, Uniarts Helsinki's Sibelius Academy will host the participants of the unique LEAD! orchestra project, which is led by conductor Jukka-Pekka Saraste. The international collaboration entails the forming of a symphony orchestra of students from three music universities. Besides delving into musical details, students also get to hone the skills needed as a music professional working in the 2020s through mentorship by internationally esteemed professionals.
Partners in the project include LEAD! Foundation established by Saraste, the Sibelius Academy, Haute école de musique Genève from Switzerland and Yong Siew Toh Conservatory of Music from Singapore. Mentors in the project are Tero Latvala (violin), Alexander Gordon (viola) and Franz Bartolomey.
Support for music students' career skills
When working as a conductor around the world, Saraste says he noticed that young musicians require coaching to meet the requirements for serving as a section principal or a concertmaster, for example. The LEAD! orchestra project provides young musicians the chance to practise interaction skills that are essential in the profession of an orchestra musician, among other skills.
– We want to increase students' understanding on how to survive modern-day challenges in the music field and offer the platform and the opportunity to have discussions on this topic. That is the leading idea of LEAD, Saraste notes.
The collaboration not only supports students' career skills, but it also offers them the opportunity to forge international networks and gain information and experience that will help them build their artistic identities and careers.
Concerts in three cities
The young music students from three music institutions will work under the guidance of Saraste and the international mentors at the Helsinki Music Centre between 12 and 18 September 2022. The cooperation will culminate in three concerts by the international symphony orchestra led by Saraste at the Helsinki Music Centre (18 September), Sibelius Hall in Lahti (19 September) and Tampere Hall (20 September).
The programme includes parts of the orchestral suites King Christian and Belshazzar's Feast by Jean Sibelius, Sinfonia concertante op. 125 by Sergei Prokofiev and Symphony No. 6 by Pyotr Tchaikovsky. The concert's soloist will be Alban Gerhardt, who was named the best cellist of our time by the Guardian newspaper.
The project is sponsored by the Jane and Aatos Erkko Foundation and organised in cooperation with the Tampere hall.
Interview requests
Karoliina Pirkkanen
Communications planner
Uniarts Helsinki's Sibelius Academy
+358 40 710 4319
LEAD! orchestra performances 18.–20.9.2022
LEAD! orchestra
Jukka-Pekka Saraste, conductor
Alban Gerhardt, cello
Haute École de Musique de Genèva
Yong Siew Toh Conservatory of Music at the National University of Singapore
Uniarts Helsinki's Sibelius Academy
Sibelius, Prokofjev, Tsaikovski