The effects of the coronavirus COVID-19 at Uniarts Helsinki 
There are still COVID-19 cases being reported, which is why responsible behaviour continues to be important so that we can prevent infections. Updated 29 August, 2022.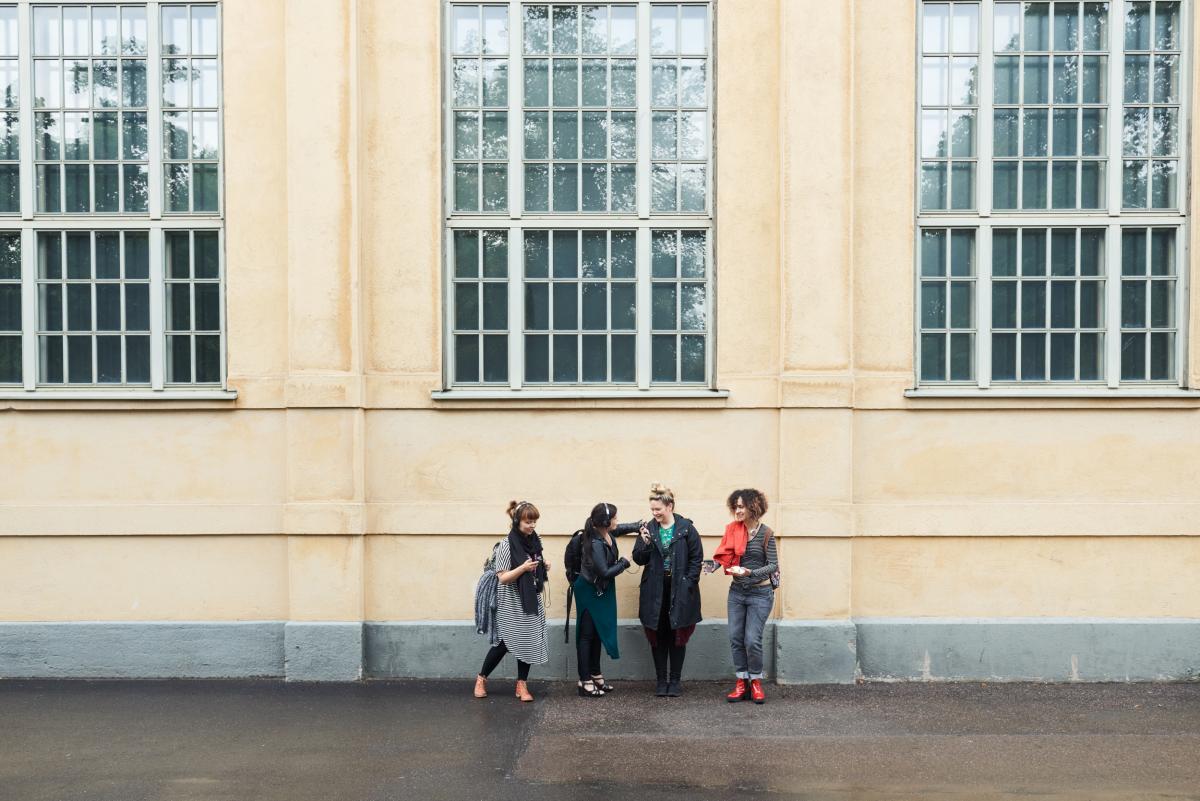 As the university is starting its 2022–23 academic year, there are no national or regional COVID-19 regulations concerning teaching or artistic activities in force. Hybrid teaching or remote teaching can, however, be offered alongside contact teaching.
We will keep monitoring the COVID-19 situation and decisions made by the authorities, and if there are changes, we may have to issue restrictions and regulations in addition to recommendations.
Safety guidelines for campuses in brief
Visit the campus and attend lessons only when you are not sick.
Take care of good hand and coughing hygiene (instructions by the Finnish Institute for Health and Welfare). There is hand sanitiser available near the entrance, customer service points and restaurants on campus.
Try to keep your distance to other people – however, there are currently no rules on mandatory distances of a specific length.
You can choose to wear a facemask based on your own discretion for example in crowded places indoors when it is difficult to avoid close contacts with others. Facemasks are available near the info desks. 
Clean the surfaces of devices and instruments that are shared before you use them. More products for cleaning are available at the info desks. 
Procedure when infected
Read the instructions issued by the Hospital District of Helsinki and Uusimaa concerning procedure when infected, especially sections titled "Exposure and quarantine" and "At-home COVID-19 tests".