Supporters of the book industry join forces to donate a total of 1.2 million euros to Uniarts Helsinki
The donors find it important that writing is one of the study options at Uniarts Helsinki.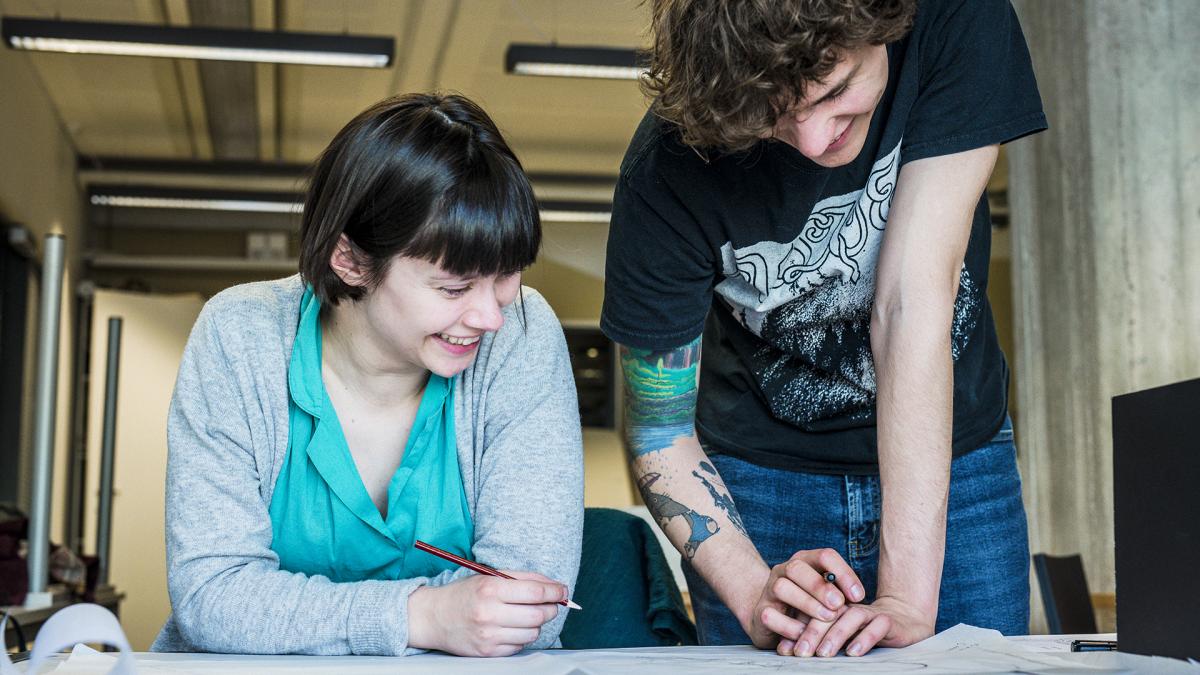 Heikki Herlin, Eva K. Reenpää and the Otava Book Foundation will donate a total of 1.2 million euros to Uniarts Helsinki. Through their donation, the donors want to support arts education in Finland. The donors find it an important achievement that writing is a study option at a university providing arts education, along with music, theatre, dance and fine arts.
The donation is made to Uniarts Helsinki's Strengthen the Power of Art fundraising campaign, which will increase the university's capital. The university uses the return on the capital to implement its strategy, for example by developing its arts education and by meeting the latest educational needs of the field. The Government will invest for each euro that the university receives from donors between 15 June 2020 and 30 June 2022.
"It is a pleasure to provide support for the future of Finnish writing and for university-level arts education in Finland. I want to do my own part in promoting the diversity and variety of voices in the Finnish writing scene and in the cultural sector. The donation is made to benefit the future of Finnish culture and voices that none of us have heard yet," says Heikki Herlin, one of the donors and owner of the book publishing company Teos.
"Art and culture, and literature in particular, which has always been a part of my life, are the cornerstones of good life and education", says Eva K. Reenpää, who is a member of the Reenpää book publishing family and one of the owners of Otava Ltd.
The Master's Degree Programme in Writing was launched at Uniarts Helsinki in 2019 with support from Otava Ltd and the Otava Book Foundation. Study opportunities in writing will expand in autumn 2022, when Uniarts Helsinki launches a bachelor-level programme in writing. Eight new students have been admitted to the degree programme out of over 200 applicants.
"Otava Ltd and the Otava Book Foundation have supported writing studies already for several years now. We are happy that writing has established its position as part of Uniarts Helsinki's educational selection alongside other fields of art," says Chair of the Board of Directors at the Otava Book Foundation Eva E. Reenpää.
Rector of Uniarts Helsinki Kaarlo Hildén gives his heartfelt thanks to the donors for making this significant donation to the campaign. The donation supports Uniarts Helsinki in its unique mission of educating future trailblazers in the arts. The donation enables the long-term development of Uniarts Helsinki's education in the arts and improves students' opportunities to pursue a successful career in the ever-evolving arts sector.
More information
Eveliina Olsson
Director of Communications and External Relations, Uniarts Helsinki
050 598 6492
eveliina.olsson@uniarts.fi
Minna Castrén
Executive Director, Otavan Kirjasäätiö
050 5286 718
minna.castren@otava.fi