Sibelius Academy of Uniarts Helsinki partners in a new global exchange programme endorsed by Sir Elton John
Singer, composer and pianist Sir Elton John is endorsing a new global student exchange programme at his alma mater, the renowned Royal Academy of Music in London. The Academy has invited twelve top music schools from around the world to the programme, the Sibelius Academy of Uniarts Helsinki among them. The ten-year programme starts in September 2022.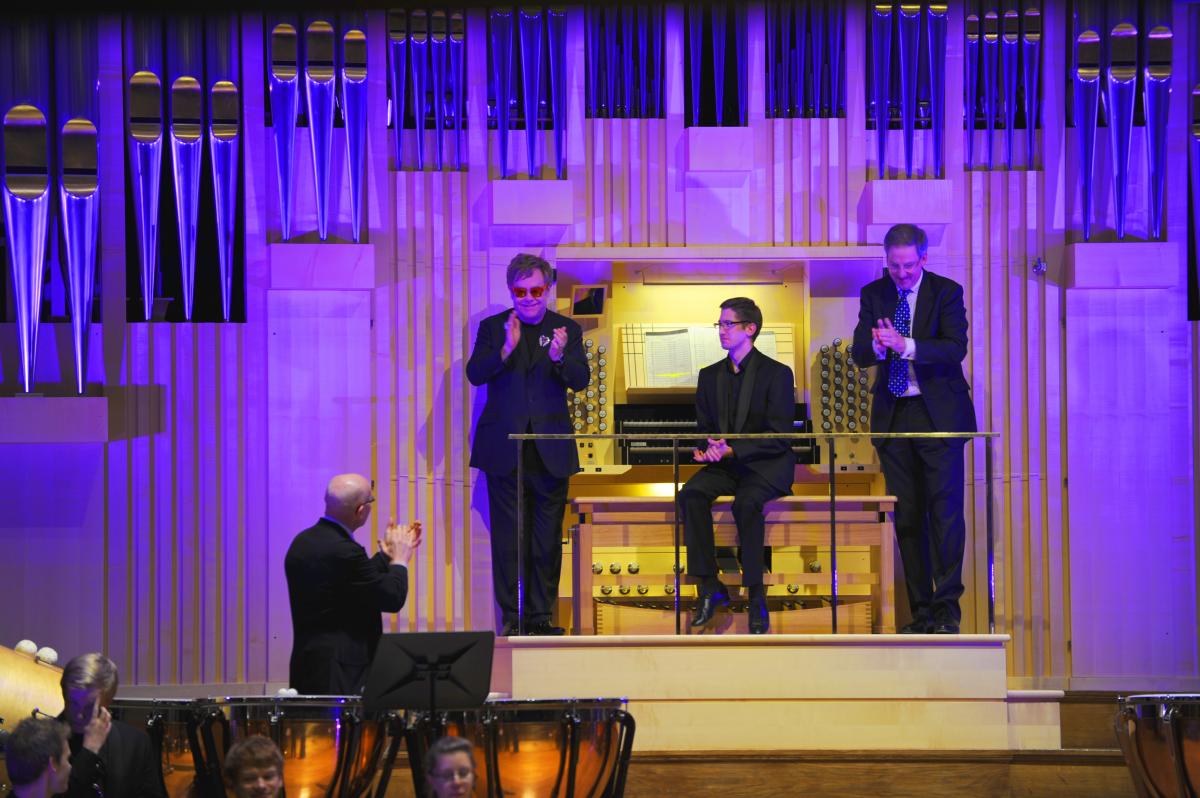 Sir Elton John Global Exchange Programme will promote global mobility and international collaboration between deserving and talented young musicians. It is designed to facilitate bilateral student exchanges between the Royal Academy of Music (RAM) and its twelve partners. These will vary in length from one week of intensive project-based work to a full year of study.
"Our students are preparing themselves for the demanding international job market. Therefore, hands-on experiences working in different cultures are invaluable. The programme, funded by Sir Elton, is an important opening for the continuity of collaboration with the British university field in the post-Brexit period," says Emilie Gardberg, Dean of the Sibelius Academy.
Student exchange at the global forefront of music education
The nearly 200-year-old Royal Academy of Music has been ranked second in Performing Arts in the QS World University Rankings 2021. This year, the Sibelius Academy ranked ninth in the same comparison among more than 1,600 institutions.
"We are really happy that the positive reputation of Finnish music education, the Sibelius Academy and its students makes us a desired partner. We have also consistently invested in the quality of our education and the development of international partnerships," says Gardberg.
Competition in higher music education has also intensified globally in recent years and staying on top requires an international study environment.
"In an exchange programme, the current flows in both directions: our students are able to develop their skills among the best in the world, and we will get new talented students who enrich Finnish music education and culture," Gardberg describes.
Sir Elton, a long-time generous alumni donor
Sir Elton has been a generous alumni donor of the Royal Academy of Music for years.
"My passion is to help nurture the next generation of global artists. Music can and should transcend borders, and I am delighted to be supporting a scheme which offers high-level, tangible opportunities to talented young musicians coming together from many different countries," says Sir Elton in the Academy's news article.
"Sir Elton, himself an Academy alumnus, has provided remarkable assistance to our international student body over the years, and is deeply committed to ensuring that young musicians are able to collaborate, innovate and develop as artists in the broadest environment. We are hugely grateful to him for lending his name to this project and offering support," says the Academy's Principal, Jonathan Freeman-Attwood CBE.
Read more in the news article by the Royal Academy of Music.