Siba Research Days 2021 announces Call for Papers
Call is open to the Sibelius Academy doctoral students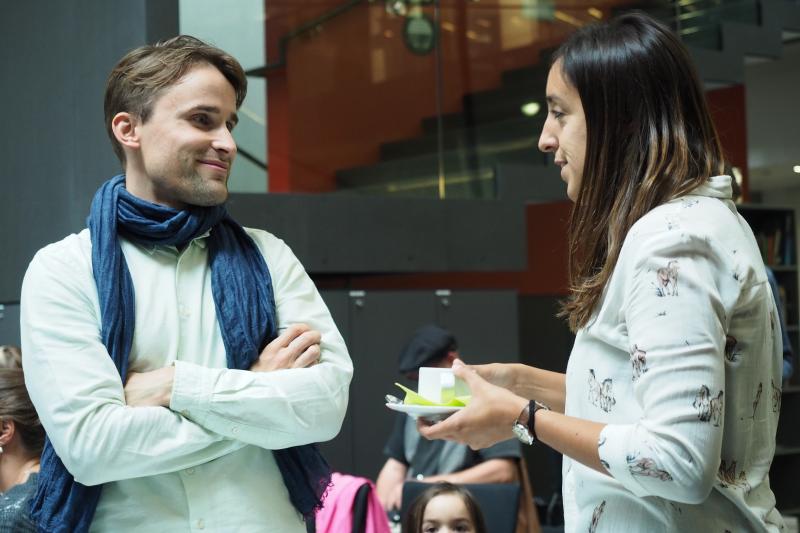 The annual SibA Research Days, co-organised by the DocMus and MuTri Doctoral Schools of the Sibelius Academy, Uniarts Helsinki, provides a space, where Sibelius Academy students and teachers from various artistic, scientific and applied research disciplines come together to learn from and connect to one another; to discover and examine similarities and differences; to collaborate on problem-solving and shared areas of interest.
We welcome the Sibelius Academy doctoral candidates to participate in the SibA Research Days 2021, which will be held on the 8th and 9th of March 2021 in the Chamber Music Hall in the "R" Building of the Sibelius Academy.
As the situation regarding the Covid-19 Pandemic is still uncertain, the event will be held in hybrid form, where only part of the activities will take place face-to-face at the Sibelius Academy and others will take place online.
The categories for Call for Papers are:
1) Spotlights on Doctoral Projects (10 or 15 minutes) followed by questions
You can either present your entire doctoral work, or just part of it, i.e. tell us about your next concert or your present project).
Individual presentations should be 10 minutes (without music) or 15 minutes (music included, max. 5 min of music).
2) Conference Paper (20 minutes)
Individual papers should be 20 minutes followed by 10 minutes' discussion.
3) Lecture-Recitals (25 minutes)
The duration of the Lecture-Recital is 25 minutes, which includes both the presentation and the music.
4) Web-poster (with optional 5 minutes audio/video)
Conference poster-style presentation, but online
Web-posters will be online on the SibA Research Days website and optional clips are played as inserts on a streamed event.
For the 'Call for papers' please send an abstract (idea) for a web-poster.
For the final poster (3 weeks before the event) you need to send:
Written text for the poster (max. 1500 words about your research)
1-3 Images (photos, sheet music, diagrams etc.)
Optional 5 minutes audio or video clip related to your research (music performance, event documentation, tutorial etc.)
Any questions should be addressed to Tuomas Kivistö, tuomas.kivisto@uniarts.fi
Deadline for proposals is Friday 4th of December 2020.
In the case that there is no time for all the suggested presentations, the organising committee will choose a combination of topics that represent the diversity of our Doctoral Schools. Both proposals and presentations should be in English.
Available audio-visual and other equipment in the Chamber Music Hall include:
data projector, desktop, PA system and a grand piano.
Submission form will include the following points:
Name and Doctoral School
Title of your paper
Abstract (350 words max)
Short Researcher´s BIO
List of required equipment (tick the box on the submission website)
Your permission to record and put online the video of your presentation
The accepted submissions will be published on the event's website at www.uniarts.fi/sibaresearchdays.
Any questions should be addressed to Tuomas Kivistö, tuomas.kivisto@uniarts.fi
Deadline for proposals is Friday 4th of December 2020.