The busy railway underpass became a safer place with a sonic artwork
In his artistic doctorate, Josué Moreno transformed the Helsinki winter garden and the railway station underpass into works of sound art.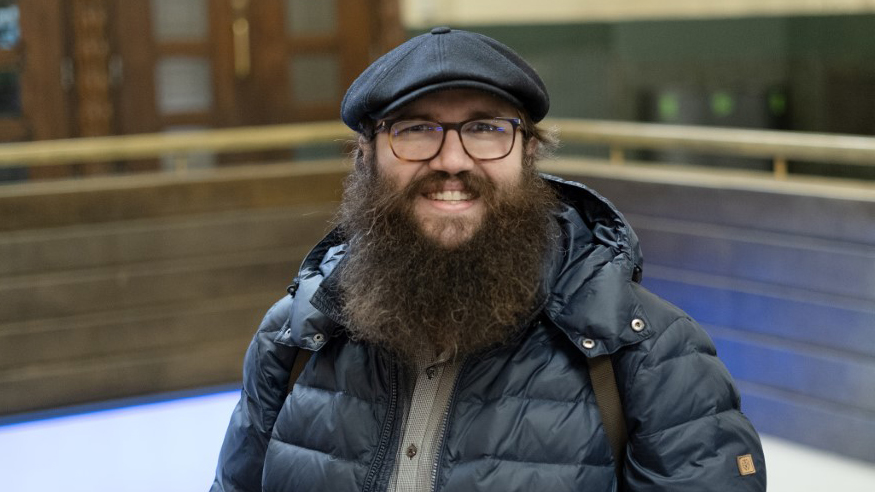 Urban Sonic Acupuncture is a form of making art that aims to influence public urban spaces and their atmosphere. In his doctoral project, Spanish composer and sound artist Josué Moreno examined how sound can influence our perceptions of these spaces. According to Moreno, even a subtle modification of the soundscape can improve our experience of the urban space.
Moreno's doctoral project consists of four large-scale sound art projects, which he realized between 2016 and 2021 in central public spaces in Helsinki. Moreno subtly modified the soundscape of public urban spaces, thereby offered new perspectives on familiar environments and also sought to stimulate discussion. He wanted to investigate how the atmosphere of public urban spaces can be influenced by means of sound and utilizing, for example, the spaces' own structures and their characteristic soundscape.
Experiences of public spaces can be improved by subtle modifcations in the soundcscape
The works included in Moreno's doctoral degree were the sound installation In-situ (2016) in the Helsinki Winter Garden, the museum walk Process of Becoming (2018) in the Helsinki Design Museum, the sound installation Tunnel Piece (2020–2021) in the underpass of the Helsinki railway station and the radiophonic sound work Walk slowly, drift, listen (2021).
"For example, many people stated that they felt the busy railway station underpass safer thanks to the Tunnel Piece work. Thanks to the lights and the soundscape of the installation, the passers-by also felt that the space is being taken care of," says Moreno.
Josué Moreno's artistic activity ranges from traditional music composition to electroacoustic music, live electronics and sound installations.
"At the University of the Arts Helsinki, I have found a huge amount of know-how and knowledge right next door. Music technology is ideal for prototyping and for situations controlled by different algorithms. In this way, the artist can focus on the identity of the work. I also see technology as an opportunity to promote intuition and empathy," says Moreno.
Josué Moreno's doctoral degree Urban Sonic Acupuncture: Aural Strategies for the City Space will be examined at the Sibelius Academy, University of the Arts Helsinki on 26 August 2022 at Noon.
More information
Josué Moreno
josue.moreno.prieto@uniarts.fi
Get to know the artistic components of Moreno's doctoral project