Rector of Uniarts Helsinki Kaarlo Hildén showed his support for students' demands
Students protested against the saving measures of the Finnish Government.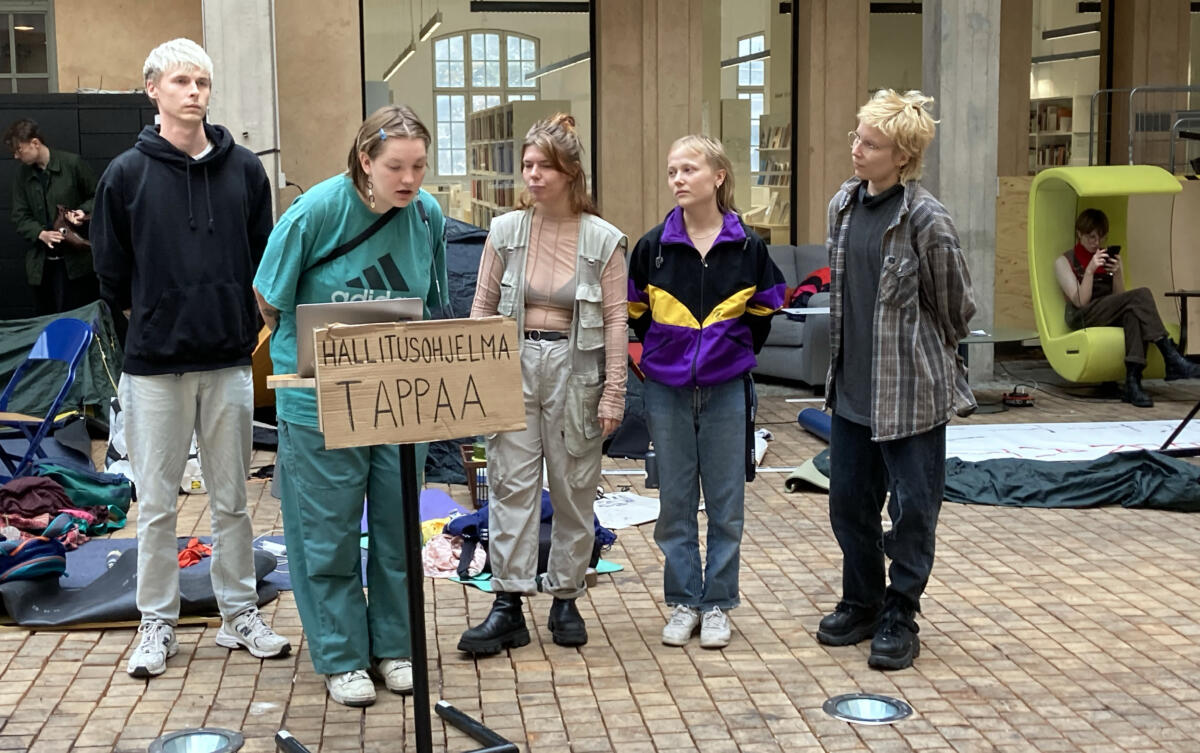 Dozens of Uniarts Helsinki students have protested in the lobby of the Sörnäinen campus, joining a larger movement of protests against the Government's cuts on subsidies.
Rector of Uniarts Helsinki Kaarlo Hildén has understanding for students' demands.
"Students have our full support for their demands. Students must have the chance to focus on their studies without concerns over livelihood," Hildén emphasises.
According to Hildén, the budget cut measures planned by the Government are not sustainable. The Government is planning to freeze index increases of student financial aid and weaken the housing allowance for students while at the same time demanding universities to shorten their study times even more.
"These measures undermine the good decisions that the Government has made about raising the level of higher education. It's not fair or wise that we who are middle-aged secure our livelihood and then leave our children with a deteriorating planet and make cutbacks on their livelihood," Hildén says.
The university will not intervene in the protest as long as it remains peaceful.