The Art Foundation Merita's award granted to artist-researcher Stephanie Misa
Stephanie Misa, who was born in the Philippines, investigates phenomena pertaining to the oral tradition in her doctoral project. New forms of expression continue to arise from something that is not taught officially. As an artist-researcher, Misa strives to increase the diversity of voices in research.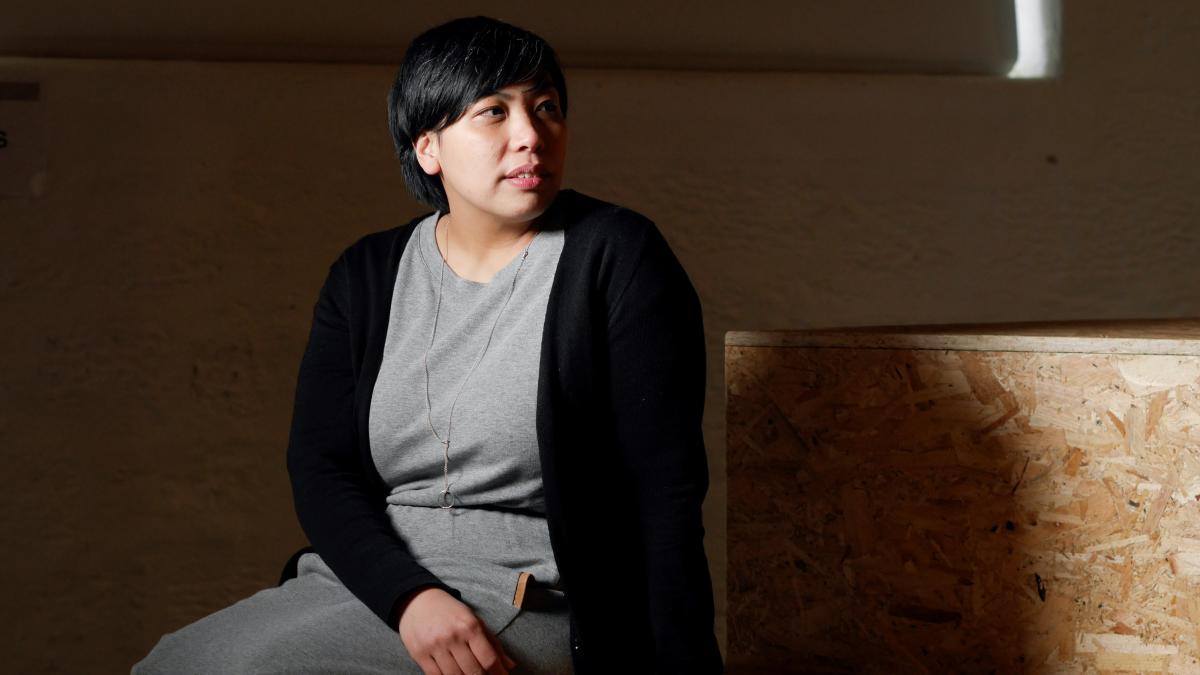 At a certain point in her career, the idea became crystal-clear. Stephanie Misa knew that she wanted to complete a doctoral degree in the arts. This could be accomplished in several universities around the world. Misa was no stranger to changing languages or locations. She was born in Cebu, the second-largest city in the Philippines, and conducted her studies in New York and Vienna, where she also made her home. Misa applied for a position in several doctoral programmes, and she ultimately ended up in Helsinki, where she was accepted into the doctoral degree programme in Fine Arts at the Academy of Fine Arts of the University of the Arts Helsinki (Uniarts Helsinki).
"I had a great discussion with the professors. They were genuinely interested in what I was doing. You can just feel it. I knew that if I was accepted, I would come to Helsinki," says Misa. The social relevance of artistic research is important to Misa, who strives to increase the diversity of voices in research. New information is still predominantly produced by white men. The goal of academic research, however, is to come up with new perspectives.
A visual artist examining linguistic phenomena
The forms of expression in the oral tradition, or oralities, comprise the starting point of Misa's doctoral project. Misa's interest in the topic stems from her own mother tongue, Cebuano, a language spoken in the city of Cebu, where Misa spent her childhood. Cebuano has an important role in the community, but it does not have the status of an official, written language.
"It's extremely inspiring to study what kinds of creative processes take place when there are no rules, and how certain languages can survive without being officially taught."
Misa is known both as an active participant in public discourses and debates and as an artist who has curated several exhibitions in addition to producing art of her own. Her most recent exhibition, Maga meets Marie, just finished its run in Vienna in early May. The exhibition was a commentary on the storming of the Capitol Hill by supporters of Donald Trump.
Conducting research on the oral tradition and multilingualism may not seem like an obvious choice for a visual artist, and Misa's topic has rarely been investigated from this perspective.
"I'm not interested in the topic from a linguistic standpoint. I'm keen to learn more about a language that is not written – what forms of expression does it encompass, what situations is it used in, and how is it represented in the human body?"
According to Misa, it is challenging to do research on these phenomena because once you start writing about them, something is immediately lost.
"This is where artistic research comes in. It provides a method for producing new information. Artistic research allows you to make the phenomena pertaining to the oral tradition visible without losing their fundamental essence," says Misa.
Misa started working on her doctoral project in the autumn of 2017. Many details concerning the research project have changed over the years, and the degree should be completed in a few years' time. Last year, Misa had made plans to travel to Australia on a research visit, but the trip had to be cancelled because of the COVID-19 pandemic.
"Part of my dissertation deals with the last aboriginal person in Tasmania, Fanny Cochrane-Smith, whose singing has survived in audio recordings. Her family is trying to reconstruct the extinct language of the aboriginal people with the help of these recordings. I'm really excited about the project and her persona as well as the question of how important the oral tradition can be in a community in certain situations," says Misa.
A scholarship for artistic research
The €22,000 Merita Award is awarded for the sixth time in collaboration with the Art Foundation Merita and Uniarts Helsinki's Academy of Fine Arts. The award is granted annually to a distinguished doctoral student engaged in artistic research, and it is intended to promote long-term artistic research with social relevance.
Stephanie Misa
Misa, who was born in the Philippines, is a visual artist, curator, and author. She graduated as Master of Sculpture from the Academy of Fine Arts Vienna in 2012 and also holds a master's degree in Interactive Telecommunications from the New York University Tisch School of the Arts, completed in 2002. Misa is currently a doctoral student at Uniarts Helsinki's Academy of Fine Arts.