Cello student: An opportunity to become a well-rounded musician
There is a strong sense of community which provides a supportive environment for students, helping us to explore our creative potential.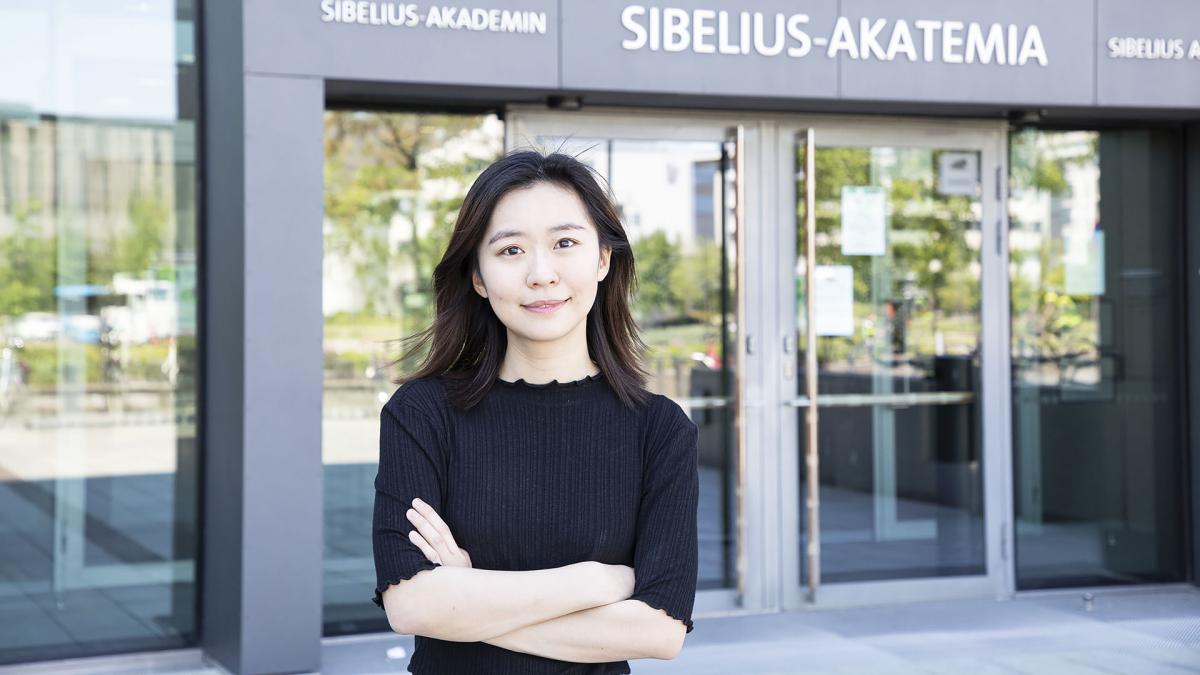 ADELE XIANG, Cello, AUSTRALIA
After completing her Bachelor studies in Manchester, UK, Adele took a masterclass in Helsinki. Inspired by her experience, she is now a Master's student at the Sibelius Academy, where she enjoys exploring the academy's diverse and comprehensive programme and the bustling music scene in Helsinki.
"I've been surprised by the amount of creative freedom given to me here. Students are encouraged to be more proactive in trying new things. The teachers are attentive to student needs, and they put a great emphasis on our well-being. They see your potential and want you to grow. You also learn a lot from your fellow students, who come from all over the world. There is a real sense of community that provides a strong support system for students, helping us to fulfil our creative potential.
The music scene in Helsinki is dynamic, and its presence is felt throughout our studies. In the Helsinki Music Centre, where the Sibelius Academy is located, you can just walk downstairs and have access to professional orchestra rehearsals and concerts almost every day.
There is ample opportunity for international collaboration. A unique experience for me was 'Creative Dialogue', a collaborative workshop involving a group of instrumentalists, singers and composers from around the world. We worked on inspiring new repertoire under the guidance of Kaija Saariaho, Anssi Karttunen and Daniel Belcher.
Helsinki is compact and walkable, with an abundance of nature. After classes I often walk to the seaside, and I'm already a sauna regular!"