Master of Fine Arts student: The art community here is very welcoming and easy to reach
Read an interview with Pedro Riva.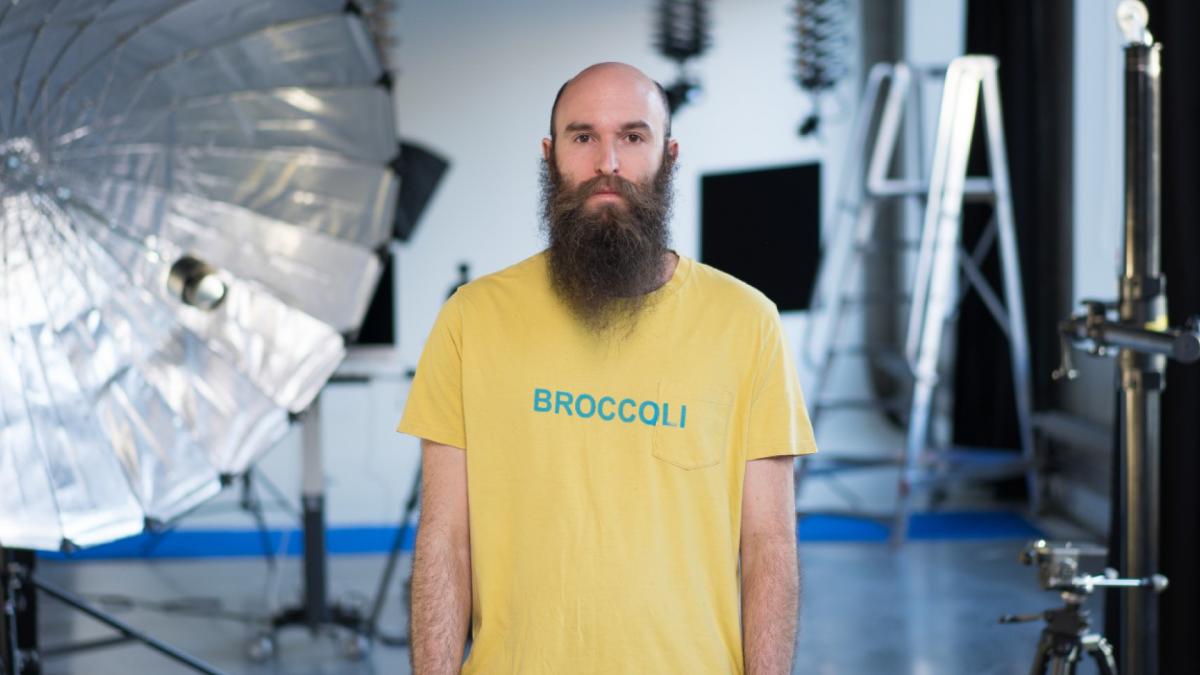 Who are you and how did you end up studying at Uniarts Helsinki?
In the last 10 years of my nomadic life I have lived and worked in Finland on several occasions. During this time I became fond of the Finnish cultural scene which became the main reason for me to pursue my studies here. The alumni of Uniarts Helsinki whom I have met spoke highly of the university, and emphasised the suitability of it for my practice.
What did you think about the admissions process?
I found the process easy and well planned.
How did you prepare for the interview?
I got in contact with students and alumni from Uniarts Helsinki and they gave me advice and tips. The interviewers' questions are a way to know you and your work in a more relaxed manner. The interviewers wanted to know why I want to come to Kuva (Academy of Fine Arts), which artists I relate to or follow, what I am reading and what my work is about.
What did you think about preparing for the advance assignments?
I prepared my portfolio and motivation letter focusing specifically on why I wanted to be part of Uniarts Helsinki. I checked into the curricula, professors and lectures and emphasised on the topics most relevant to my practice.
What has it been like to study here, and what has your experience of Helsinki been?
Uniarts Helsinki is a highly resourced university but it doesn't mean you need to work with all the resources. It depends on what your practice is about and what you want to experiment with. I would recommend having a plan ahead and taking the courses that fit your needs. Don't get too sidetracked with the variety of opportunities.
What do you think are the two best things that describe Uniarts Helsinki?
The first best thing is the feedback from students, technicians, and teachers. The second best thing is the resources available. For example, in the audio-visual department you can access digital and analogue equipment, from a 6k camera to a carousel slide projector.
What are the most memorable projects you have been involved with?
Two courses that ended up in collaborations with fellow students and professors, and concluded with group exhibitions at Oksasenkatu 11 and in Oodi Library.
What is your typical day like at university?
I usually arrive to university early and get into my studio. I organise my day and go through emails and other administrative chores. Then I go to the workshop I might be using at the moment, or stay in my studio and start the art making of the day. Some days this is interlaced or replaced with group meetings, seminars or courses. At some point I have lunch with colleagues at the university cafeteria.
What's been the best about studying at Uniarts Helsinki?
The best thing is the people I have got to know, sharing similar issues, discussing our works, bonding and collaborating towards projects. It is also very important to have the opportunity to concentrate on my practice, my studio, the editing rooms; places that allow me to disconnect from the outside world for some hours in a row.
What tip would you give to other students considering applying to Uniarts Helsinki – especially overseas students?
I would totally recommend them to apply to Uniarts Helsinki and move to Finland. The art community here is very welcoming and easy to reach. Finland is a country with an international focus, for example, most of government sites have an English version, many people are able to communicate in English, there is a lot to see and explore.
Then, if the application process is successful, I would recommend getting a Finnish ID number and opening a bank account as soon as possible. This will simplify most of the administrative life as a student and also after your studies.