Lecturer in Lied helps students to make sense of the music
The 'Working at Uniarts Helsinki' series presents people who enable the growth of students and help them become highly skilled and broadminded artists and changemakers, thanks to their work in different roles within the university.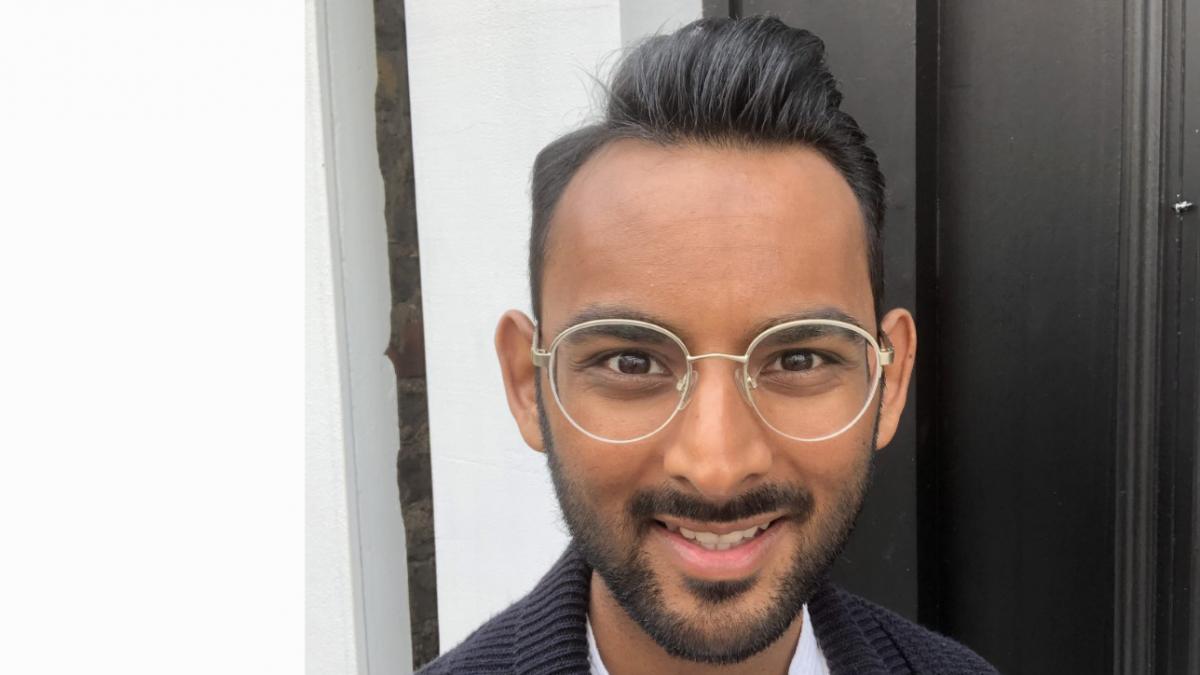 New lecturer in Lied music Keval Shah joined the Sibelius Academy faculty after working at the Royal Academy of Music in London. He is just beginning his five-year term with us.
Why did you choose to apply for a job at the Sibelius Academy, Uniarts Helsinki?
I was attracted to the Sibelius Academy because of its reputation as a global leader in music education. Since its inception the SibA has produced generations of fantastic Finnish musicians – singers, conductors, composers, instrumentalists – and the opportunity to play a small part in the development of such an institution was a really exciting one. Helsinki is also a major cultural centre with a thriving and expanding Lieder scene, and I'm looking forward to being a part of it, both as a teacher and performer.
What kind of plans do you have for your five-year term as our lecturer?
There's a huge amount of brilliant work going on at the Sibelius Academy! So my first plan is simply to jump in and learn from my brilliant colleagues. I'm keen to increase the performance opportunities for the students, and to expose them more to live Lieder performance at the highest level. We can learn so much about our art from listening to and observing others, and so I'd like to place more emphasis on the legacy of recordings, listening to the great singers and pianists of the past, and being close-up to the major artists of our generation. I've learnt such a huge amount from sitting in the great London concert halls watching some of the most inspiring Lieder performances imaginable, and I think this is an invaluable part of our training as artists.
How would you see your role as a teacher?
I see my role as a teacher as being about helping my students access and tap into their own imagination and expressive potential and to help them to build and use their technique to allow this expressive potential to be revealed through performance. I want to encourage the students to see technical excellence as a necessary tool to creative freedom and so, alongside all the important technical work, I am always asking them to search inside themselves – to ask questions about the music, about the score, and to make decisions based on what they see.
For me, interpretation is about making sense of what the music is doing and what it says to us. I don't want my students to think that there is one 'correct' way of doing music. On the contrary, I hope that they feel that their feelings and thoughts and ideas are an essential part of their individual interpretation.
I define myself as an artist who hopes to bring out the individual creativity of each pupil and shape their technical capabilities, so that my students feel a sense of ownership over the musical material and so that they feel able to express themselves with freedom.
This has been a challenging year for all of us. What are your experiences on working during the COVID pandemic?
With the loss of all concert work, I have sometimes struggled to find the motivation within myself to practice and work at my craft. But, at the same time, I confess to having enjoyed the quieter diary – for the first time in a long time, I have been able to practice without deadlines or time-pressures, and this has meant that I've felt free to explore at my own pace. But, this progress needs to be challenged on the concert platform now, and the uncertainty around when we will be able to give recitals again is still a stress.
As for teaching work, I would say that while nothing compares to teaching in person, there have been some benefits to online working. I have found that my pupils are so craving music at this strange time, and so there is a lot of energy and thirst for this detailed work. Of course I can't wait for this pandemic to be behind us (although we will still have to deal with the enormous cultural destruction that it has left in its path, especially in the UK), but it certainly has reminded us all of just how vitally important music and the arts are, and a reminder like that will inspire us to make even better music when we are able to return to the stage.
About Uniarts Helsinki
Uniarts Helsinki is an open meeting place for the arts – an ambitious university community for bold reformers and experts in tradition. We cultivate a unique environment that helps artists grow and strengthens the power of art as a driver of change. Uniarts Helsinki is among the leading performing arts universities in the world, and it is comprised of the Academy of Fine Arts, Sibelius Academy and Theatre Academy. We have about 2,000 students and about 700 full-time equivalent employees.
#workingatuniartshelsinki
#weareuniartshelsinki