Lecturer in French horn helps students grow into music professionals
The 'Working at Uniarts Helsinki' series presents people who enable the growth of students and help them become highly skilled and broadminded artists and changemakers, thanks to their work in different roles within the university.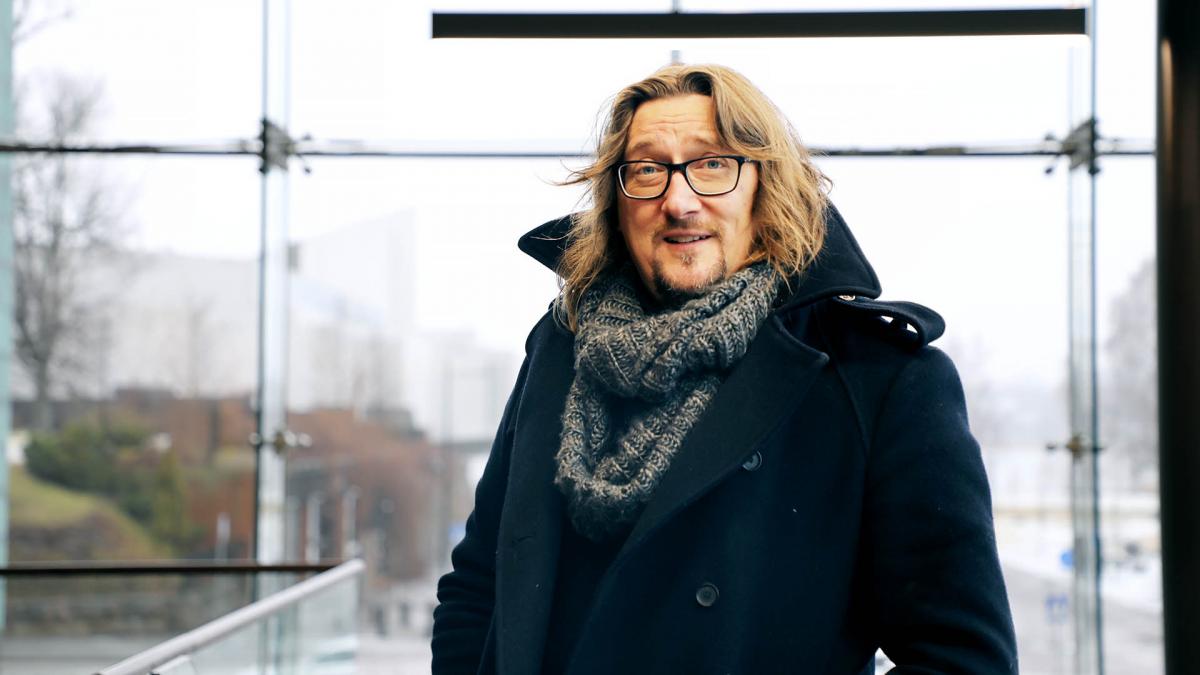 Who are you and what do you do at Uniarts Helsinki?
"I am Tero Toivonen, lecturer in French horn at Uniarts Helsinki's Sibelius Academy. Besides teaching, my duties also include leading a French horn ensemble, coordinating students' orchestral and chamber music activities and having the role of teacher-in-charge in chamber music."
What made you decide to apply for a job at Uniarts Helsinki?
"The Sibelius Academy is near and dear to me, because I first came to this school back in 1994, when I began my studies as a bachelor's student. After completing a master's degree, I continued on to doctoral studies and completed a doctorate in 2014. I've taught in many different music institutions, so when the lecturer's vacancy was announced, it felt like a good fit right off the bat."
What is the best part of your job?
"Definitely the students. We have a crazy good group of French horn students in the house. They are the reason I am motivated to do this work day after day. It's wonderful to get to help students transition from studies into working professionally in the field of music.
We also have an amazing team of teachers who are easy to get along with. My French horn colleagues are also an essential part of why I like working here so much."
What is the best aspect of working at Uniarts Helsinki and at the Sibelius Academy, in particular?
"Uniarts Helsinki's Sibelius Academy is one of the world's best performing arts institutions with excellent facilities, so I consider it a privilege to be able to work here. Sibelius Academy teachers are professionals of the highest standard, which also makes the quality of teaching extremely high.
Another major asset is that the university's facilities and buildings are state-of-the-art and rival any performing arts university around the world. What other city has three huge buildings in the city centre reserved solely for teaching and performing music? We have first-rate concert halls at the heart of Helsinki and an astounding number of practice facilities available for students' use."
Which Uniarts Helsinki performance or exhibition did you visit most recently?
"I constantly go to students' performances at the Sibelius Academy, because I want to keep myself up-to-date on things that are happening here. In each concert, I'm impressed by the skill level of students, and it's great to see how students grow into music professionals over the years. I enjoy being able to be part of their journey and contribute to their personal growth in a positive way."
About Uniarts Helsinki
Uniarts Helsinki is an open meeting place for the arts – an ambitious university community for bold reformers and experts in tradition. We cultivate a unique environment that helps artists grow and strengthens the power of art as a driver of change. Uniarts Helsinki is among the leading performing arts universities in the world, and it is comprised of the Academy of Fine Arts, Sibelius Academy and Theatre Academy. We have about 2,000 students and about 700 full-time equivalent employees.
#workingatuniartshelsinki #weareuniartshelsinki