Fine Arts degree student: The best thing about Uniarts Helsinki is being a part of an international art community
Read an interview with Natalie Hamada.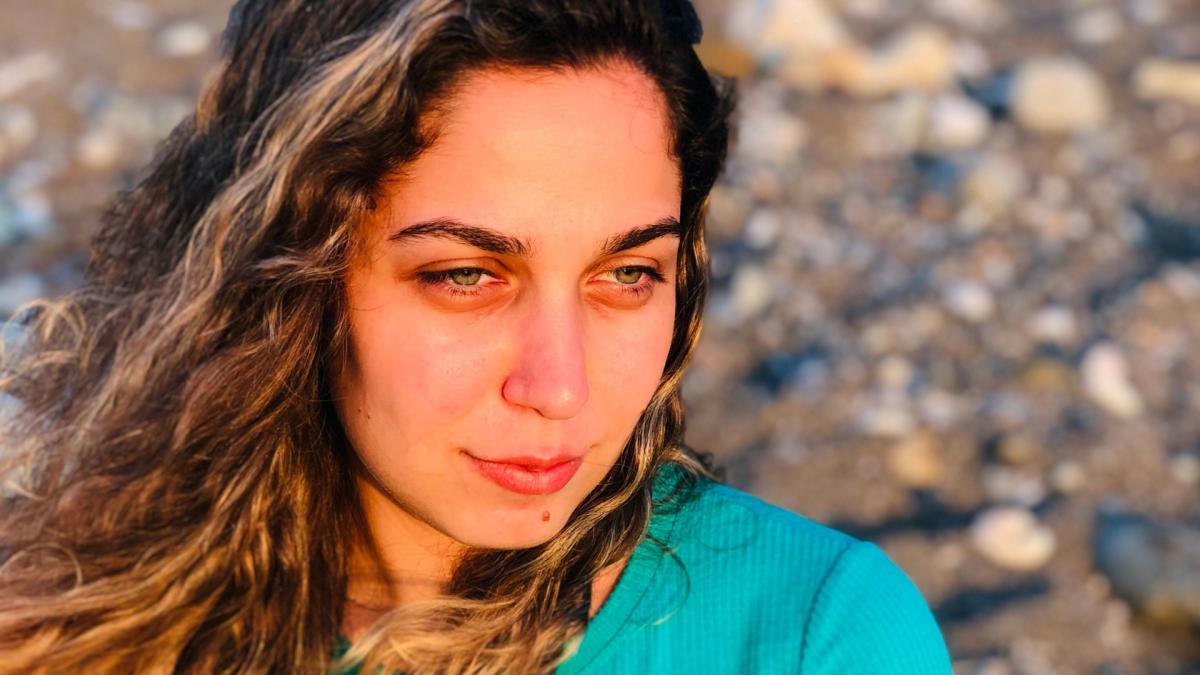 Who are you and how did you end up studying at Uniarts Helsinki?
I am Natalie Hamada, 27 years old, and I am from Syria. I have studied printmaking for seven years at the Faculty of Fine Arts of Damascus University, where I graduated with a bachelor and a master's degree in fine arts. I have also been teaching silkscreen and relief printing there for two years.
I read about Uniarts Helsinki's Academy of Fine Arts and its affordable master's programmes in the social media and the university website. This got me interested in completing my postgraduate studies in Finland.
What did you think about the admissions process?
I was successful in my application for the Master's programme in Fine Arts, specialising in printmaking. It was an online application form where I filled my information and downloaded the required documents – including my portfolio. I also applied for the Uniarts Helsinki's tuition fee waiver.
How did you prepare for the interview?
I was invited to the interview as part of the third assessment level. It was an online meeting and I felt that the conversation was quite informal. The teachers introduced themselves and then they asked me some questions such as why I had chosen Uniarts Helsinki, what inspires me in my artistic practice and at the end they asked me to go through my artworks.
What did you think about preparing for the advance assignments?
It took quite some time to choose the works I wanted to show.
In my artistic practice, I work with different printmaking techniques such as silkscreen, relief, lithography and etching, so I decided to show a variation of art prints in my portfolio.
What has it been like to study here, and what has your experience of Helsinki been?
I have really benefited from the university facilities – materials, well-prepared printing workshops and a studio space. Being in Helsinki has been such a nice experience for me as an artist and as a student. There are always many interesting art events going on – exhibitions, open calls, group sales exhibitions and much more. In addition, as students, we enjoy many discounts such as public transport tickets.
What do you think are the two best things that describe Uniarts Helsinki?
For me, best things are the studio spaces that are offered for all the students in the university building and the workshops that are open to us 24/7.
What are the most memorable projects you have been involved with?
Recently, I took a part in Saari 2021 course on Kuninkaansaari, a very beautiful small island in Helsinki. It was one of the most inspiring courses I have completed; we were able to stay on the island with teachers for six days. We were in the middle of untouched nature – taking in the views, walking, reading and having many interesting workshops and activities. It was an inspiring experience after all the challenges of online communication during the corona pandemic.
What is your typical day like at university?
Typically, I am at the printmaking workshops mixing inks and creating something colorful, having borrowed all the required materials and professional tools from the subject area. I like to use the Project Space to view my works – I can hang them there for a while and have my small exhibition with appropriate lighting. Meanwhile, I can listen to music, document my artworks and enjoy my coffee.
What's been the best about studying at Uniarts Helsinki?
The best things are being a part of an international art community where I have been introduced to so many other artists from different countries. I have been able to hear their perspectives and sometimes work with them on course tasks. Sometimes I might invite a teacher or an artist to my studio and we can discuss my work – it is so inspiring to me especially during the process of making the work.   
What tip would you give to other students considering applying to Uniarts Helsinki – especially overseas students?
I recommend Uniarts Helsinki – it is a rich and vibrant art community to be in as an art student where everyone can get the support they need to develop and make their own career plans.
It's advisable for new applicants to take their time building their portfolios, choose the works that highlight their interests and to be trustful of their creations. Also, I think it's very important for overseas students to remember that the residence permit process might take time. Best of luck to them! We hope to meet them, learn with and from them, and help whenever it's needed!