Fine Arts degree student: Access to artists has been hugely valuable to me
Read an interview with Andreas Behn.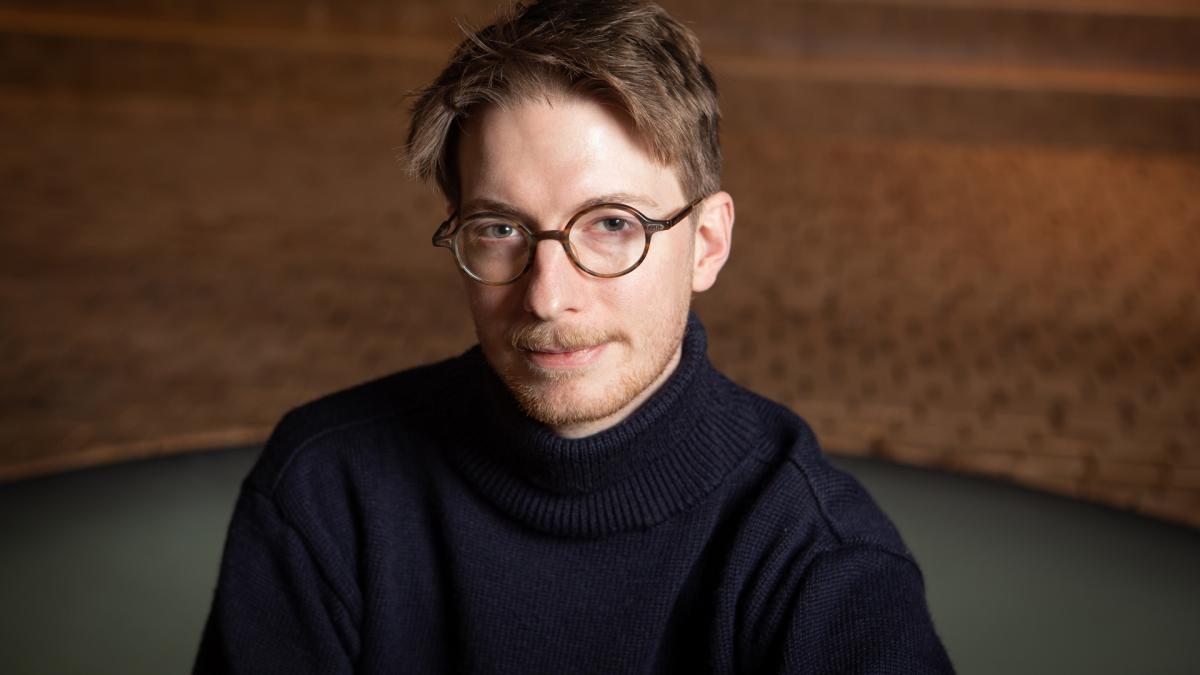 Who are you, what course are you studying and why did you choose Uniarts Helsinki?
I'm Andreas, originally from Swizerland and I am studying a master's degree in Fine Arts, specializing in painting. I had previously completed my bachelor's degree in Glasgow and I was looking for different master's degree options before I applied to Uniarts Helsinki. A few of my friends had completed an exchange programme here and had absolutely loved it. I got the feeling that it wasn't just the course that they had enjoyed but the whole experience had made an impact on them so that got me very interested in applying.
What did you think of the admissions process?
The admissions process was pretty straightforward for me. I had graduated from my bachelor's already and I was consistently working on new material in my studio. I submitted a portfolio and a cover letter, and when I was invited for an interview, it felt really natural for me. It wasn't complicated; I talked about my work and why I wanted to study here, and I felt comfortable as it was more like a chat than a formal interview.
What has it been like to study here?
My classes have been really enjoyable for me and some particular ones have had an impact on me as an artist. Meeting new people and new artists has been great; we often welcome visiting artists to university and to our studios, and we are able to have one to one discussions with them about our works. I think that access to artists and to other art students has been hugely valuable for me.
What has your experience of Helsinki been like?
Life in Helsinki has been good. I enjoyed moving to a new country, and Helsinki is a very comfortable place to live in. I wasn't sure how I'd make it financially but then I quickly found that a lot of things are subsidized for students and there is a wide network of support for us. I also worried that didn't speak any Finnish but I realized that the study environment was very international so I felt comfortable in my new surroundings. Helsinki is a beautiful city; you're by the water all the time and there are lots of nice spots to retreat to in the summer. You're spoilt for choice. I've grown to the Finnish culture; for instance, meeting friends and going to the sauna. I feel that I have made friends here.
What is your typical day like at university?
My typical day varies a lot. I am just finishing my master's so I am writing my thesis and I go to my studio to develop ideas. I don't just paint, I sometimes go and spend time in the wood workshop or another workshop. I don't have many classes at this stage.
What's been the best about studying at Uniarts Helsinki?
When I think back to when I started at Uniarts Helsinki, I realize I have grown so much as an artist. The university has definitely had an impact on me. There is so much energy here in the city so I would like to continue living here and working as an artist.
And what has been the most challenging?
The most challenging thing has been that there is a lot of freedom at the university. Now that I am going through the process of graduating, I have to set limits to myself and give myself deadlines. The freedom and the choice of study options are also a great thing but you have to have self-discipline. We do get a lot of support from the university too.
What tip would you give to other students considering applying to Uniarts Helsinki – especially overseas students?
Just try it! Come to Finland; don't be scared of dark winters! The university offers so much that it is definitely worth applying.