Ecological sustainability in art challenges the place and position of the artist, too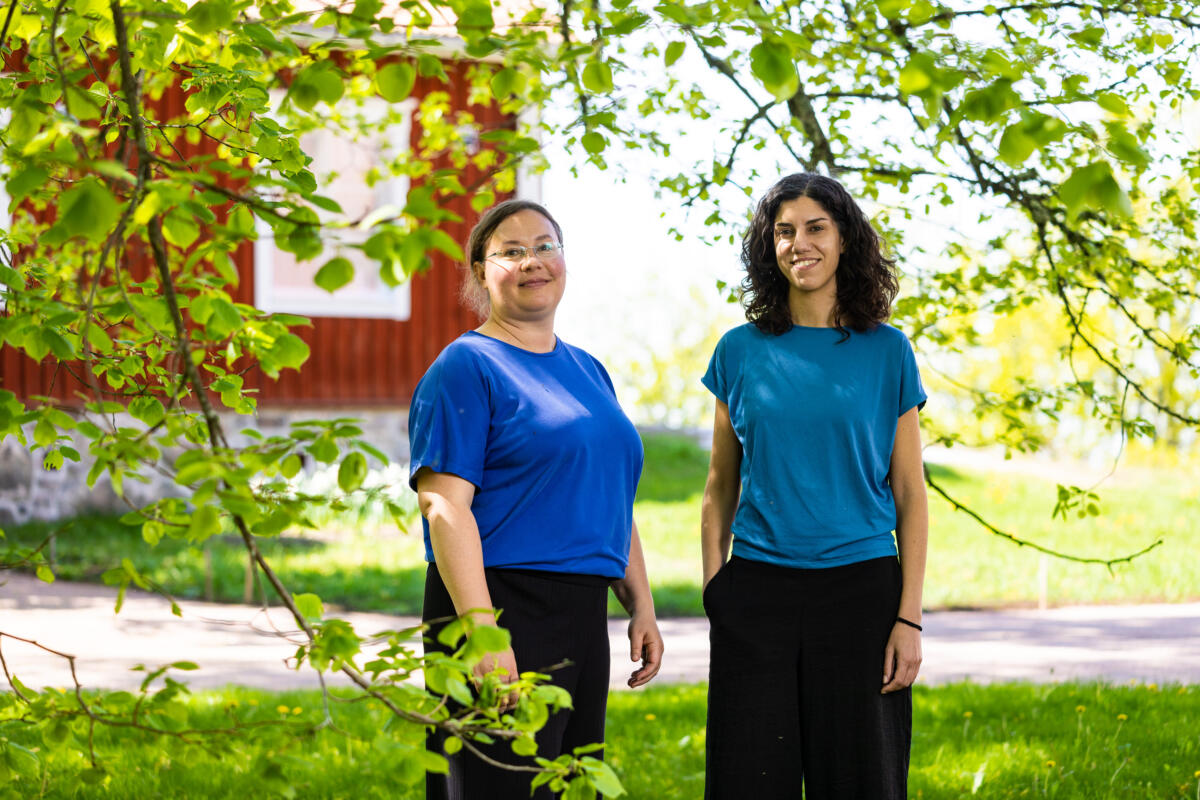 The Saari Residence, maintained by the Kone Foundation and located in Mynämäki, seems like a natural setting for the art and ecology themes that the Research Pavilion will explore this year. The Saari Residence is partly situated in a nature reserve: it is surrounded by Mietoistenlahti (Mietoinen Bay) and lush green nature and forest landscapes. Noora Sandgren and Elena Mazzi were selected for the residency period, and within the period of nearly two weeks, they have worked on their own projects, prepared presentations on them and had lively discussions with other residency artists of the Research Pavilion.
Sandgren explores the connections between humans and more than human beings in her project titled Soil relations. Mazzi, on the other hand, has examined the Polar Silk Road in her project for a few years already. Her explorations resulted in a video work titled The upcoming Polar Silk Road (2021), which has travelled the world in exhibitions and other screenings.
Sandgren and Mazzi think that the group of residence participants that has been working in the peaceful Saari manor area has been skilfully selected.
"Our various professional focuses and the fields of art that we represent have sparked ideas and conversations in an interesting way," comments Elena Mazzi, who has previously been awarded a home residency grant by the Kone Foundation.
According to Mazzi and Sandgren, when observing the everyday activities of the Saari Residence, it shows that the intention is to build basis for a more sustainable life and to promote discussions between the arts and ecology.
"We've been served vegan food on our joint meals, as well as wild food that we've foraged together from the nearby areas. The structure of work enables a more sustainable lifestyle as well as interaction so that we can come together and share our thoughts with each other."
A more profound look on human and natural cycles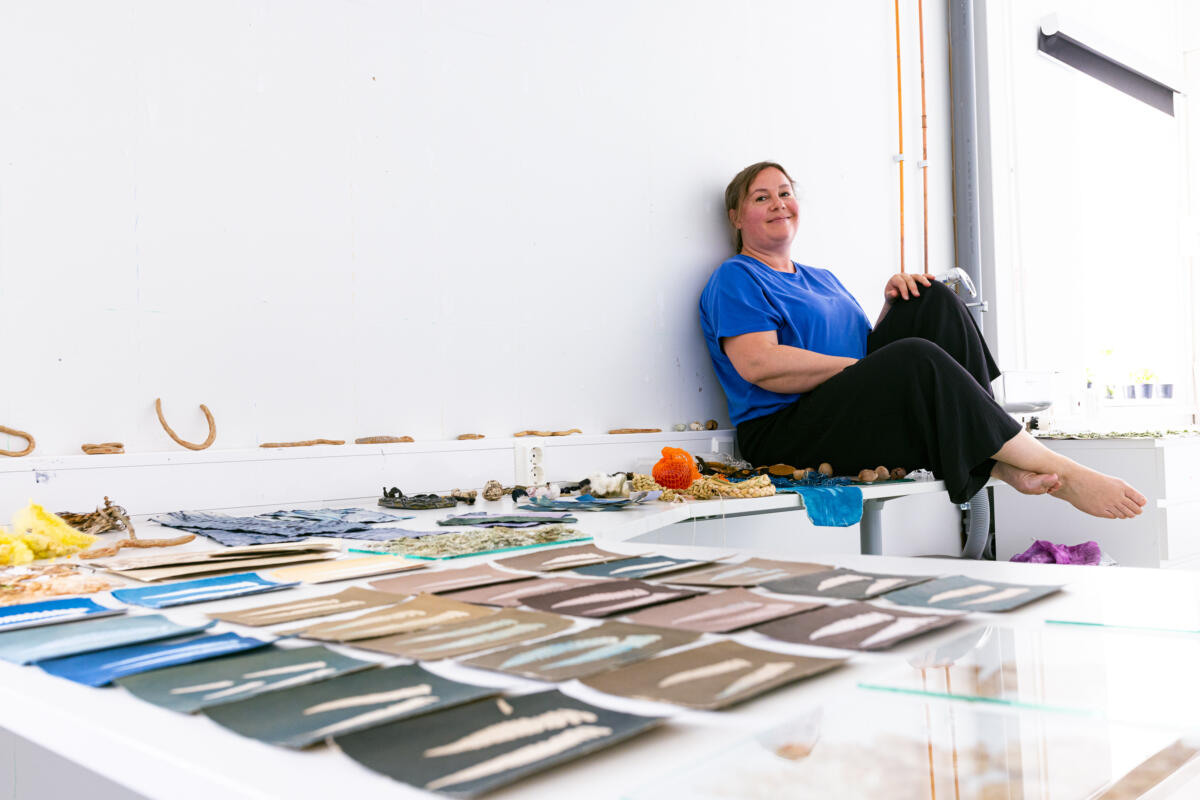 Mazzi and Sandgren, whose backgrounds are in photography and visual arts, both deal with questions of art and ecological sustainability by utilizing methods or hypotheses of natural sciences as part of their work. Mazzi has previously been involved in a research project focusing on agriculture and soil, while Sandgren has collaborated with biologists as part of her projects exploring material circulations and microbial agencies.
Artistic research is inherently challenging, because the knowledge or knowing that it results in can be unpredictable. Then again, the field is still young and its research practices are under development.
"Compared to other, more result-oriented research fields, artistic research seems to be situated, flexible and personal in different ways, as the researcher is forced to reflect on their position in a profound way when it comes to expectations on neutrality," Sandgren notes and makes a reference to the discussions she has had with various researchers.
In her photography-based works, Sandgren digs deep into her topic – the inter and intra-active relationships of humans and more than human beings – through embodied practice. Her aim is to build and understand bodily connections by aligning herself on an equal footing with other organisms and materialities. She exposes herself to various conditions observing the impacts happening in mutual ways.
Sandgren, who works in Helsinki and Hiidenvesi, has focused on camera-less photography considering for example how it may be based on immediate touch of bodies including her own.
"I created a performative score for myself, in which I press my body directly on the photographic paper for a long exposure and let the sunlight draw the image. I let all kinds of insects wander over me. Besides my outlines, the paper records marks of sweat and moisture, or whatever it is that the weather conditions expose me to."
Sandgren is interested in reducing some of the burdens photography carries historically, working with the problematics related to the use of power between the photographer and the subject of the photograph. One of her research questions has been how we can engage in reciprocal cooperation-based photography, where the processes of compost and microbes, for example, establish the framework and starting point for the picture with their decomposing work that moves at its own pace. Over time, compostable photos may decompose again and thereby take part in the chain of circulations.
What emerges as essential are various sustainability-related questions and the work of art, which may be slow-paced.
"We have institutions that are specialised in preservation, and a photograph that is fit for this purpose will probably last for hundred years, but what would it take for us to see the place and value of a piece of art that is able to decompose and thereby reflective of life," Sandgren asks.
Satirical moving image challenges people to reflect on great power politics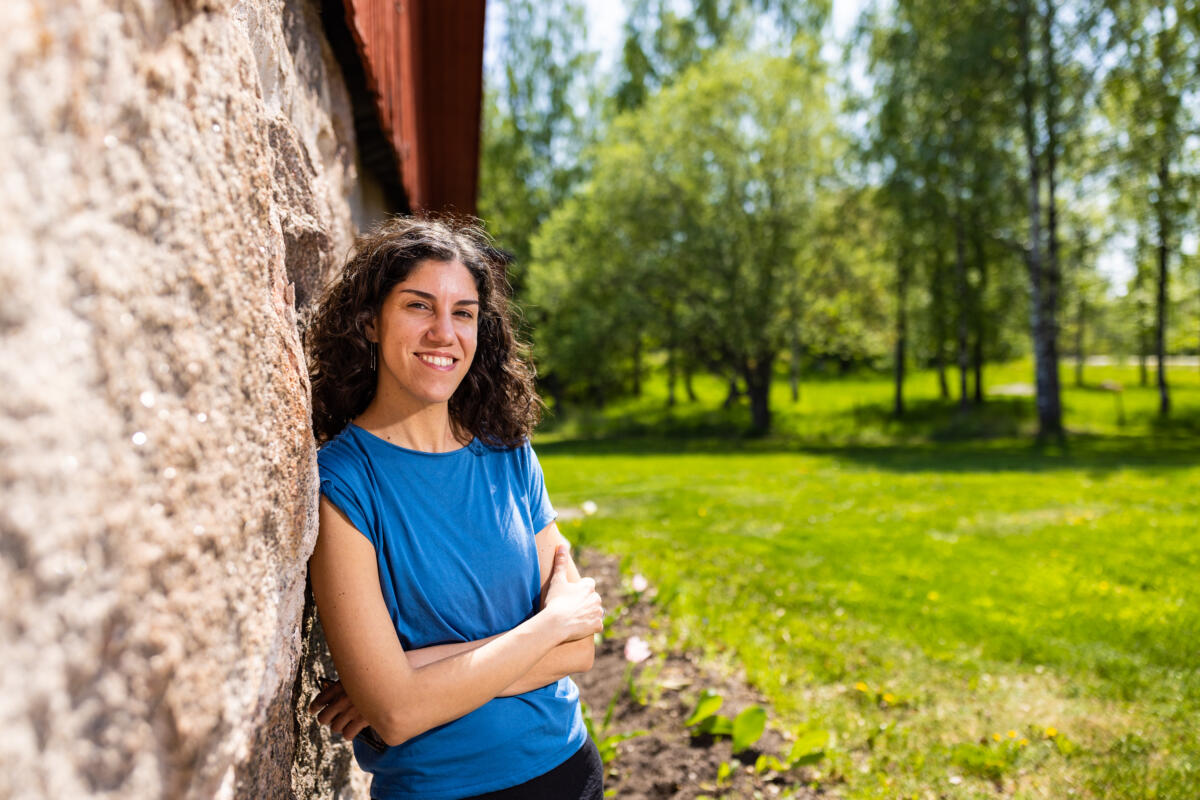 As for Elena Mazzi, her mediums are moving image and visual expression. In her video work titled The upcoming Polar Silk Road (2021), she discusses geopolitics and questions of power. In 2018, she spent time in Iceland, where she learned more about the Polar Silk Road initiative that China launched in the same year. This strategy aims at utilising natural resources and transporting them to China on Arctic sea routes north of Russia. This is now possible due to melting of the Arctic regions, which is happening at an increased pace and caused by climate change.
Turin-based Mazzi was inspired by the book Artico – la battaglia per il Grande Nord (2018, English translation: Arctic. The Battle for the Great White North) by Marzio G. Mian, and during her stay in Iceland, she ended up filming material for her video work and interviewing people there. As an artist, the opportunity to delve into these governmental and intergovernmental and geopolitically sensitive issues and events was not simple to gain.
"I asked Marzio for help. It was not until this journalist reached out to the powers that be in Iceland that the doors got opened for me," Mazzi explains. This example demonstrates the position of art and people's attitudes towards art when reflecting on tensions caused by global politics.
In her work, Mazzi combines a strong ironic approach with facts and fiction. She is highly aware of her own carbon footprint as she travels the world and produces her works, and also of the kind of impression that she wants to create of the milieus that she captures.
For example, she avoided depicting the grandiosity and uniqueness of the Icelandic nature in ways that we are used to seeing.
"The idea was to steer people's thoughts away from tourism-like imagery and to use satire to concentrate the attention on how absurd it is that great powers like China are using climate change to promote their geopolitical and financial interests, and yet that's exactly the reality that we're living in at the moment."
Mazzi sees a lot of potential in how art can help us create imaginary worlds and non-familiar points of view on familiar things.
"This can be utilised to a greater extent in teaching work, for example, and in education in general. We shouldn't content ourselves with one-way thinking and instead, imagine, utilise and live out new languages and worlds as part of our thinking."
Text: Heidi Horila