Sensory expertise
The expertise of artists is an under-utilised resource in society. Artists can reveal hidden societal structures or initiate cultural change. Research demands that artists speak boldly and take their place in the public space.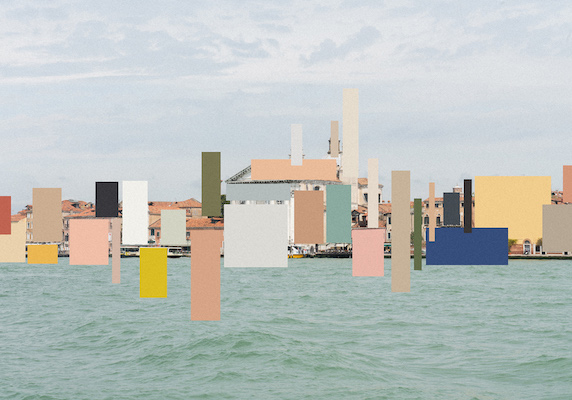 "Helsinki, Ylä-Malmi Square, Thursday 16.5., 10:17 a.m. The sun's shining brightly even though it's cold. Someone's carrying a heavy bag of groceries and has to switch hands every now and then."
This is what an excerpt from a co-writing experiment organised by visual artist Lena Séraphin at the Venice Research Pavilion in June may sound like. In the experiment, writers will go to any public space, observe their environment and write down their observations during a 72-hour period. Breaks are allowed.
The method is based on an experiment done by French author Georges Perec in the 1970s. Perec wrote alone, in his home neighbourhood in Paris. Some of those participating in Séraphin's workshop will be writing in Venice, some at the Marksjö swamp in Sweden and some in Malaga, for example.
The exercise is open to everyone, so anyone can pick up a pencil and notepad and start writing. The location does not matter as long as it is public. Only the time in mid-June has to be the same for everyone. The aim is for a graphic artist to compile the texts into a kind of map or timeline at the end.
But what does writing down observations have to do with artistic research, then?
"Writing is often something you do alone. We're studying how being aware that other people are writing affects how you write. One question is whether we're programmed to see certain things and ignore others", Séraphin says.
Art is not just a product
Séraphin's Wording – Collaborative Writing in Public Space co-writing exercise is part of a series of five free workshops open to all, which will be held in June at Uniarts Helsinki's Research Pavilion in Venice.
The larger project is titled Disruptive Processes. The group includes ten experienced artists hailing from Finland and Sweden. Most of them are visual artists but there are also theatre and dance artists involved.
What all the workshops have in common is that little or no works or other finished products will be taken to Venice, instead the group will do art and research together at the venue. The idea behind this is based on ecological thinking and a critical attitude towards the institutional art world's practices, such as exhibitions.
"We want to change practices so that the exhibition space is a place where things are done together", Séraphin says.
According to Séraphin, art is not just a product, but an integral part of democratic society. Therefore artists should also be seen in public spaces and be more involved in public debate than they currently are.
"Democracy is not some principle that upholds itself. We must use freedom of speech, and it implies to also listening to others", she says.
The artist is an expert viewer
Using freedom of speech by taking part in public debate isn't always easy. There are few art magazines in Finland and their readerships are small. A limited number of people go to exhibitions. Big newspapers feature economists and politicians, and social media discussions usually devolve into shouting matches.
However, there are many ways to participate. For example, Lena Séraphin is participating in teacher training as an expert in a project that develops art as a teaching tool. Her role as the pedagogue's partner is to observe teaching situations and bring means of interaction from art into them. According to her, the artist is an expert of viewing and thinking.
"Already as a student I had a hunch that maybe before I can learn to paint, I have to learn to look. Artists can observe the structures of society from a new and often corporeal perspective", she says.
This view is shared by Anna-Kaisa Rastenberger, professor of exhibition studies and spatiality at Uniarts Helsinki. According to Rastenberger, who is on the research pavilion's switchboard, or steering group, artistic expression requires a "staggering amount" of thinking.
"Visual art involves a lot of things that don't easily translate into a verbal form. However, artists and especially artistic researchers are capable of doing it", she says.
Art itself is a radical statement
Artists can sometimes be belittled in public discourse. People talk about "grant artists" and discuss whether art is worthwhile – even though it has been proven long ago that yes, it is worthwhile, both in terms of people's wellbeing and the national economy.
Anna-Kaisa Rastenberger thinks choosing art as a career is already a statement and political act in itself. "Artists' livelihoods are uncertain and no direct career path is guaranteed. Being an artist is radical politics", she says.
According to Rastenberger, society needs artists right now, perhaps more than ever. Art can help reveal things and structures that are subject to political decision-making. She mentions climate change and the state of the environment as an example.
In order to change our consumption habits and entire way of thinking, which is based on continuous economic growth, we need the expertise and visions of artists as well as their ability to see a different future.
"We need rapid changes, and they start from cultural understanding. Cultural means can be surprisingly important when a large group of people makes decisions together. In art, things take on a new form that has a different effect than lecturing or other persuasion strategies", she says.
Facts
Experts from several fields will meet in Venice
Uniarts Helsinki's Research Pavilion in Venice puts a spotlight on artistic researchers with expertise in a variety of fields. The research pavilion will feature issues related to, for example, ecology, such as global warming, biodiversity, collectivity and posthumanism, that is, humans as a species among others.
Topics covered in Disruptive Processes vary from feminism to sensing urban space and building a shared meeting space, the Temporary Agora, with sculptor Anni Laakso.
Many research pavilion projects also consider the negative effects of tourism and art tourism. A project taking one of the strongest stances is Swedish artist duo akcg's (anna kindgren and carina gunnars) Where did art go?/get lost! workshop as part of the Disruptive Processes group's work. The workshop will be exploring whether art these days is a market economy product or concept that can be transported from one place to another to be exhibited.
Read the whole series of articles
Artists digging up contaminated soil
Creativity, thinking and activism