Maj Lind Piano Competition brings excitement in October
The International Maj Lind Piano Competition will be bringing young keyboard virtuosi from all over the world to Helsinki in October.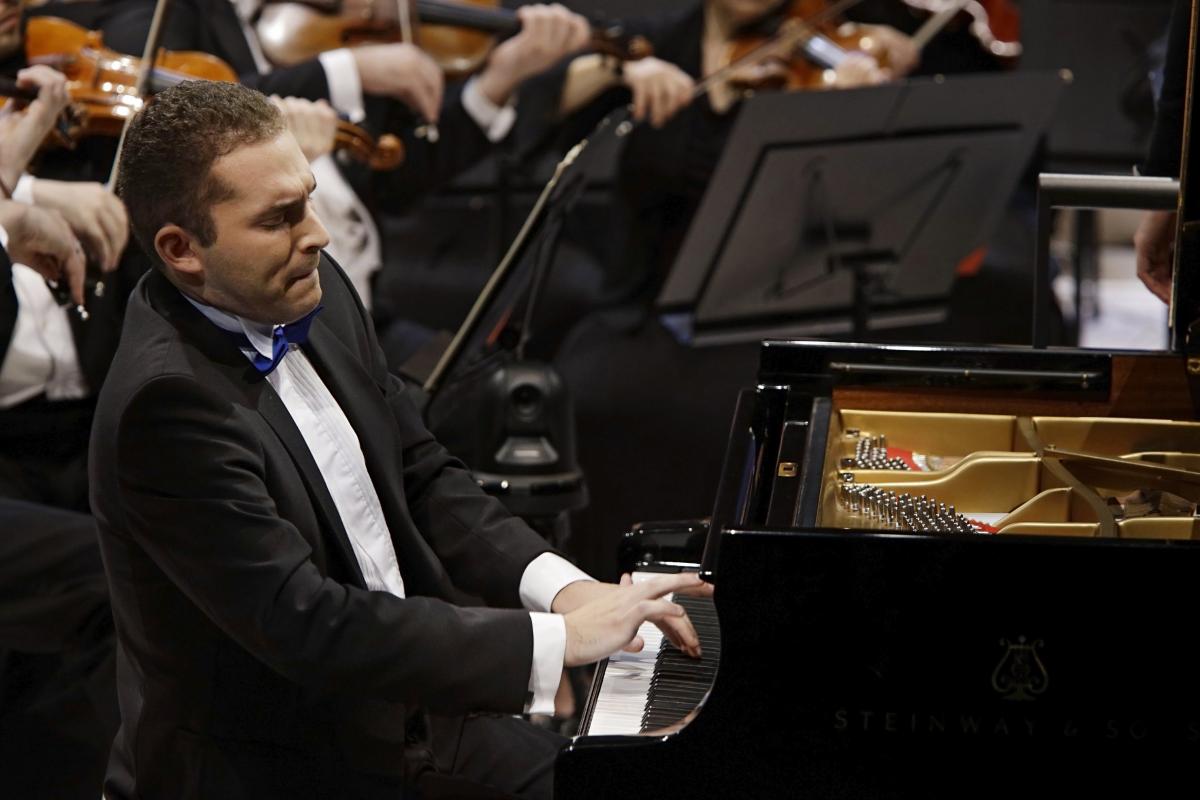 The lucky competition applicants will play a wide selection of familiar works by composers ranging from Beethoven to Sibelius and from Rachmaninov to Chopin, but also more recent repertoire. 
The contestants successful in the exciting first two rounds will proceed to the chamber music finals, in which they will perform a piano quartet with either the Kamus or the Meta4 Quartet. The competition will culminate in orchestral finals at the Helsinki Music Centre on October 26–27, 2022 in which the best six contestants will perform a piano concerto with the Finnish Radio Symphony Orchestra conducted by Anna-Maria Helsing.
Keeping a sharp ear on the players will, in addition to the audience, be a Jury of nine internationally-acclaimed piano professionals. Prizes totalling nearly €109,000 will be awarded. Participating in the competition is, for talented young pianists, nevertheless above all an opportunity to come one step closer to the career of their dreams.
The high-profile competition goes back a long way. It is named after its benefactress, Maria "Maj" Lind (née Kopjeff, 1876–1942), a keen amateur music-lover. The first Maj Lind Competition in 1945 was a national one. It became international in 2002 and has been organised once every five years by the Sibelius Academy of Uniarts Helsinki. The International Maj Lind Piano Competition held in 2017 was won by US pianist Mackenzie Melemed. The applicants accepted for this year's competition will be announced in June. 
Come and support your favourite on the road to victory and enjoy the intoxicating competition atmosphere. Tickets will go on sale in May 2022 on Ticketmaster.
Competition schedule
First round October 14–18 / Sibelius Academy concert hall, Pohjoinen Rautatiekatu
Second round October 20–21 / Sibelius Academy concert hall, Pohjoinen Rautatiekatu
Chamber music finals October 23 / Sibelius Academy concert hall, Pohjoinen Rautatiekatu
Orchestral finals October 26–27 / Helsinki Music Centre
Further info
majlindcompetition.fi

Terhi Luukkonen, Secretary General
terhi.luukkonen@uniarts.fi
majlind@uniarts.fi
Mila Kajas-Virtanen, Communications Manager
mila.kajas-virtanen@uniarts.fi
majlind@uniarts.fi
Follow the competition
IG @majlindcompetition
FB @majlindcompetition
Twitter @majlindpiano