'I encourage everyone to be incomplete and to search,' says Paula Vesala, dramaturge, actor and musician
Paula Vesala is one of the Uniarts Helsinki's Alum of the Year in 2022.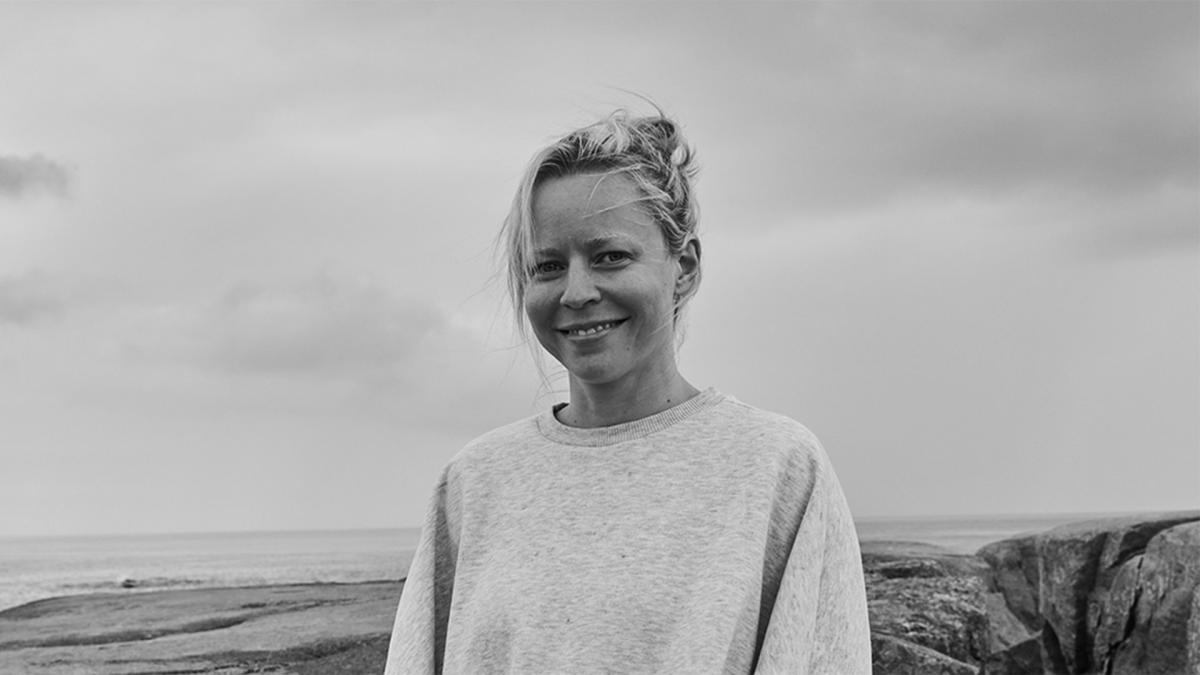 Paula Vesala, who started their studies at the Sibelius Academy of Uniarts Helsinki, graduated as a dramaturge at the Theatre Academy of Uniarts Helsinki in 2014. Vesala also holds a master's degree in playwriting from the University of California.
We sat down and discussed art education and making art.
They say you're born an artist. Is that so, or is it possible to study to become an artist?
'I come from a family with no artists. I grew up in a small town with a total of 14 pupils in primary school. There were no ballet lessons, and no one took me to violin lessons. The spark for self-expression was strong anyway. In day-care, I made songs from picture books and took myself to where I could sing. I decided on the roles for school plays – I sang, wrote and played. It was only in upper secondary school in Kuopio that I got in touch with the theatre. When no one took me to watch plays, I read Kristian Smeds, Sirkku Peltola, Rosa Liksom and Sarah Kane at the library. I've applied to art schools because I've had a desire to learn, and especially to challenge my thinking. Although education doesn't make anyone an artist, for me access to a school was an important gateway to working life.'
What's the significance of talent in making art?
'I think talent is a mystical term. I prefer to use the word propensity. When people say that someone threw away their gifts, well, there's no such thing. The most important thing is motivation. Without it, there's nothing. The ability to keep going makes an artist. The ability to motivate yourself to keep going. Enough perseverance to find your own way of giving form to an idea and sharing your observations so that it can be interpreted by others.'
What does theatre mean to you?
"In my opinion, theatre is the most wonderful art form, because it's as fleeting as humanity itself. Constantly moving, in the moment, always searching itself. There is such inexplicable absurdity, and it fascinates me.'
What's your message to those who dream of studying fine arts?
'I never graduated from the Sibelius Academy, even though I studied there for ten years. At the same time, I travelled around Finland with a band and had a child. Still, the studies were very important to me, and they developed my thinking and skills enormously. But art schools can also be hard because art studies may involve turmoil with your own identity, image of humanity and world view. I encourage you to be incomplete during your studies and to search, so that you don't have to think about proving your competence to anyone. The hardest thing is to protect your own ideas – yet it's the most important thing. Endless questioning may give you anxiety, but, in the end, all discussions take us forward.'
In addition to a successful musician's career, you've acted and been a dramaturge in films and a variety of works in the field of performing arts. Have you achieved everything you wanted?
'I don't think I've achieved anything, rather I think that time is running out. During the coronavirus pandemic, I've become radicalised so that I want to focus on writing and composing exactly what I want.'
You're one of the Uniarts Helsinki's Alum of the Year in 2022. What does it mean to you?
'This is really nice. I've been so grateful for being able to study at the Theatre Academy of Uniarts Helsinki. Sometimes people ask me whether I'm more this or that, a writer, a composer, a performer – I always feel that I'm some kind of a side-track train, always in the intermediate spaces. I've tried to bring things to mainstream in pop music that I didn't see and hear there, at least in Finland, and I really don't think pop music is worth less than the other things I do. I see more similarities than differences between so-called genres. Balancing between very different productions and job descriptions hasn't always been easy, but I feel that it's an asset that I've tried.'
***
The selection of the Alum of the Year is an annual recognition for Uniarts Helsinki alumni who have been exemplary in strengthening the unique value and significance of art and arts education with their own actions.