13 prizes awarded in the Anja Ignatius violin competition of the Sibelius Academy
A total of 13 prizes were awarded in the Anja Ignatius Violin Competition organised by the Sibelius Academy of Uniarts Helsinki on Sunday, 22 January 2023.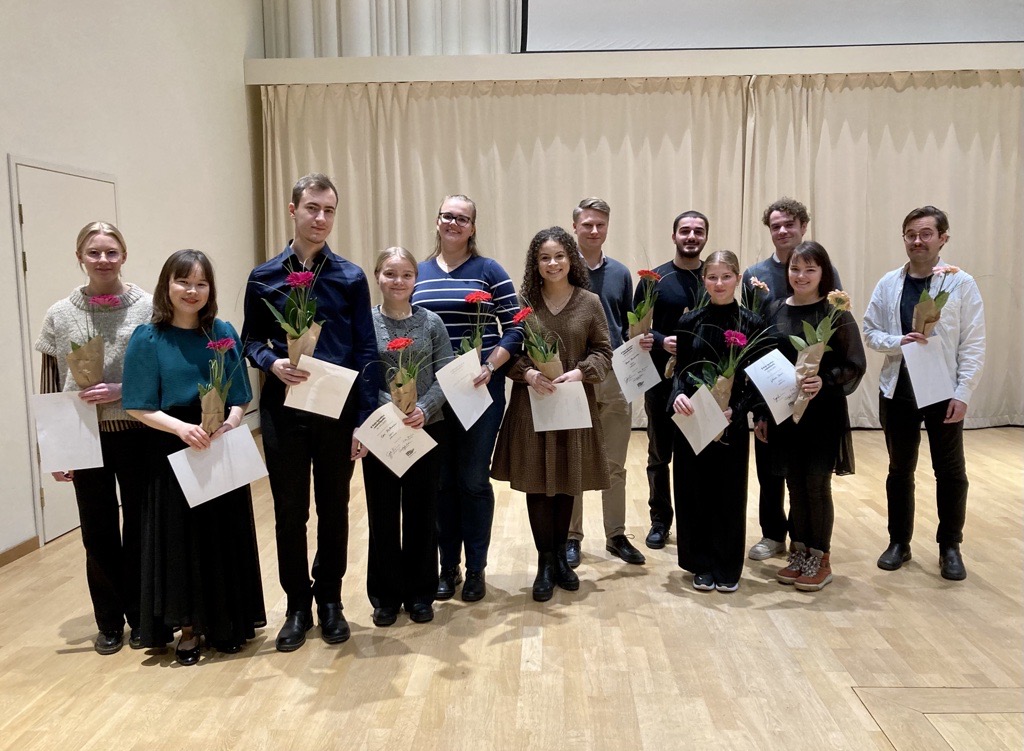 The second Anja Ignatius Violin Competition was organised on 20-22 January 2023 in the R building Concert Hall. The competition was open to all violin students of the Sibelius Academy, from the Junior Academy to doctoral studies, including exchange students. 41 young violinists participated in the competition.
"Anja Ignatius was more than anything a musician who expressed herself through the violin. Therefore, when evaluating the competitors, we paid particular attention to the violinist's depth, sense of style and versatility as an interpreter. The level of competitors was very high; very many of them are ready to participate in any international competition", said cellist Seppo Kimanen, chairman of the competition jury.
The competition jury consisted of experts from outside the Sibelius Academy. In addition to Kimanen, the board included violinists Terhi Paldanius and Carolin Widmann.
Thirteen prizes were awarded in the competition: four prizes of 1,500 euros, four prizes of 900 euros and four prizes of 600 euros, one of which was shared ex aequo (equally) between two competitors.
Prize-winning violinists in the competition
Prizes of 1,500 euros:
Elsa Hasu, Adrián Ibáñez-Resjan, Triinu Piirsalu, Aino Yamaguchi
Prizes of 900 euros:
Essi Kettunen, Onni Kunnola, Lina Leikola, Charlotte Loukola
Prizes of 600 euros:
Nikoloz Japaridze, Elisa Nokelainen, Albert Sahlström
as well as Gloria Ilves 300 euros and Harry Rayner 300 euros