All the Truths We Cannot See: A Chernobyl Story
The exceptional opera collaboration premieres in Helsinki and Los Angeles in 2021.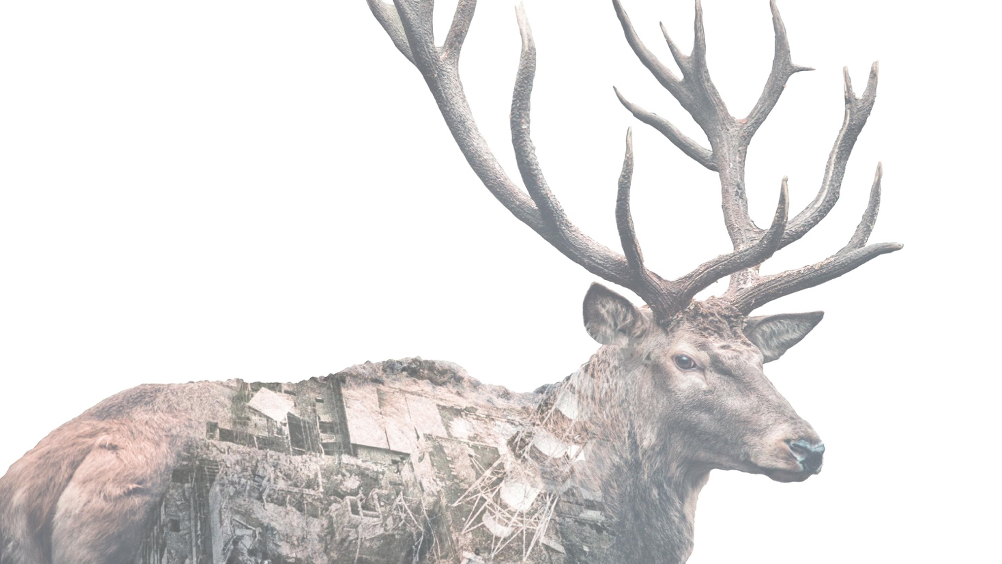 About the production
All the Truths We Cannot See: A Chernobyl Story is an opera by Uljas Pulkkis and Glenda D. Goss. It is produced as a collaboration between Uniarts Helsinki's Sibelius Academy and the USC Thornton School of Music. Students from these institutions join forces in an opera production, which will premiere in Helsinki on 26 March 2021. The American premiere will take place in Los Angeles on 21 April 2021. All the Truths We Cannot See: A Chernobyl Story explores the explosion that happened at a power plant in Chernobyl, Soviet Union in 1986, as well as its reasons and consequences.
Opera synopsis
In a pristine region where nature and animals have thrived for centuries, wildlife biologist Lana Fedorova is devoting her life to protecting species that have been hunted nearly to extinction, including a rare white deer. Ominously, in a nuclear plant nearby, the arrival of a new director, the ruthless and power-hungry Allura Ivanova, rattles the staff and sets the stage for internecine strife between the zealous bureaucrat Borys Slykovitch and ambitious engineer Maksym (Max) Smirnov. When Allura learns that Max, who was her rival for the directorship, is to marry Lana, Allura's former lover, she swears revenge. Max's confidence is shaken, and on his next all-night shift at the station, an accident causes the meltdown of one of the reactors. In the ensuing catastrophe, the region and its people are poisoned, and the survivors are forced to evacuate their beloved town. Months later, Max is summoned to headquarters by Party officials and learns that he can save his career only if he brings Allura the trophy head of a rare white stag. Interweaving through the human actions, the region's Silver River and its animals have their say.
Showtimes
Helsinki, Finland:
Helsinki Music Centre, Sonore hall
Friday 03/26/21 at 6.30 p.m.
Saturday 03/27/21 at 4 p.m.
Monday 03/29/21 at 6.30 p.m.
Tuesday 03/30/21 at 6.30 p.m.
Wednesday 03/31/21 at 6.30 p.m.
Thursday 04/01/21 at 6.30 p.m.
Los Angeles, United States:
The shows in Los Angeles will take place on April 21st to 25th 2021 in USC:s Bing Theatre.
Artistic working group
Uljas Pulkkis, composition
Glenda Dawn Goss, libretto
Ken Cazan, director
Markus Lehtinen/Brent McMunn, conducting
David Jacques, stage and lighting design
Sean Cawelti, video production design
Pia Lasonen, costume design
Riina Laine, make-up design, body painting artist
Student cast
Svitlana Fedorova (Lana) – Maria Turunen / Victoria Lawal (USC Thornton)
Maksym Smirnov (Max) – Tuomas Miettola / Daniel Fields (USC Thornton)
Allura Ivanova – Olivia Kyllönen / Natalie Sheppard
Elk, Babusya, Voice, Ihor – Ruut Mattila
Borys Slykovitch – Luke Scott / Jehoon Chung (USC Thornton)
Hare, Kuzma, Town Cryer – Jasper Leppänen
Berehnia, Yulia, Voice, Dosimeter 3, Robot 3, Firefighter 3 – Stella Tähtinen
Mavka, Nadyia,Voice, Dosimeter 2, Robot 2, Firefighter 2 – Manon Gleizes
Bear, Dosimeter 1, Robot 1, Firefighter 1 – Iris Candelaria / Sunwoo Park /Thornton)
Elena, Elk, Soldier, Townspeople – Irina Nuutinen
Follow the blog
In our blog you can follow the progress of this joint effort, get to know the key people, read professional articles and join the discussion about topics connected to the relations between opera and the environment.
The associated Opera and the Environment Conference
At the same time with the Helsinki performances, we will organise an international conference to highlight the current issues on relationships between arts and environment.
Financers
The opera project is supported by the Jane and Aatos Erkko Foundation.
Contact information
Mirka Rättyä, producer, +358 50 526 2005, mirka.rattya@uniarts.fi
Markus Lehtinen, professor, +358 40 5651547, markus.lehtinen@uniarts.fi
Damien Elwood, Opera Program Manager, USC Thornton, tel: 213.740.6451, damien.elwood@usc.edu