Small Recording Room
The Small Recording Room is located within the Large Recording Room in Musiikkitalo.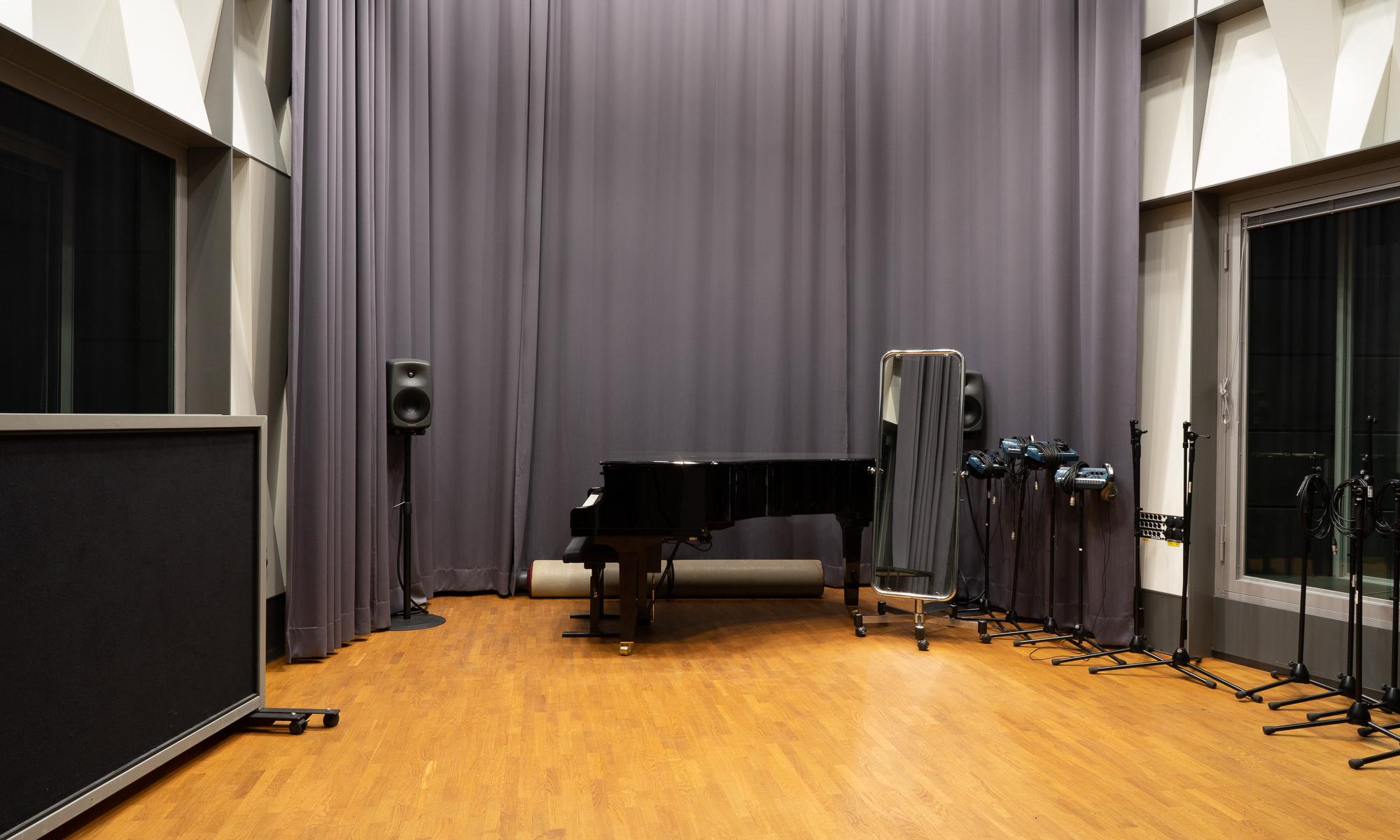 Introduction
The Small Recording Room is equipped with 16 channels of Grace Design microphone preamplifiers. The microphone preamplifiers can be remotely controlled from the studio block control rooms. For musician listening, there are 4 pcs. of Aviom A16II ethernet-based headphone amplifiers. The equipment also includes a Yamaha grand piano with midi output.
Size
41 m²
Equipment
2 pcs. Grace Design M802 8-channel microphone preamp
4 pcs. Aviom A16II headphone monitor mixer
4 pcs. Sennheiser HD25-II headphones
4 pcs. Sennheiser HD518 headphones
2 pcs. Neumann KM184
2 pcs. Shure SM57
8 pcs. König & Meyer 210/9 microphone stand
4 pcs. König & Meyer 259 low microphone stand
2 pcs. König & Meyer 21021 overhead stand
2 pcs. Radial J48 active DI
2 pcs. Genelec 8050 speaker
Presonus Central Station
BenQ W6500 projector
Motorized screen
Yamaha midi grand piano
Facilities and activities