Sibelius Academy's admissions results 2021 (Junior Academy)
You can also inquire about the results by e-mail at siba.admissions@uniarts.fi.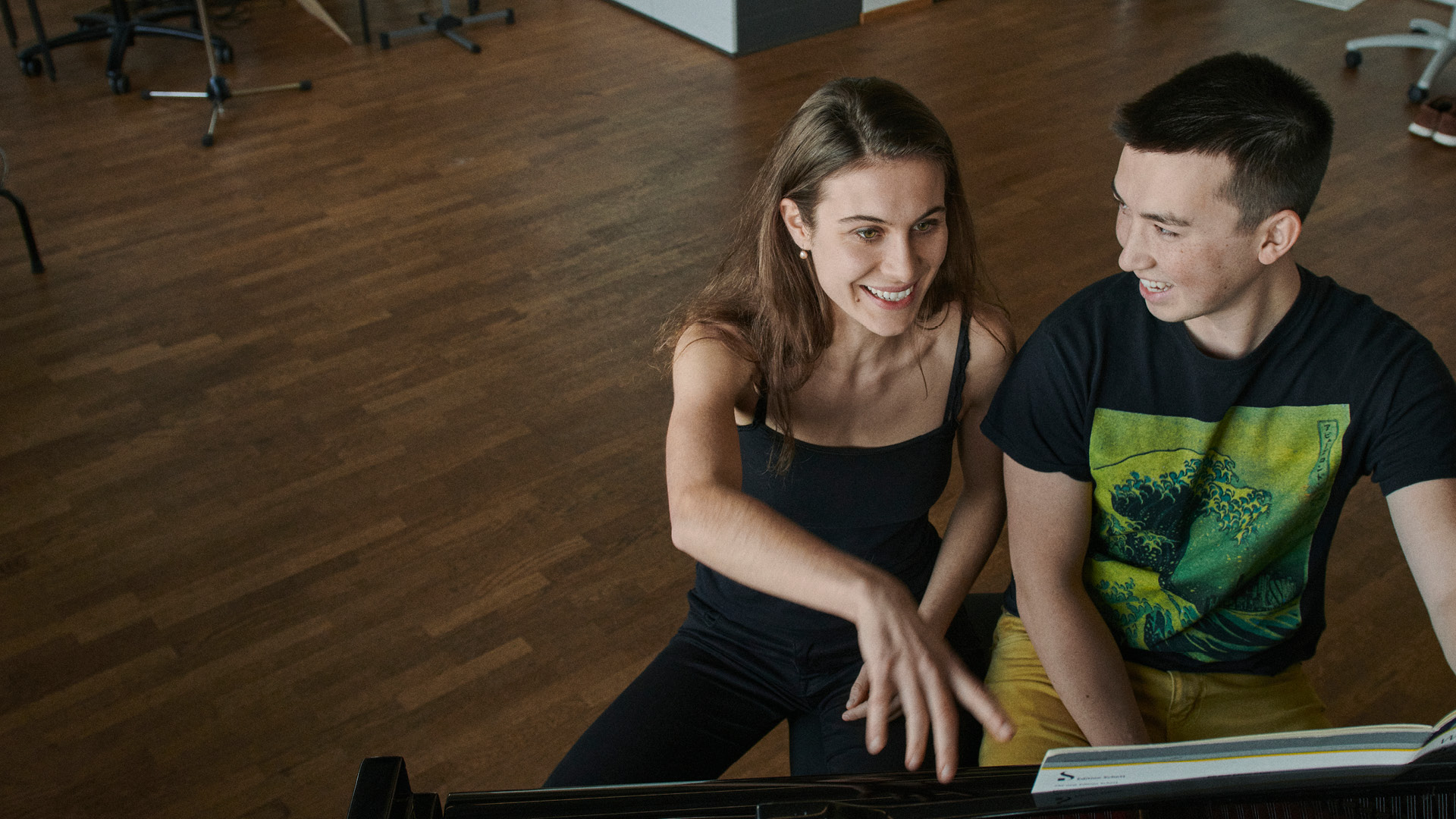 Feedback on the entrance examinations
You have the opportunity to receive feedback on your entrance examination performance. Feedback is intended to guide you to further improve your performance and help you identify areas for development.
Junior Academy admissions
The Dean of the Sibelius Academy has decided that the following applicants are admitted as students to the Sibelius Academy's Junior Academy:
Classical Music Performance, instrument
Accordion
Tukkimies Anna Eerika, Vihti
Ullgrén Eemil Vihtori Hannunpoika, Kontiolahti
2
Cello
Malmivaara Maria Saima Susanna, Porvoo
Puhakka Taika Ilona, Helsinki
2
Double bass
Genevet Martti, Helsinki
Huhdanpää Severi Jaakko Johannes, Helsinki
Huima Klaara Aurora, Helsinki
Miettinen Timo-Pekka Mikael, Simo
4
Flute
Kujala Sonja Anna Julia, Lappeenranta
1
Guitar
Kujala Tuomas Väinö Valtteri, Lappeenranta
1
Harp
Hamann Anna-Helena, USA – conditional acceptance
1
Kantele
Hauru Ilona Marleena, Espoo
Ulmanen Unna Alina, Lahti
2
Piano
Demirel Aamira Alika Melek, Lappeenranta
Ihonen Ahti, Helsinki
Pätiälä Isabella Eleonora Eerontytär, Espoo
3
Trombone
Matinlassi Oskari Ilmari, Vantaa
1
Trumpet
Turriago Ilona Vilhelmiina, Tampere
1
Violin
Aaltola Reeta Rebekka, Tampere
Holkko Kaisla Helmi Kaarina, Parainen
Nikkilä Kaisa Sofia, Heinola
Sorainen Félix Olli Diego, Lohja
4
Classical Music Performance, voice
Kivivuori Sereno Gabriel, Joensuu
1
Composition
no new students
Folk Music
Lappalainen Iida Annika Emilia, Haapajärvi
1
Jazz
Brandt Pyry Otso Mikael, Helsinki
Hänninen Helmi, Helsinki
Tikkinen Severi Joonatan, Jyväskylä
3
Music Theory
no new students
Confirming your study place and delivering your school certificates
New students will receive registration instructions with the acceptance letter.
To retain the right to enroll to the programme you have been admitted to, you must fill in and deliver a confirmation document of the acceptance of the offered study place to Sibelius Academy no later than 16 July 2021 at 3pm (Finnish time). The confirmation document should be sent via e-mail to siba.nuorisokoulutus@uniarts.fi. If you do not confirm your study place by the deadline, you will lose it.
If you have been admitted to Sibelius Academy's Junior Academy, you must also submit a certificate of studying in elementary or secondary education in Finland in the school year of 2021-2022. The certificate must reach Sibelius Academy no later than 25 August 2021 at 3pm (Finnish time). If you fail to provide the certificate in time, you will lose your study place at Sibelius Academy.