Sibelius Academy's admissions results 2020 (Junior Academy)
You can also inquire about the results by e-mail at siba.admissions@uniarts.fi.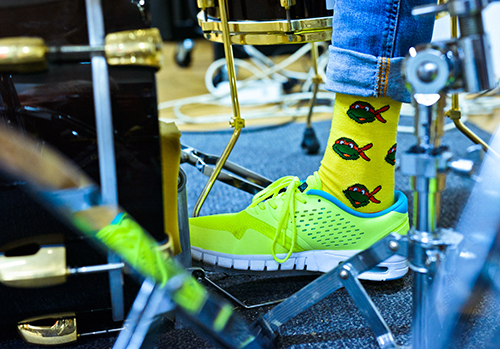 Junior Academy admissions
The Dean of the Sibelius Academy has decided that the following applicants are admitted as students to Sibelius Academy's Junior Academy:
Classical Music Performance, instrument
Accordion
Jalas Milla Sofia, Helsinki
Wiren Vilma Eevi Ilona, Kokkola
2
Cello
Reinilä Kristian Elias Juhani, Turku
1
On the wait list:
Kautto Eemil Oskar, Espoo
Clarinet
Bochkovenko Aleksandra, Helsinki
1
Flute
Järvinen Meri Olivia, Helsinki
Sippola Pirta Aaria, Helsinki
2
French horn
Marttila Laura Katariina, Tampere
1
Guitar
Arul Jothi Arul Medini, Helsinki
1
Harp
Ihanus Maria, Helsinki
1
On the wait list:
Valjakka Saara Sylvia, Lohja
Oboe
Forsell Áda Adelina, Lappeenranta
Varonen Anni-Elina Aleksandra, Salo
2
Piano
Gholami Aylin, Helsinki
1
On the wait list:
1. Ihonen Ahti, Helsinki
2. Niskakangas Kaika Sikuri Gabriela, Kempele
Trombone
Miettunen Emily Sophia, Vantaa
1
Viola
Kunnola Martta Alina, Kaarina
Lehtinen Pinja Maria, Espoo
Lehtinen Ronja Maria, Espoo
3
Violin
Niemi Olga Lea Alina, Espoo
Nokelainen Elisa Ellen, Espoo
Sahlström Albert, Vaasa
3
On the wait list:
1. Ristolainen Liina Rebekka, Rovaniemi
2. Aaltola Reeta Rebekka, Tampere
Classical Music Performance, voice
Matiusenko Tatiana, Helsinki
1
Composition and Music Theory
Composition
Larionov Maxim, Helsinki
Pesonen Joonas Miikka, Helsinki
2
Folk Music
Luotamo Kerttu Inari Amanda, Helsinki
Ylivaara Siiri, Sodankylä
2
Jazz
Pohjola Pessi, Espoo
Stanek Jaroslaw Olavi, Pirkkala
2
In total 26 new Junior Academy students
No new students were chosen to other main subjects / instruments.
Confirming your study place and delivering your school certificates
To retain the right to enroll to the programme you have been admitted to, you must fill in and deliver a confirmation document of the acceptance of the offered study place to Sibelius Academy no later than 2 September 2020 (3pm Finnish time). The confirmation document should be sent via e-mail to siba.nuorisokoulutus@uniarts.fi. If you do not confirm your study place by the deadline, you will lose it.
If you have been admitted to Sibelius Academy's Junior Academy, you must also submit a certificate of studying in elementary or secondary education in Finland in the school year of 2020-2021. The certificate must reach Sibelius Academy no later than 2 September 2020 (3pm Finnish time). If you fail to provide the certificate in time, you will lose your study place at Sibelius Academy.
Feedback on the entrance examinations
You have the opportunity to receive feedback on your performance in the entrance examination. The feedback is intended to guide you to further improve your performance and to help you find development areas.
Classical Music Performance, instrument
Accordion:
helka.kymalainen@uniarts.fi
ask for feedback between 26 August and 9 September 2020 via e-mail
Bassoon:
jussi.sarkka@uniarts.fi
ask for feedback between 26 August and 9 September 2020 via e-mail
Cello:
Hannu Kiiski (+358 400 235 642)
Thu 3 September 2020 between 5-6.30pm
leave a text message asking to call you back, you'll receive a call at 7pm onwards
Clarinet:
harri.maki@uniarts.fi
ask for feedback Thu 27 August 2020 via e-mail
Flute:
Petri Alanko (+358 50 5769 876) or petri.alanko@uniarts.fi
Thu 27 August 2020 between 4-6pm
you can also ask for feedback no later than Thu 27 August 2020 via e-mail
French horn:
Erja Joukamo-Ampuja (+358 50 3843 488)
between 26 August and 9 September 2020 (on working days)
Guitar:
Ismo Eskelinen (+358 46 923 3489)
Thu 27 August 2020 between 11am-2pm
Harp:
Päivi Severeide (+358 44 3538 534)
between 26 August and 9 September 2020
Oboe:
harri.maki@uniarts.fi
ask for feedback Thu 27 August 2020 via e-mail
Percussion:
antti.rislakki@uniarts.fi
requests sent via e-mail by 28 August 2020 will be answered on 4 September 2020 at the latest
Piano:
Hanna Aho-Oikkonen (+358 50 5896 153)
Thu 27 August 2020 between 3-5pm
Saxophone:
joonatan.rautiola@uniarts.fi
ask for feedback between 26 August and 9 September 2020 via e-mail
Trombone:
Line Johannesen (+358 40 4172 628)
Thu 27 August 2020
Viola:
teemu.kupiainen@uniarts.fi
leave a message between 26 August and 9 September 2020 via e-mail asking to call you
Violin:
reka.szilvay@uniarts.fi
requests sent via e-mail by 27 August 2020 at 6pm will be answered on 31 August 2020 at the latest
Classical Music Performance, voice
Sirkka Parviainen (+358 50 3470 481)
Thu 27 August 2020 between 11.30am-12noon
Composition and Music Theory
Tapio Tuomela (+358 50 3046 875)
you can also leave a text message asking to call you back
Folk Music
ask for feedback between 1 and 4 September 2020 via e-mail
Jazz
Jussi Kannaste (+358 50 541 0044)
or via e-mail jussi.kannaste@uniarts.fi
Mon 31 August 2020 between 2-4.30pm