Public art projects at the Academy of Fine Arts
Public art projects and competitions organised in collaboration with various partners are a part of our teaching.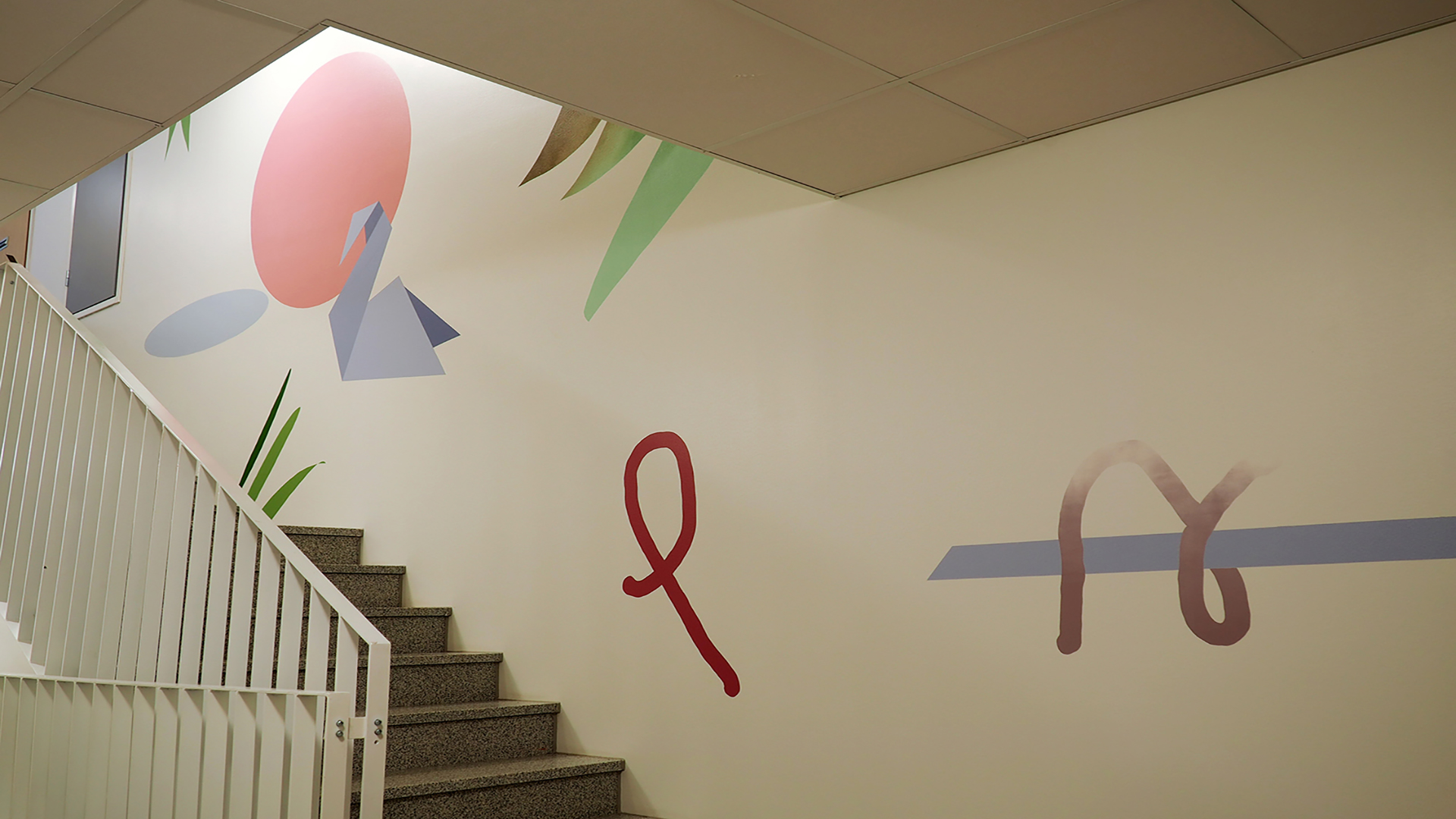 Introduction
In addition to artistic skills, public art projects require many practical skills. Studying the public arts at the Academy of Fine Arts gives students skills to participate in public art competitions, the ability to work with both the commissioner of the artwork and the developer as well as an understanding of the importance of public art within the field of art and in society.
The Academy of Fine Arts receives a large number of enquiries regarding various collaborative projects. We prefer pedagogically interesting collaborative projects that can be integrated into the teaching of the Academy. The art competitions that we organise in our courses follow, as far as possible, the general practices of public art.
Public art projects from the Academy of Fine Arts
Helsinki University Hospital (HUS) – Inner courtyard of Meilahti Tower Hospital
Saija Kivikangas
Rainbowloop
Helsinki University Hospital (HUS) – Courtyard of Lohja Hospital
Arja Kärkkäinen
Home
Helsinki University Hospital (HUS) – Inner courtyard of Jorvi Hospital
Emma Peura
Secret Garden
Helsinki University Hospital (HUS) – Inner courtyard of Jorvi Hospital
Santtu Laine
Ukonvaaja
Car park of the New Children's Hospital
Arja Kärkkäinen
Merimetsä
Yard wall of the Embassy of Mexico in Finland
Titta Aaltonen ja Susanna Autio
Integration
Yard wall of the Embassy of Mexico in Finland
Terhi Nieminen
Aurora Borealis
Mural at the Swedish-Finnish Cultural Centre Hanaholmen
Mirza Cizmic
Yrjö and Hanna Foundation's Helsingin Helene, A wing
Katarina Meister
On The Move
Yrjö and Hanna Foundation's Helsingin Helene, B wing
Riikka Hyvönen
Spektri
Yrjö and Hanna Foundation's Helsingin Helene, C wing
Saska Ylätalo
Yhteinen tekijä
Ilman lupaa – a seminar on unauthorised public art
12-13 April 2016, Theatre Academy