KuvA Research Days 2021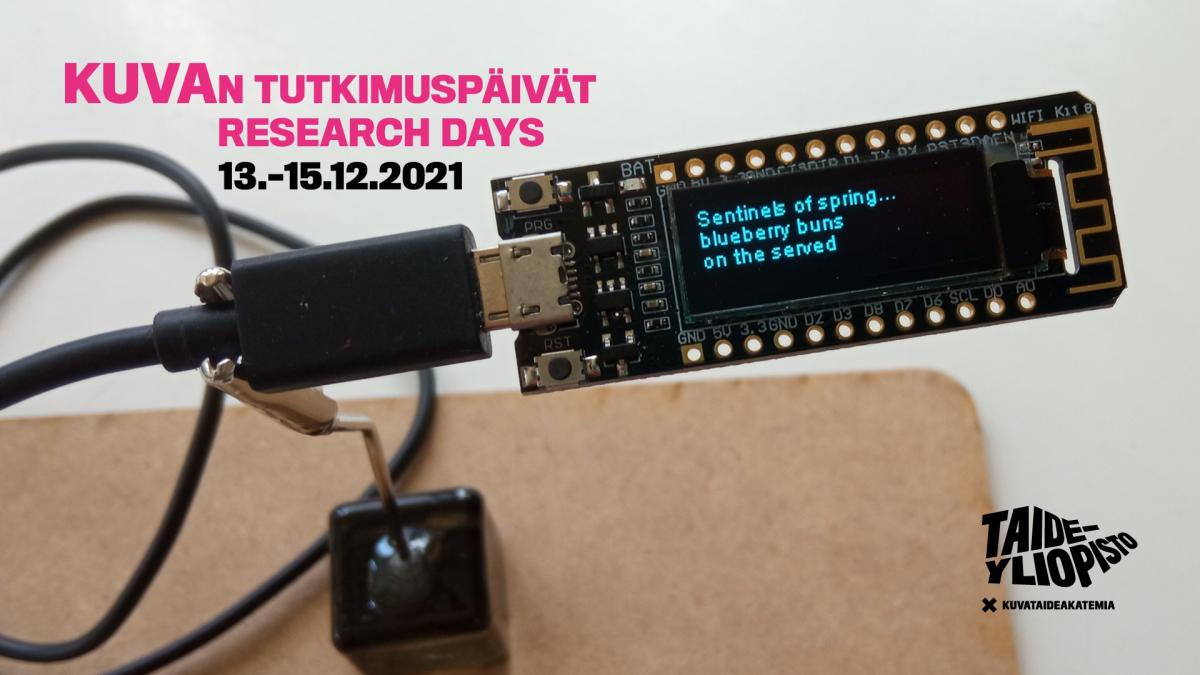 The seventh edition of KuvA Research Days, arranged by the Academy of Fine Arts at Uniarts Helsinki will shed some light on experiential practices, pedagogical processes, and supposedly intelligent machines. What is at stake in sensory witnessing? How is the pandemic transforming the art school and its pedagogical visions? How are neural networks and deep learning systems shaping artistic thinking?

All participants (both on site and online) are asked to register their participation via an online form. The deadline is Thursday December 7, 2021. Register here.
KuvA Research Days 2021 will take place at Mylly, the new building of Academy of Fine Arts Helsinki at Uniarts Helsinki's Sörnäinen campus, and at Oodi, the central library of Helsinki. Some of the events can be attended online. Welcome to think together on site or online!
The up to date KuvA Research Day program will be available on the Days website
Please note that the times given in the program schedules are in Finnish time (Finland).
The access to the KuvA Research Days online participation (Youtube links) will be available here on the Days website
All registered participants will up to date information via e-mail ahead of the Research Days (week 49).
We follow the Finnish authorities and our university's current COVID-19 virus guidelines and safety measures. If you have a fever, symptoms of a flu, stomach symptoms or other coronavirus-related symptoms, please stay at home. Wearing of face masks is recommended in all situations at the university (excluding eating) if there is no health reason that prevents it.
Enquiry's can be sent to the e-mail address: kuva.researchdays.info@uniarts.fi.